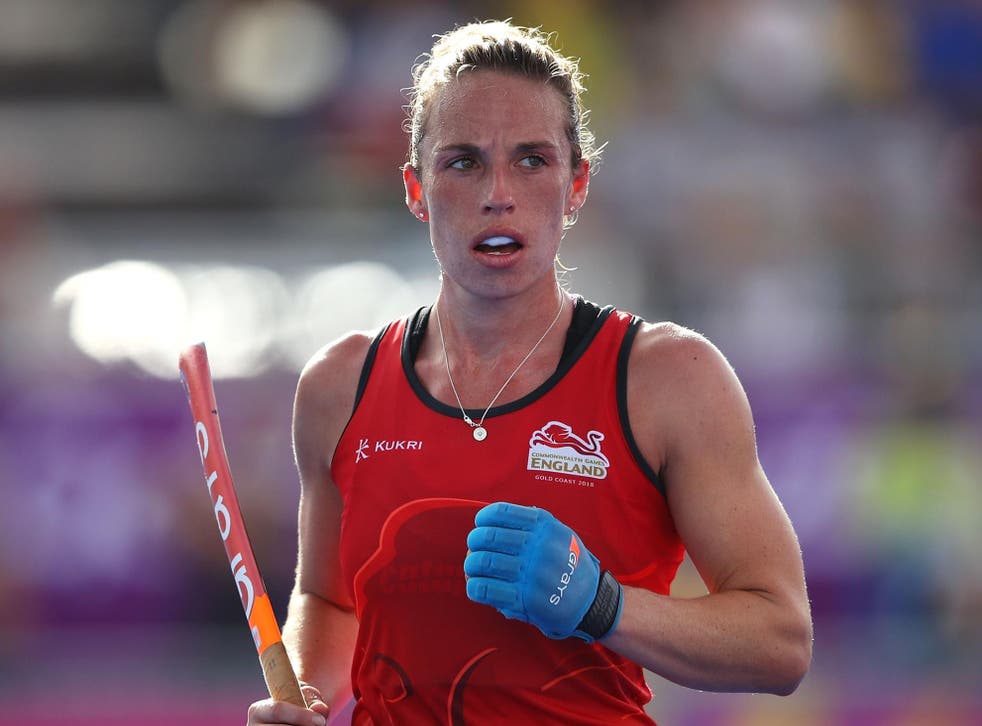 'It feels like harassment': 30% of British sportswomen say they have been trolled on social media, survey finds
'A lot of it isn't about the football,' footballer Rachel Newborough says of social media trolling
Sabrina Barr
Monday 10 August 2020 11:04 Comments
Almost a third of female British athletes have said they have experienced trolling on social media, with some describing the abuse they have encountered as "threatening" and "scary".
BBC Sport recently conducted a survey of 537 British sportswomen representing 39 sports to ascertain the different experiences of female athletes.
The survey questioned the participants on topics including how much money they earn, whether they believe the media does enough to promote women's sport and if they are supported to the same extent as male athletes.
They were also asked about their experiences on social media, with 30 per cent saying they have been trolled online.
This marked a significant increase from 2015, when 14 per cent of respondents said they had been trolled on social media.
Several athletes – including Wales rugby union international player Elilnor Snowsill, Olympic gold medal-winning England hockey player Susannah Townsend and Northern Ireland and Charlton Athletic footballer Rachel Newborough – spoke to the BBC in greater detail about the trolling they have experienced on social media.
Snowsill said the trolling is "a bit relentless", stating that "it sometimes feels a bit like harassment".
"It's such a strong word but if that person was constantly coming up and reacting to everything you did in real life, it would feel a bit odd," she said.
Townsend recalled her Instagram account being hacked in 2015, describing the ordeal as "pretty awful".
"They had control over my messages. They had control over everything. It's all a bit of a blur because I was so panicked about how to get it sorted," she stated.
The hockey player added that every time she uses the hashtag "#LGBTQ" on a social media post, she receives a torrent of abuse.
The Independent's Women of the Decade, 2010-2019

Show all 50
"The implications could be that people will not openly be gay, or whatever preference they have. People just won't be open because you're scared of being laughed at, criticised, outed by other people," she said.
Footballer Newborough said that she tries to limit the amount of time she spends on social media, stating that when "the odd random person" messages her and her peers privately, "it's never about the football".
"I find that frustrating," she said. "If you go through a lot of female footballers, a lot of it isn't about the football – it's about how pretty they are or whatever clothing item they're showing off. That's great but you want to be told you're great for your football."
"When you go into women's football from age 16, you're still quite vulnerable," she added.
Nigel Huddleston, minister for sport, said that while "the past few years have seen fantastic progress with women's sport starting to get the profile it deserves", it is "absolutely unacceptable that this visibility has been matched by a rise in online abuse" for female athletes.
"We have set out world-leading plans that will make online platforms safer for users, and we will continue to engage with providers to see what more can be done," Huddleston said.
Darts player Deta Hedman said that after losing a match, she was racially abused and told by a troll that they "hope you die of cancer".
One female athlete recalled being called "too fat", while a male troll told a jockey that he "hoped the horse was OK and not you" after she experienced a fall.
This is the third time BBC Sport has carried out its survey, the first time being in 2013 and the second in 2015.
Register for free to continue reading
Registration is a free and easy way to support our truly independent journalism
By registering, you will also enjoy limited access to Premium articles, exclusive newsletters, commenting, and virtual events with our leading journalists
Already have an account? sign in
Join our new commenting forum
Join thought-provoking conversations, follow other Independent readers and see their replies