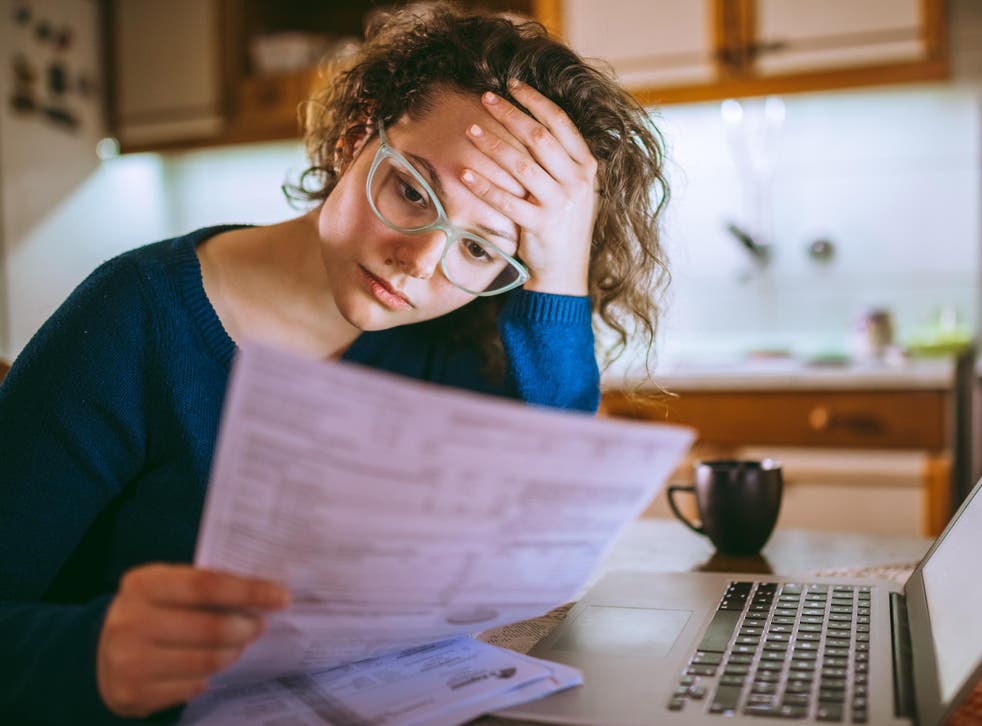 A third of young women in the UK struggle to make ends meet, says study
One in three do not expect to be free of personal debt until 40
Sophie Gallagher
Tuesday 03 December 2019 15:51 Comments
More than a third (40 per cent) of young women in England and Wales always "struggle to make their money last" until payday, according to new research published by the Young Women's Trust.
Many of those surveyed said they live in daily dread of debts such as unsecured loans including credit cards, personal loans, store cards and overdrafts and one in three said they did not expect to be free of personal debt until they reach 40.
The charity surveyed 2,000 women aged 18-30, alongside a comparison group of 2,000 young men, and found 52 per cent of young women are worried about how much their job pays.
The problem is even worse for women facing intersecting forms of discrimination such as women of colour, disabled women and women with long-term health conditions.
More than 50 per cent of women in these groups say they struggle to get by month on month and a third say they are in debt "all the time".
A third of women with disabilities or long-term health problems say they are "filled with dread" when thinking about household finances.
Top 20 most admired women in 2019

Show all 20
These financial concerns were having real-life impacts with a third of young women admitting they had turned down a job offer or left employment because travel costs were too high.
For women of colour and women with disabilities this number rises to 41 per cent.
Nearly half (42 per cent) of young women have been offered a zero-hours contract, compared to 37 per cent of men, of the same age.
In another separate report from YWT, they found half of young mums were skipping meals at least once a week to provide for their children.
More than one in 10 (11 per cent) of young mums have used a food bank to feed their family.
The gender pay gap in the UK increased in 2019 with the Office for National Statistics reporting women working full-time are paid 8.9 per cent less than men, up from 8.6 per cent in 2018.
Sophie Walker, Chief Executive of YWT, said: "Young women across the UK are pushed into doing jobs that society values and pays less; they are pushed into providing low paid and unpaid care work.
"They are forced into dependency on a dysfunctional welfare system then branded as feckless and left to fend for themselves. This has to change."
The YWT is calling on political parties to provide free year-round childcare, invest in social housing, tackle in-work poverty and overhaul Universal Credit so it supports young women.
They also want the government to introduce a Violence against Women and Girls (VAWG) bill that ensures secure funding for specialist VAWG services, which can support young women experiencing economic abuse, such as control of their finances by an abusive partner.
Register for free to continue reading
Registration is a free and easy way to support our truly independent journalism
By registering, you will also enjoy limited access to Premium articles, exclusive newsletters, commenting, and virtual events with our leading journalists
Already have an account? sign in
Join our new commenting forum
Join thought-provoking conversations, follow other Independent readers and see their replies