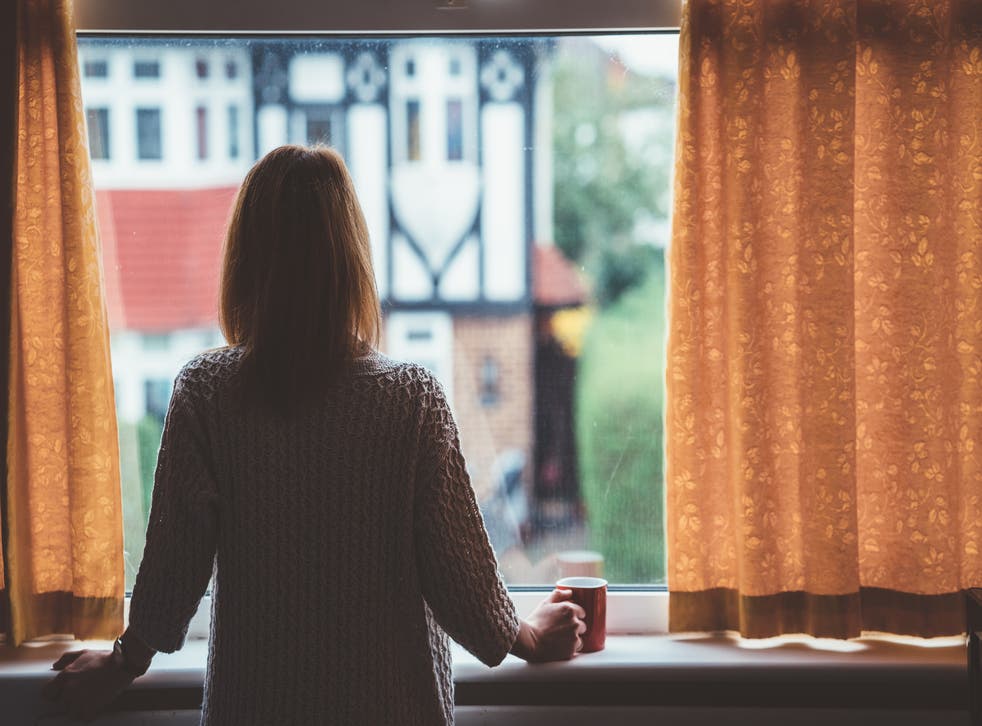 Post Office and eBay add 'safe space' portal for domestic abuse victims to access 'discreetly'
The launch is expected to reach over 32 million people
The Post Office, eBay and the Ministry of Defence are among the first companies to implement a new online portal offering support and advice to victims of domestic abuse.
'Online Safe Spaces' has been described by developer Royal Mail Group as a "discreet" portal that can be installed on internal and external company websites.
Created in conjunction with the crisis charity Hestia and the 'UK Says No More' campaign, the portal opens in a pop-up window, features a quick exit button and leaves no trace in browsing histories, meaning that those accessing the service remain undetected.
As well as practical information, the site offers advice on when to dial 999 and details of local support groups.
Its launch on the Royal Mail and eBay websites is expected to reach a total audience of 32.1 million people.
The portal will also feature on the internal website of the Ministry of Defence (MoD) where it can be accessed by their 20,000 staff members.
The initiative was developed by senior legal adviser Charlie Ryan, as part of Royal Mail Group's entry in the Financial Times 'Innovative Lawyers - Global Legal Hackathon Challenge'.
The programme asked participants to develop the most innovative solutions to societal problems affected by the coronavirus pandemic.
Sally Ashford, chief HR officer at Royal Mail Group, said: "By placing the link on high traffic websites like eBay and Post Office.co.uk, we hope that victims will be able to use the service discreetly if required, without placing themselves at further risk.
"We hope that the portal will inspire affected individuals to feel confident enough to seek help."
Minister for Defence People and Veterans Johnny Mercer said: "We are determined to clamp down on all types of unacceptable behaviour in defence, and this portal will sit alongside other initiatives such as our 24/7 bullying and harassment helpline."
The coronavirus pandemic has dramatically compounded domestic violence against women, according to research.
Using statistics obtained from UK police forces, an investigation by the BBC's Panorama revealed that there was one domestic abuse call every 30 seconds in the first seven weeks of lockdown.  
The UN has described the global increase in domestic abuse as a "shadow pandemic" alongside the coronavirus outbreak.
If you need support, you can call the National Domestic Abuse Helpline, run by Refuge, any time of day on 0808 2000 247.
Refuge has a full team working round the clock to ensure as many women as possible who need support are able to access it.
You can follow this link and organise a safe time in which a member of the team can get in touch.
Register for free to continue reading
Registration is a free and easy way to support our truly independent journalism
By registering, you will also enjoy limited access to Premium articles, exclusive newsletters, commenting, and virtual events with our leading journalists
Already have an account? sign in
Register for free to continue reading
Registration is a free and easy way to support our truly independent journalism
By registering, you will also enjoy limited access to Premium articles, exclusive newsletters, commenting, and virtual events with our leading journalists
Already have an account? sign in
Join our new commenting forum
Join thought-provoking conversations, follow other Independent readers and see their replies