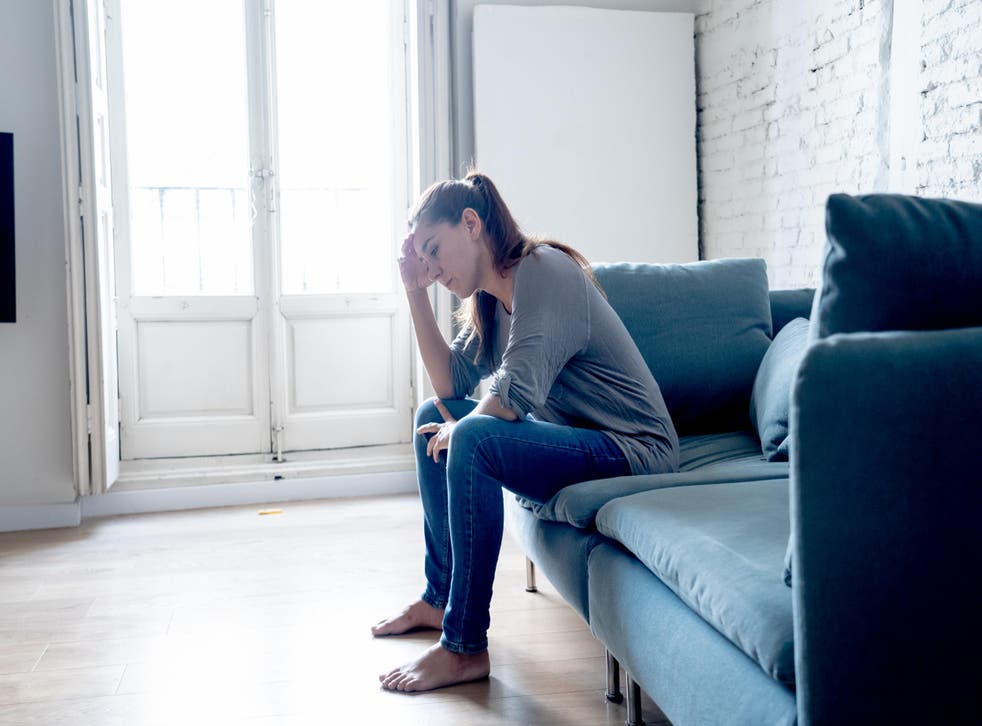 Domestic violence has 'hugely' detrimental impact on women's careers, says new report
122,000 UK women are estimated to have taken time off work because of domestic abuse in the past year 
Joanna Whitehead
Monday 25 November 2019 11:48 Comments
The detrimental impact of domestic abuse on a woman's career has been highlighted in a new study, with many victims taking time off work following violence.
A KPMG report commissioned by Vodafone indicated that more than half a million working women in the UK have experienced domestic violence and abuse in the past year.
In the UK alone, around 122,000 women are estimated to have taken time off work because of domestic abuse in the past year alone.
The phone company, which published the report on the International Day For The Elimination Of Violence Against Women, estimates that over £300 million is being lost by UK businesses each year as a consequence of work absences related to domestic abuse.
Data gathered from 107 countries by the United Nations (UN) and International Labour Organisation (ILO) reveals that globally 80 million working women – 15 per cent of the female workforce – have suffered domestic violence and abuse in the past 12 months.
Four million women also missed out on a promotion as a result of domestic violence and abuse - suffering a related annual average salary loss of $2,900 (£2,251) per woman.
This equates to approximately $13 billion (£10 billion) in total potential earnings lost each year.
Of these women, more than a third reported reduced productivity, while a fifth said they sometimes stopped going to work or would take days off.
Helen Lamprell, of the Vodafone UK Foundation said: "Domestic abuse has such a huge effect on the individual, their family and friends and a vast financial impact to both the individual and the UK economy."
The mobile phone giant introduced a policy for victims of domestic violence in 25 of its operating companies, with employees gaining access to support, specialist counselling and up to 10 days paid leave in all countries.
Nicki Norman, acting co-chief executive of Women's Aid, told The Independent: "Domestic abuse has a harrowing impact on women's lives and this inevitably affects their careers.
"While the human cost of domestic abuse is immeasurable, the cost to business is estimated at nearly £2 billion a year.
"At Women's Aid, we are encouraging all employers to provide training for staff on the nature and impact of domestic abuse, and for this to be mandatory for managers and HR leads.
"Furthermore, in the new Parliament, we will be pushing for legislation to include paid domestic abuse leave, to ensure survivors are supported at work and also to send a clear message that domestic abuse is everyone's business."
Register for free to continue reading
Registration is a free and easy way to support our truly independent journalism
By registering, you will also enjoy limited access to Premium articles, exclusive newsletters, commenting, and virtual events with our leading journalists
Already have an account? sign in
Join our new commenting forum
Join thought-provoking conversations, follow other Independent readers and see their replies