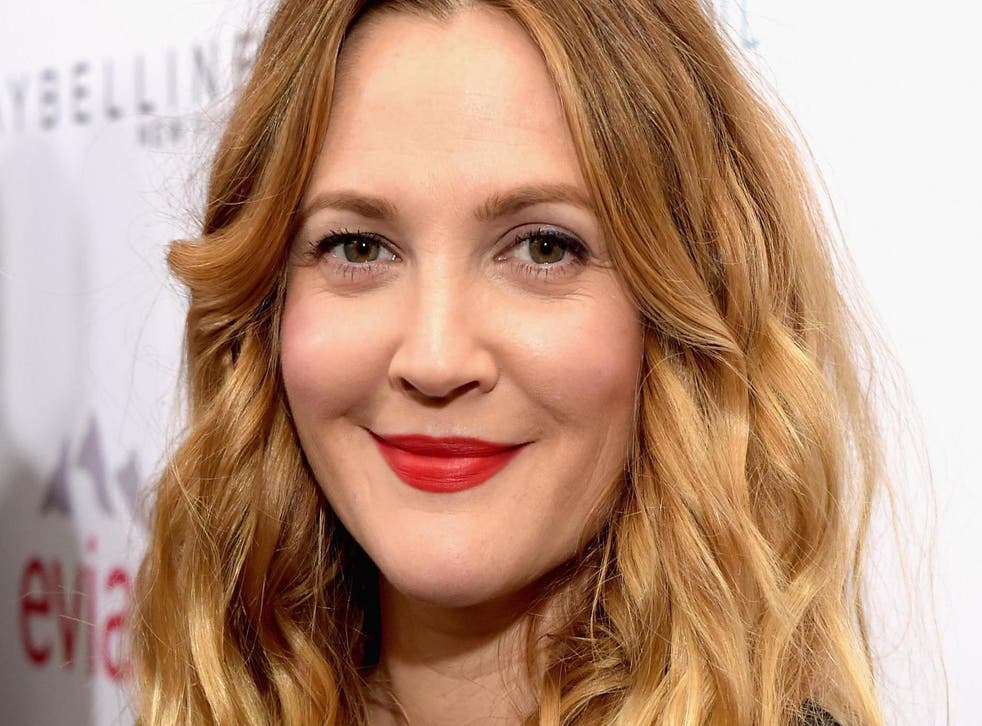 Drew Barrymore launches #TheWayItLooksToUs after feeling like she didn't look like 'a proper mum'
The actor admitted she felt like she didn't look like a "proper mum" while dropping her daughter off at school
Katie O'Malley
Thursday 20 December 2018 13:03 Comments
Drew Barrymore has launched a hashtag to inspire users to be more honest about the realities of beauty and parenting online.
On Wednesday, the Charlie's Angels actor posted a video on Instagram to announce she was starting a new online challenge using the hashtag "#TheWayItLooksToUs" following a difficult morning dropping her daughter off at school.
In the clip, the 43-year-old told her 10 million followers: "I showed up at my kid's school, a little bit late with her this morning, and I was in sweatpants and I felt like I didn't look like a proper mum and I started beating up on myself. It's so typical of what parents do to themselves."
As a result, the actor explained that she felt compelled to launch a five-part social media series using the hashtag to encourage users to speak openly about the challenges parents face and how appearances aren't always what they seem.
She continued: "I invite you in to present the way it's supposed to look to you, and the way it really is. I'm going to present the same thing right back."
After Barrymore shared the video, her followers praised the star on the inspirational challenge and speaking so honestly about the struggles of being a mother.
"Absolutely beautiful and I can totally relate to this!!! I love and admire you! You are a beautiful woman inside and out that I feel great looking up to and for relatable insight that we are all human perfectly imperfect," one person commented on the video.
"Thank you for starting a much needed dialogue! We need to be supportive of each other as women, mothers, wives, sisters, businesswomen, and pioneers!" added another.
"You're such an inspiration and a role model. There's so much more than just looks," wrote one fan.
In the hours following the post, several women have shared their stories about beauty and parenthood.
Barrymore currently stars in the Netflix original series Santa Clarita Diet and has just launched her beauty cosmetics line, Flower, in the UK.
To stay up-to-date with Drew Barrymore's #TheWayItLooksToUs series, follow the actor on Facebook and Instagram.
Register for free to continue reading
Registration is a free and easy way to support our truly independent journalism
By registering, you will also enjoy limited access to Premium articles, exclusive newsletters, commenting, and virtual events with our leading journalists
Already have an account? sign in
Join our new commenting forum
Join thought-provoking conversations, follow other Independent readers and see their replies