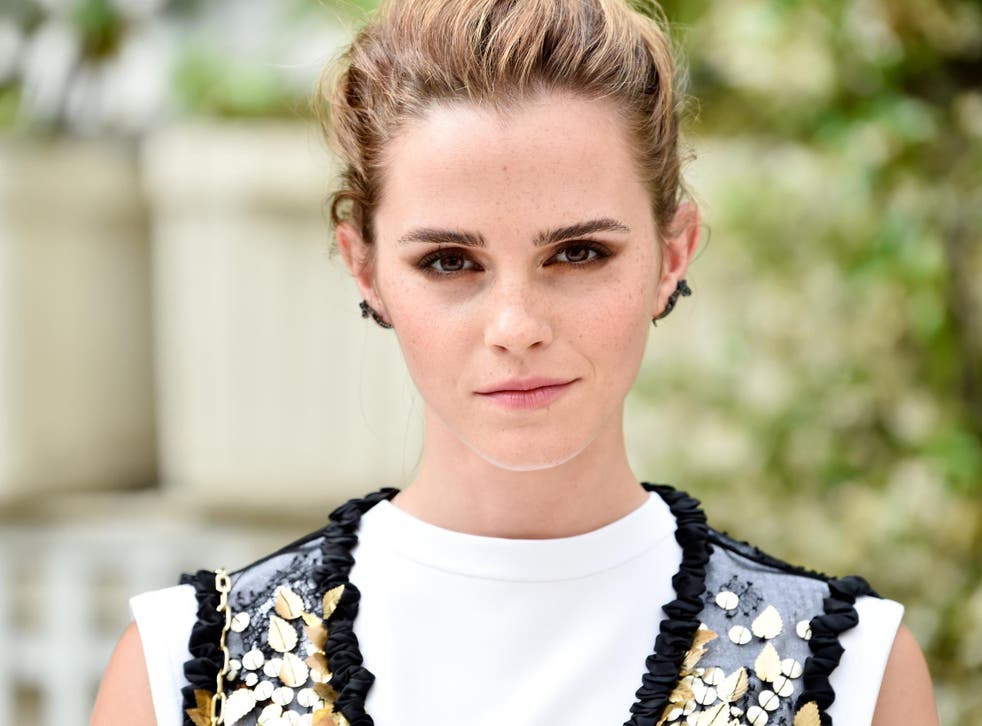 Emma Watson helps launch free sexual harassment helpline for women
'This advice line is such a huge development in ensuring that all women are supported, wherever we work,' says Time's Up UK activist
Emma Watson has helped to launch a free legal advice helpline for women who have experienced sexual harassment at work.
The helpline has been backed by the Time's Up UK Justice and Equality Fund and is managed by Rosa, a charitable fund which provides financial support for initiatives geared towards girls and women across the UK.
The phone line has been set up with the help of donations from the general public, including the Little Women star.
"Understanding what your rights are, how you can assert them, and the choices you have if you've experienced harassment is such a vital part of creating safe workplaces for everyone, and this advice line is such a huge development in ensuring that all women are supported, wherever we work," the Time's Up UK activist said.
When women in England and Wales call the helpline on 020 7490 0152, they will be connected to a representative from charity Rights of Women.
The organisation provides women with legal advice and information and works to "improve the law for women and increase women's access to justice".
According to recent research conducted by the Trades Union Congress (TUC), one in two women have experienced sexual harassment at work.
Watson emphasised the gravity of this statistic, stating: "It finally feels like people are realising the scale of the problem, and I'm certainly hopeful that with global standards such as the recent International Labour Organisation treaty on harassment at work, we'll start to see a new climate of prevention and accountability on this issue domestically."
The actor added that it is "completely staggering" that the new sexual harassment helpline for women in England and Wales is the only service of its kind.
Deeba Syed, senior legal officer at Rights of Women, highlighted the fact that sexual harassment in the workplace is often "hidden", despite having reached "epidemic levels".
Women's march 2019 – global protest in pictures

Show all 30
"This advice line's purpose is to empower women to exercise their legal rights in the workplace," Syed said.
"By advising women about their legal options and increasing their understanding of equalities and discrimination law, we will be able to help them make informed choices about next steps, including how to navigate the legal system with confidence."
The legal officer explained that when sexual harassment is reported in the workplace, it is frequently addressed in a "gendered manner" which is "negative" and "undermining".
"That is why Rights of Women will also work towards dismantling the underlying structural problems that puts the burden on victims and makes it difficult for women to come forward through its policy work," Syed said.
Emma Watson speech on feminism
Dame Heather Rabbatts, chair of Time's Up UK, praised the advice line for providing vulnerable women with a practical way of attaining prompt legal guidance.
Meanwhile, the project director for Rosa expressed their hope that the phone line will encourage more women to report incidents of sexual harassment at work.
They also stated that they hope the advice line will spur more employers to take appropriate action when they are made aware of sexual harassment complaints among their workforce.
If you have experienced sexual harassment at work and are in need of legal advice, you can call the helpline on 020 7490 0152.
Join our new commenting forum
Join thought-provoking conversations, follow other Independent readers and see their replies