Endometriosis takes average of eight years to diagnose, new report finds
Condition affects one in 10 women in the UK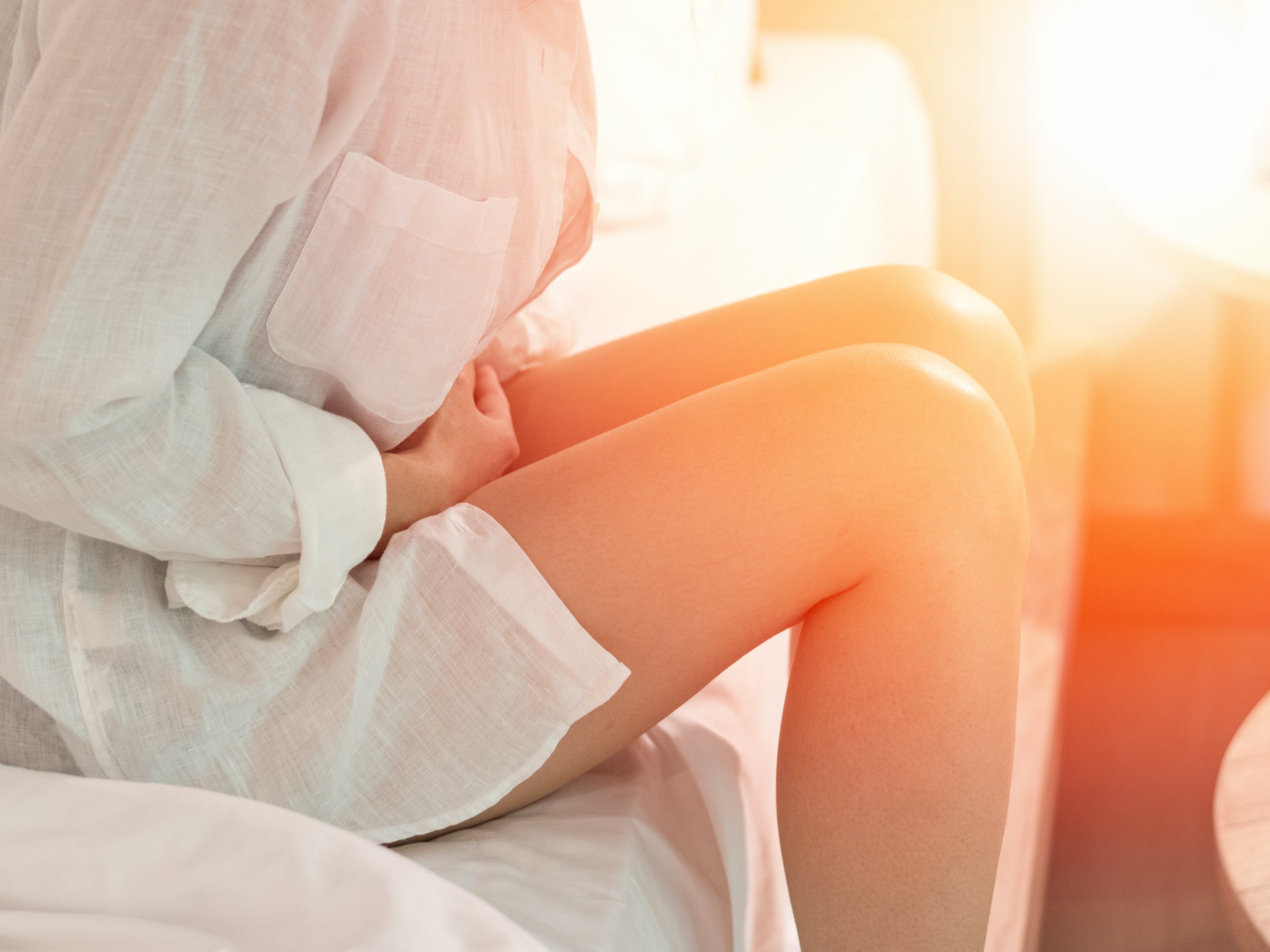 An inquiry by the All-Party Political Group (APPG) has revealed that it takes an average of eight years for a woman in the UK to receive a diagnosis for endometriosis.
The report surveyed over 10,000 people with endometriosis about their experiences and interviewed healthcare practitioners.
The findings highlighted the devastating impact endometriosis can have on all aspects of a person's life and found that average diagnosis times for the condition have not improved in over a decade.
It takes eight years on average for a woman to get a diagnosis, in 2019 the figure was 7.5 years.
The survey also found that 58 per cent of people visited the GP more than 10 times before diagnosis and 53 per cent went to A&E with symptoms before diagnosis.
The majority of people also told said their mental health, education and careers had been negatively impacted by the condition.
Around 90 per cent of participants said they would have liked access to psychological support but were never offered it, with 35 per cent having a reduced income due to endometriosis.
Endometriosis is a condition where tissue similar to the lining of the womb starts to grow in other places, such as the ovaries and fallopian tubes, the NHS states.
It affects one in 10 women in the UK and causes debilitating pain, very heavy periods and infertility.
In order to support those with endometriosis, the APPG has called on the government to commit to a series of support measures for those with endometriosis including a commitment to reduce average diagnosis times with a target of 4 years or less by 2025, and a year or less by 2030.
The report also calls for the government to investigate health disparities and end the ethnicity and gender gaps in medical research.
It also recommends all UK nations have compulsory menstrual wellbeing on the school curriculum so young people know the warning signs and know when to seek help.
Conservative MP Sir David Amess, who chaired the inquiry, said: "It is not acceptable that endometriosis and its potentially debilitating and damaging symptoms are often ignored or not taken seriously - or downplayed as linked to the menstrual cycle and periods."
Commenting on the report, Emma Cox, CEO of Endometriosis UK said: " The average diagnosis time for endometriosis remains at 8 years – shockingly, it's not changed in a decade. Action must be taken to drive this down.
"The post code lottery of access to healthcare practitioners who specialise in endometriosis needs to end. Implementing effective processes within the NHS will help healthcare practitioners support diagnosis and get those with endometriosis symptoms to the right place, in hospitals with the right expertise, at the right time.
"Action is needed now, to ensure the next generation with endometriosis are not robbed of the future they deserve".
You can contact the Endometriosis UK helpline on 0808 808 2227. The helpline is operated by trained volunteers who have a personal experience of endometriosis. They are not able to give medical advice but can talk through your issues or just provide a friendly listening ear.
The Samaritans offer emotional support 24 hours a day - in full confidence. If you're in emotional distress and need someone to talk to call 116 123.
Join our commenting forum
Join thought-provoking conversations, follow other Independent readers and see their replies