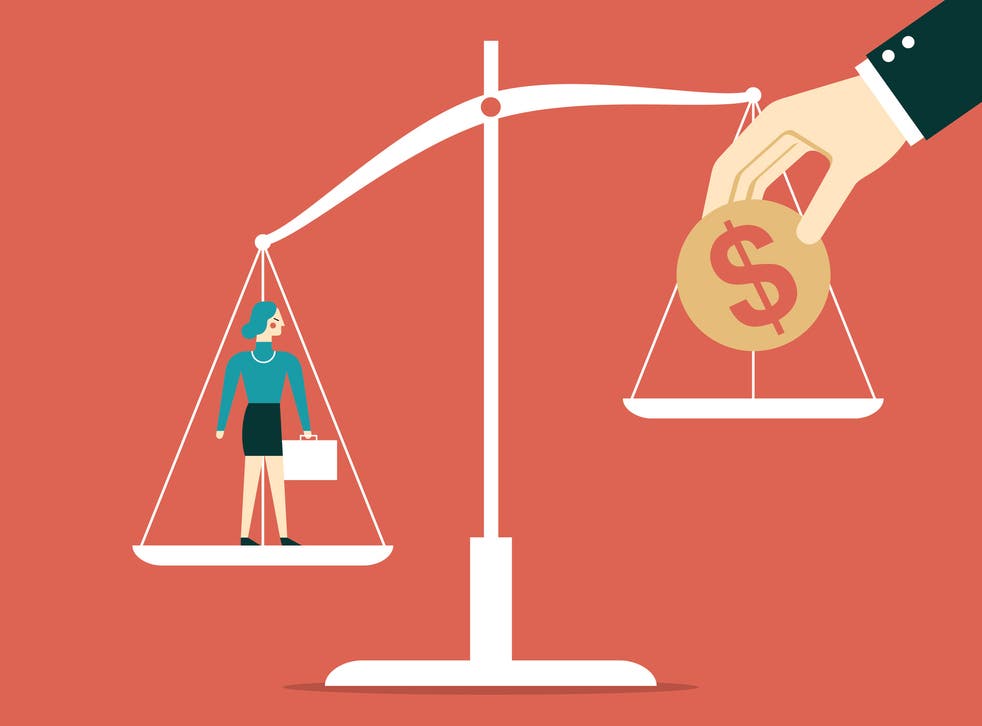 Women still underpaid and undervalued 50 years after passing of Equal Pay Act, TUC states
'Coronavirus has confirmed that pay inequality is still rife in Britain today,' trades union federation says
The coronavirus pandemic has highlighted the extent to which women are underpaid and undervalued 50 years after the Equal Pay Act was passed, the Trades Union Congress (TUC) states.
Friday 29 May marks exactly half a century since the Equal Pay Act 1970 received royal assent, making it a requirement for men and women in the same work to be treated equally, in terms of pay and the conditions of their work.
Equal pay is not the same as the gender pay gap, the latter representing the average difference between hourly wages for men and women.
Despite the long period of time that has passed, analysis conducted by the TUC to mark the anniversary suggested that amid the Covid-19 outbreak, women are more likely than men to be key workers.
Women are also more likely to be on a low salary, the trades union federation's research stated.
The TUC said that of an estimated 9.8 million key workers in the UK, nearly two-thirds are women.
Furthermore, 2.6 million women key workers earn less than £10 an hour, the TUC stated.
Frances O'Grady, general secretary of the organisation, explained the significance of these findings 50 years after the passing of the Equal Pay Act.
"50 years after brave women won the legal right to equal pay, coronavirus has confirmed that pay inequality is still rife in Britain today," O'Grady said.
"Working women have led the fight against coronavirus, but million of them are stuck in low-paid and insecure jobs."
Women's March 2020: in photos

Show all 19
O'Grady stated that "as we emerge from this crisis, we need a reckoning on how we value and reward women's work".​
"Without proper change it will take decades to close the gender pay gap," she said.
According to a separate TUC analysis of official data, it will take approximately 50 years for pay parity between men and women to be achieved.
Joe Levenson, director of policy, research and communications at the Young Women's Trust, stressed the difficulties some women go through to achieve equal pay at work.
"Even before the coronavirus crisis began, young women were locked out from accessing equal pay and opportunities in the workplace," Levenson said.
"Young women are amongst the hardest hit by the financial and domestic impact of coronavirus as they are pushed back to caring roles, reduced hours and will return to work at the mercy of their employers' discretion."
According to research published by the Fawcett Society in February this year, four in 10 people are not aware that women have a right to equal pay.
The study also discovered that only a third of people know that women have the legal right to ask male coworkers how much they are earning if they suspect they may be suffering pay discrimination.
Register for free to continue reading
Registration is a free and easy way to support our truly independent journalism
By registering, you will also enjoy limited access to Premium articles, exclusive newsletters, commenting, and virtual events with our leading journalists
Already have an account? sign in
Register for free to continue reading
Registration is a free and easy way to support our truly independent journalism
By registering, you will also enjoy limited access to Premium articles, exclusive newsletters, commenting, and virtual events with our leading journalists
Already have an account? sign in
Join our new commenting forum
Join thought-provoking conversations, follow other Independent readers and see their replies