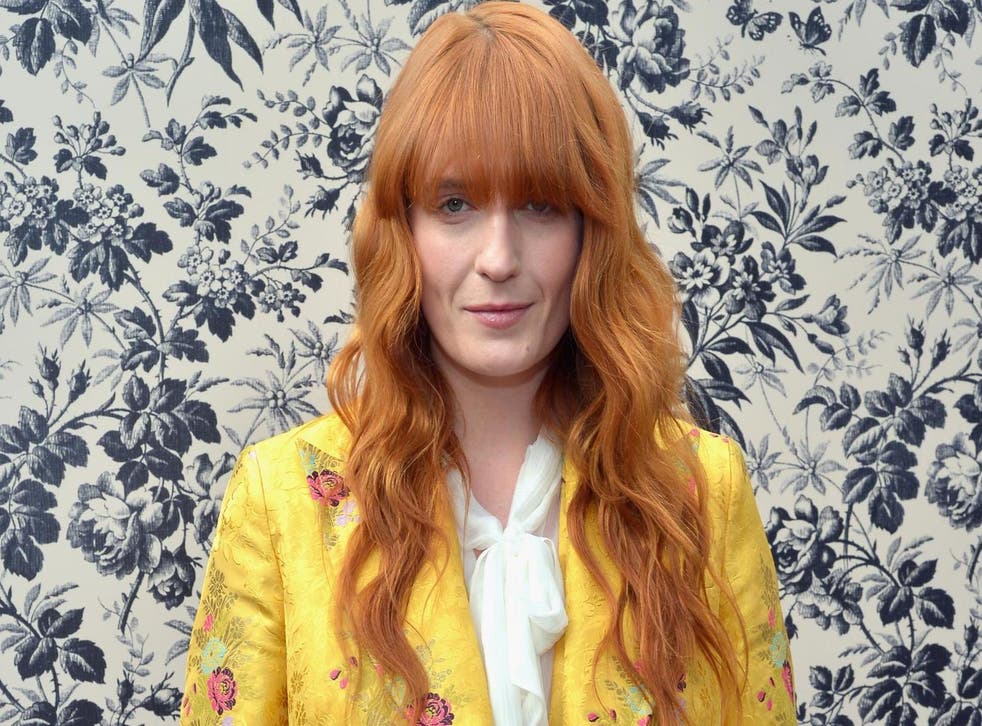 Florence Welch calls social media her 'personalised shame hole' in honest discussion about recovery
Singer says she scrolls through her phone to find 'enough things' to make her unhappy
Florence Welch has opened up about her ongoing battle with social media, describing it as her "personalised shame hole".
In an interview with British Vogue, the 32-year-old discussed her insecurities, revealing that she sometimes uses social media as a way to feel worse about herself.
"I can still come off stage with a crowd applauding and go back to sit alone in my room, scrolling through my phone until I've found enough things to make me really unhappy," she revealed.
The British singer has more than 1.7m Instagram followers and regularly shares photos from her performances and stage outfits on the social media platform.
Despite admitting she loves social media, Welch said it is "also a handy tool for digging your own personalised shame hole".
Glastonbury Festival: Best celebrity looks over the years

Show all 26
Elsewhere in the interview, the "Hunger" singer opened up about her life during her twenties before becoming sober, saying: "I tend to look back on that time with a mix of nostalgia and terror."
The star has previously spoken about how she turned to alcohol as a way of coping with her rise to fame following the release of her debut album Lungs in 2009.
"There's a part of me that is in awe of that girl, her total disregard for self-preservation, how she could run at the world headfirst, eyes closed, with no care for the consequences," she says, reflecting on her struggle to deal with worldwide fame at the time.
"But I also want to hold her in my arms, say, 'It's OK, you're OK, you can come down now. You've been screaming at the top of that tree for a bit too long'."
Welch also touched on overcoming her eating disorder, saying that she hasn't weighed herself in four years.
"Five years ago, I could have told you how much [I weighed] in the morning, at night, clothes on, clothes off," she told the publication. "With and without jewellery."
"To let go of that sometimes feels like a bigger achievement than headlining Glastonbury."
The singer, who is currently on tour in the US, said that she often wonders whether her younger self would be "horrified" at her Friday nights, which now consist of "eating pasta and watching TV".
Support free-thinking journalism and attend Independent events
"Would she think me mundane?... I'm no longer sure about the rock 'n' roll behaviour often expected of artists," she said.
"Too many talented people have died, and the world feels too fragile to be swigging champagne and flicking the finger at it."
If you have been affected by any of the issues mentioned in this article, you can contact the following organisations for support:
Join our new commenting forum
Join thought-provoking conversations, follow other Independent readers and see their replies