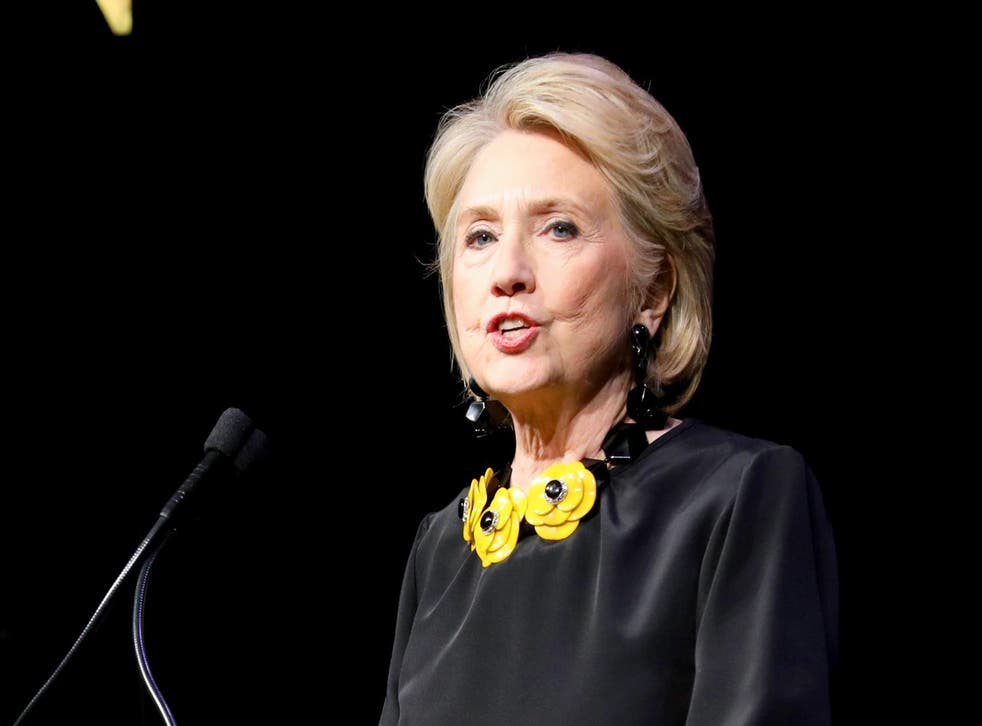 Forbes most powerful women 2018: The people who should have been on the list
Hillary Clinton and Michelle Obama aren't mentioned in the lineup of 100 names
Forbes has unveiled its annual list of the 100 most powerful women in the world, which this year is topped by German chancellor Angela Merkel.
Theresa May, Melinda Gates and YouTube CEO Susan Wojcicki are some of the other names included in the business magazine's esteemed list, which celebrates the world's most high-achieving women who are leading the way in terms of change and disruption in their respective industries.
But there are a number of notable names missing from this year's roundup, including Hillary Clinton and Michelle Obama.
Clinton, who ran for US presidency in 2016, was ranked number 65 in the publication's 2017 list, but was left out this year because she is without "an active political role or book tour to keep her in the political conversation", ForbesWomen editor Christina Vuleta explains.
It's possible that a similar explanation could be given for Michelle Obama being overlooked this year, given that she left the White House in 2016 following the election of Donald Trump.
However, she has recently come out with a memoir, titled Becoming, which some may argue brings her back into "the political conversation", making her deserving of a place on the list.
In what seems like another oversight, Tarana Burke, who founded the #MeToo movement, is also not included in the list of 100 women.
Burke launched the campaign against sexual violence in 2006, but it became a global movement in October 2017 after allegations of sexual assault and harassment emerged against Hollywood mogul Harvey Weinstein. The activist has been widely praised as a leading light in the world of women's rights, making her omission from Forbes' list somewhat odd.
Several other female activists have not made the list, including Nimco Ali, who founded Daughters of Eve, the charity dedicated to ending violence against women with a focus on female genital mutilation. Caroline Criado-Perez has also been missed out, despite launching a campaign in 2017 to create a statue of women's suffragist Millicent Fawcett in Parliament Square, which was unveiled in April 2018.
Transgender rights activist and model Munroe Bergdorf is absent from the list, as is Paris Lees, who was recently appointed as British Vogue's first transgender columnist. Malala Yousafzai, the Pakistani activist famed for being the youngest Nobel Prize laureate, is also not on the list.
As for female CEOs who should've been included, neither Janet Foutty, chairman and CEO of Deloitte Consulting nor Barbara Humpton, CEO at Siemens are named by Forbes.
Other names who seem to have been overlooked include Olympic medallist Simone Biles, US politician Alexandria Ocasio-Cortez, who recently won the Democratic primary in New York's 14th congressional district, and esteemed CNN journalist Christiane Amanpour.
In the celebrity sphere, while the likes of Taylor Swift (68) and Oprah (20) are on the list, Ariana Grande, Ellen DeGeneres and Natalie Portman have been missed, despite having global influence and widespread popularity.
As for the British royal family, just Queen Elizabeth II makes the cut at number 23 - neither the Duchess of Sussex nor the Duchess of Cambridge are included.
Forbes' methodology for compiling the list is based on four metrics: money, media presence, spheres of influence and overall impact.
Merkel, who recently stepped down as head of the Christian Democratic Union, has topped the list for eight years running. Despite announcing she would not be running for re-election as German chancellor in 2021, Forbes credits her as the "defacto female leader of the free world" due to her leadership of Europe's largest economy.
Join our new commenting forum
Join thought-provoking conversations, follow other Independent readers and see their replies