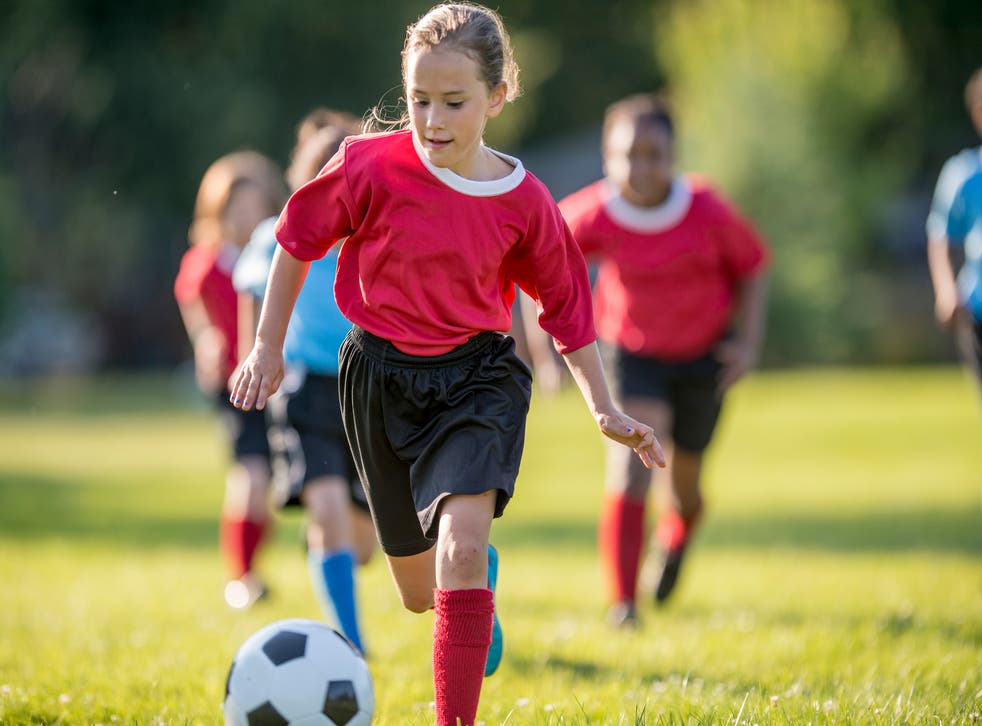 Seven-year-old girl teased for playing football with boys invited to be mascot for Lionesses
Her mother described the 'cruel comments' that she receives from other teams
A seven-year-old girl who was mocked for playing football in a team dominated by boys has been invited to be a mascot for the Lionesses during their next match.
For Darcy, playing football is one of her greatest passions in life, which she enjoys doing with a very supportive team.
However, she regularly has to endure snide remarks made by children from opposing teams and their parents, who can't seem to fathom the idea of a girl on the pitch.
Darcy's mum, Sarah, wrote about the way her daughter has been treated during matches, with some players refusing to pay her the courtesy of shaking her hand after the final whistle has been blown.
With Sarah's permission, sports writer Anna Kessel shared Darcy's story on Twitter, with many people expressing their support for the young football fanatic.
"This is my girl. She loves football with every inch of her little body. She works hard, plays harder and can hold her own like the rest of them," Sarah wrote.
"She is lucky enough to play with a wonderful team of boys. They support her, encourage her and treat her no differently than the rest of them. They are her brothers.
"I find it baffling and sad that some adults cannot treat her with the same respect that these seven-year-olds do," Sarah continued.
"She has to deal with cruel comments from other teams and their parents about our lovely lot having a girl playing on their team and others refusing to shake her hand at the end of a match."
Despite the rude comments that Darcy frequently receives, she hasn't been deterred from playing football.
As Sarah explained, her "overwhelming love for the sport" has continued to prevail.
Numerous people have responded to Darcy's story on Twitter, with many highlighting the importance of encouraging girls to play football.
One of the most exciting responses came from the official Twitter account for the Lionesses, England's national women's football team.
"We'd be honoured to have Darcy as a mascot for our next game. Think she'd be up for it?" the team tweeted, to which Sarah responded: "What?!!!! In real life?!!!!!"
Darcy also plays with a girls' football team, all of whom are "fierce and driven with unwavering passion and determination," according to Sarah.
Earlier this year, a post detailing the "offside rule for girls" caused outrage after comparing the offside rule to shopping.
The sexist explanation was shared by former Love Island contestant Amber Davies, with many people criticising it for making the stereotypical assumption that girls and women aren't already aware of the rule.
Join our new commenting forum
Join thought-provoking conversations, follow other Independent readers and see their replies