The Independent's journalism is supported by our readers. When you purchase through links on our site, we may earn commission.
Forgotten women
Harriet Tubman: Who was the abolitionist and conductor of the Underground Railroad honoured in new biopic?
The African-American activist is the focus of a new film starring Cynthia Erivo – her remarkable story should have been told long ago, says Harriet Hall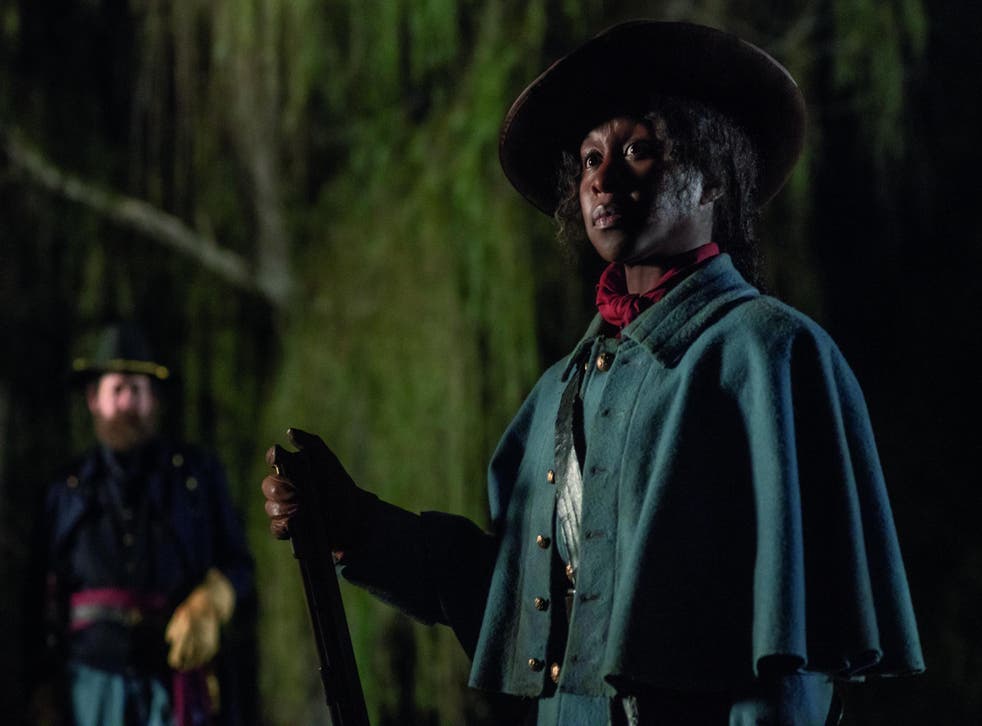 The life story of abolitionist Harriet Tubman is so extraordinary it should be as fresh in our mind as that of John F Kennedy, Christopher Columbus and Charles Darwin – or any of the other men whose names are as much a part of the fabric of our school education as the study of Maths and English.
But, like many women from history – and women of colour in particular – Tubman's story has long been side-lined. Now, her astonishing life is the subject of Hollywood biopic, Harriet, directed by Kasi Lemmons and starring Cynthia Erivo, Janelle Monae and Leslie Odom Jr.
Born into slavery as Araminta Ross in Dorchester County, Maryland around 1822, Tubman was the fifth of nine children. Her parents worked on the farm of slave owner Anthony Thompson, along with more than 40 others.
Regularly beaten by her "owners", Minty, as she was known in her youth, suffered life-changing injuries from the violence, including broken ribs. One particularly horrific attack when she was around 12-years-old saw Tubman suffer a serious blow to the head when a man threw a two-pound lead weight at her, cracking her skill. Tubman suffered seizures and migraines thenceforth.
In 1849, aged around 27, Tubman escaped with two of her bothers. The farm owners published a reward notice in the local paper for $300 if they were captured. Fearing capture, her brothers turned back, but Tubman pressed on, eventually fleeing to Philadelphia.
Using the network of abolitionists and covert safe routes, the Underground Railroad, Tubman made the perilous 90 mile journey to the free state – and then she returned to the south to save others.
The passing of the Fugitive Slave Law in 1850 meant escaped slaves now living in the North could be legally captured and returned to slavery, yet Tubman returned around a dozen times, risking her life to save 70 other people from slavery. Tubman gained the nickname "Moses" for her miraculous work.
When the Civil War broke out, the freedom fighter remained active, joining the effort as a nurse and then a spy. During the war, she became the first woman in US history to lead a military expedition: a Union Army raid on the Combahee River, which resulted in the liberation of over 700 slaves.
Tubman spent her later years campaigning for women's suffrage and died surrounded by friends and family in 1913.
Screenwriter Gregory Allen Howard wrote the script for Harriet in 1994 and spent over two decades trying to get the film made. In 2015, rumours suggested Viola Davis would be playing the abolitionist. Now Oscar's buzz surrounds Erivo's powerful performance.
But Howard claimed that in an early meeting about the film, one studio executive had initially suggested that Julia Roberts play the freedom fighter. "I was told how one studio head said in a meeting, 'This script is fantastic. Let's get Julia Roberts to play Harriet Tubman,'" he told Entertainment Weekly. "When someone pointed out that Roberts couldn't be Harriet, the executive responded, 'It was so long ago. No one is going to know the difference.'"
Read on for an extract about Harriet Tubman from the book She: A Celebration of 100 Renegade Women.
Harriet Tubman (c.1822 – 10 March 1913, USA) Abolitionist
"Abolitionist Harriet Tubman crossed the border into Pennsylvania with a bounty on her head, having travelled over 90 miles fleeing her slave owners in Maryland. She had no intention of returning to chains.
Born into slavery, Tubman worked as a field hand. Abused by her owners, she carried with her lifelong injuries. In 1849, Tubman made her escape to the free states in the north. But she didn't stop there.
Determined to free her family and other slaves, she risked her life, returning to the south using a network of safe houses known as the Underground Railroad. Tubman made the perilous journey almost 20 times over eight years, guiding around 70 slaves to freedom and evading capture, despite the reward for her internment increasing by the day. Her courage earned her the nickname 'Moses'.
When the Civil War broke out, Tubman turned to nursing and was later recruited as a scout and a spy. After the war, she spent her meagre earnings helping former slaves and campaigned passionately for women's suffrage. An exemplar of humanitarianism and courage, Tubman's unfaltering determination and willingness to risk her own life for others earned her a place in history. In 2016 she was overwhelmingly voted to be the first African American to appear on a US banknote."
Extracted from 'She: A Celebration of 100 Renegade Women' by Harriet Hall, published by Headline Home is out now, £12.99. You can buy it here
Harriet is released in cinemas nationwide on 22 November​
Join our new commenting forum
Join thought-provoking conversations, follow other Independent readers and see their replies