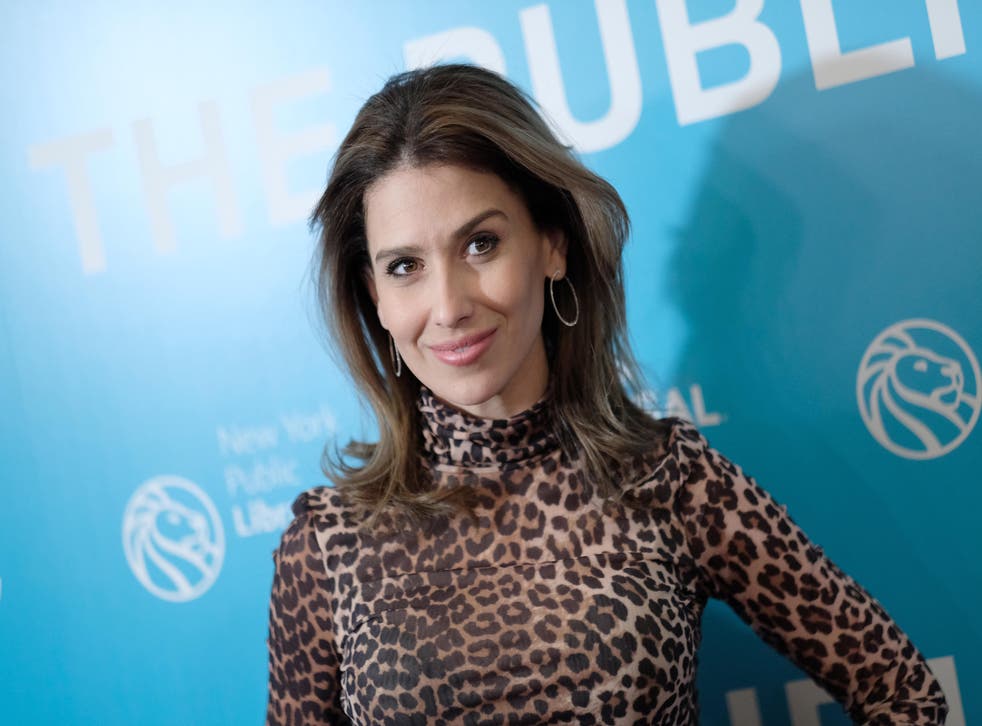 Hilaria Baldwin responds to trolls who accused her of 'showing off' in postpartum underwear photo
'Having empathy does not mean not being oneself,' writes fitness instructor
Hilaria Baldwin has responded to trolls who criticised her for sharing a video of herself in her underwear seven weeks after giving birth.
On Monday, the fitness instructor shared a short clip on her Instagram Story of herself showing her belly ring to the camera.
"The most important part of this video isn't the whole how recently I had a baby thing and whether you think I'm too this or too that," she wrote in a caption.
"It's not about my underwear, and it's not about my skin, or the fact that I'm exhausted and have no interest in makeup.
"It's about the fact that I lay on my back while my friend shoved my belly piercing back in while I clenched my teeth. So 90s? Yup ... and I'm 36, five kids, and still keeping it."
However, one user replied to Baldwin's video, writing: "Why take the photo in your underwear then?" to which she responded on her Instagram Story, writing "Because I have an almost seven-week-old and I'm too tired to put my pants on right now."
Another user accused the Mom Brain podcast host of "not having" empathy for other women who might not look like her so soon after having a baby, writing that Baldwin was "showing off and it's just not inclusive".
"Having empathy does not mean not being oneself," Baldwin replied in a caption shared on her Instagram Story. "I'm one of the biggest cheerleaders for body positivity and love.
"One thing you MUST know is that it comes in ALL different shapes and sizes, MINE INCLUDED," she continued.
"I don't judge anyone's body. Would you applaud me in this post if I looked different? Think on that. Should I hide because of my body? I don't do anything wrong to be ashamed of my figure.
"I don't shame or hurt others... I don't think I'm better or worse, I don't tell people to look different. Or that how they naturally are is making me feel badly. So should someone say that to me? Should you say that to me?"
The 36-year-old concluded: "That, for me, is not inclusive. You are excluding me because you are projecting some society invented, shallow idea of what is 'beauty' or 'fit.'
"I don't buy into it ... and I can tell that you hate me and resent it ... so why bring it here? Why throw it at me?"
Baldwin has been married to Alec Baldwin since 2012. The couple have five children together: Carmen, seven, Rafael, five, Leonardo, four and Romeo, two, and newborn Eduardo, who is seven-weeks-old.
Register for free to continue reading
Registration is a free and easy way to support our truly independent journalism
By registering, you will also enjoy limited access to Premium articles, exclusive newsletters, commenting, and virtual events with our leading journalists
Already have an account? sign in
Register for free to continue reading
Registration is a free and easy way to support our truly independent journalism
By registering, you will also enjoy limited access to Premium articles, exclusive newsletters, commenting, and virtual events with our leading journalists
Already have an account? sign in
Join our new commenting forum
Join thought-provoking conversations, follow other Independent readers and see their replies