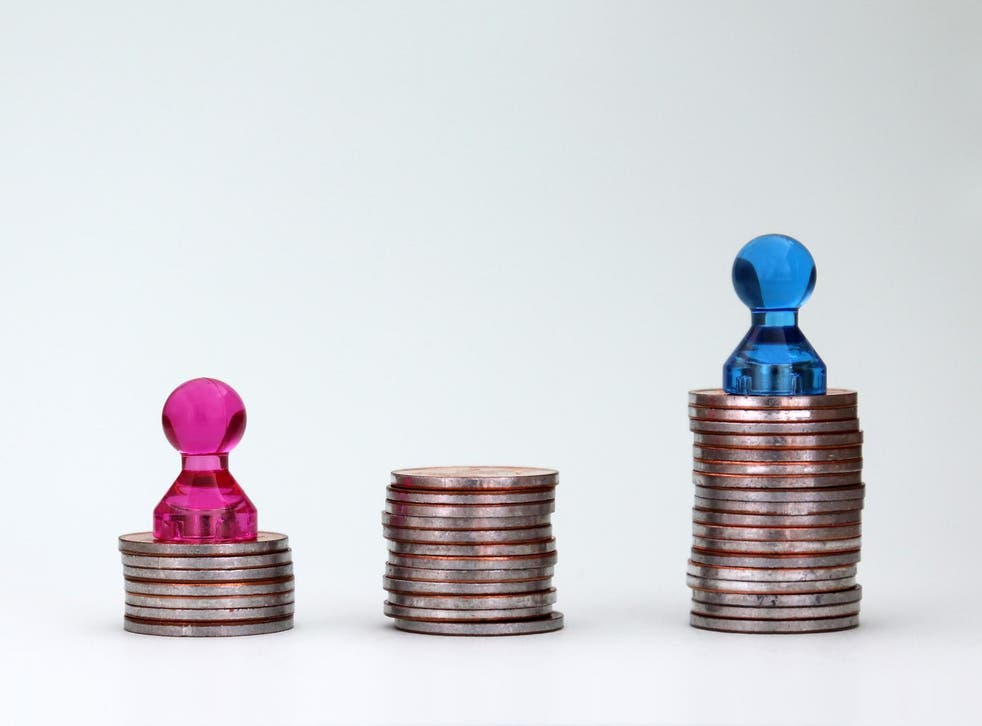 HSBC's gender pay gap hits 47.8%
'Personally I feel it is very hard to engineer the closing of the gap,' says Dame Helena Morrissey
HSBC has reported a gender pay gap of 47.8 per cent, the latest figures reveal.
The figure reflects the gap across the bank's eight divisions, which include 40,000 workers.
This gap of 47.8 per cent is almost identical to a year earlier – this is the third year UK firms with more than 250 employees have had to publish gender pay gap data.
In a statement, HSBC said the main reason for its pay gap, which has changed only marginally, is that fewer women are working in high paid senior roles, with most of the women in the company working in junior positions.
"It will take time to redress the imbalance and the results of our work today may not fully be realised until today's pipeline of new joiners becomes tomorrow's business leaders," the bank added.
The Office of National Statistics estimates that the overall gender pay gap across all industries is 17.3 per cent.
This is higher, however, in financial and insurance firms, where the gap is 23.1 per cent.
Other banks have similarly high gender pay gaps, with Lloyds Banking Group reporting a gender pay gap of 33.5 per cent.
Meanwhile, Santander's gender pay gap is 26.6 per cent and The Co-operative Bank's is 22.6 percent.
Reporting for the first time, NatWest posted a gender pay gap of 34.1 per cent.
Not only is the gender pay gap an issue in terms of salary but also in bonuses: the bonus gender gap is currently 37.7 per cent, an increase from 35.3 per cent two years ago.
British financier and campaigner Dame Helena Morrissey said closing the gender pay gap in the financial industry is easier said than done.
"I think the initial year of naming and shaming has become a blunted instrument because so many have such a bad [gender pay gap] number," she told the BBC.
"Personally I feel it is very hard to engineer the closing of the gap, because even if you attract women in, if they are not happy in the industry they will leave."
The gender pay gap is not the same as unequal pay, which is paying women less money than men for doing the same job – something that has been illegal since the Equal Pay Act was legislated in 1970.
A gender pay gap can be caused by a multitude of factors, such as fewer women being in high paid roles and fewer men working in part-time roles.
Register for free to continue reading
Registration is a free and easy way to support our truly independent journalism
By registering, you will also enjoy limited access to Premium articles, exclusive newsletters, commenting, and virtual events with our leading journalists
Already have an account? sign in
Register for free to continue reading
Registration is a free and easy way to support our truly independent journalism
By registering, you will also enjoy limited access to Premium articles, exclusive newsletters, commenting, and virtual events with our leading journalists
Already have an account? sign in
Join our new commenting forum
Join thought-provoking conversations, follow other Independent readers and see their replies