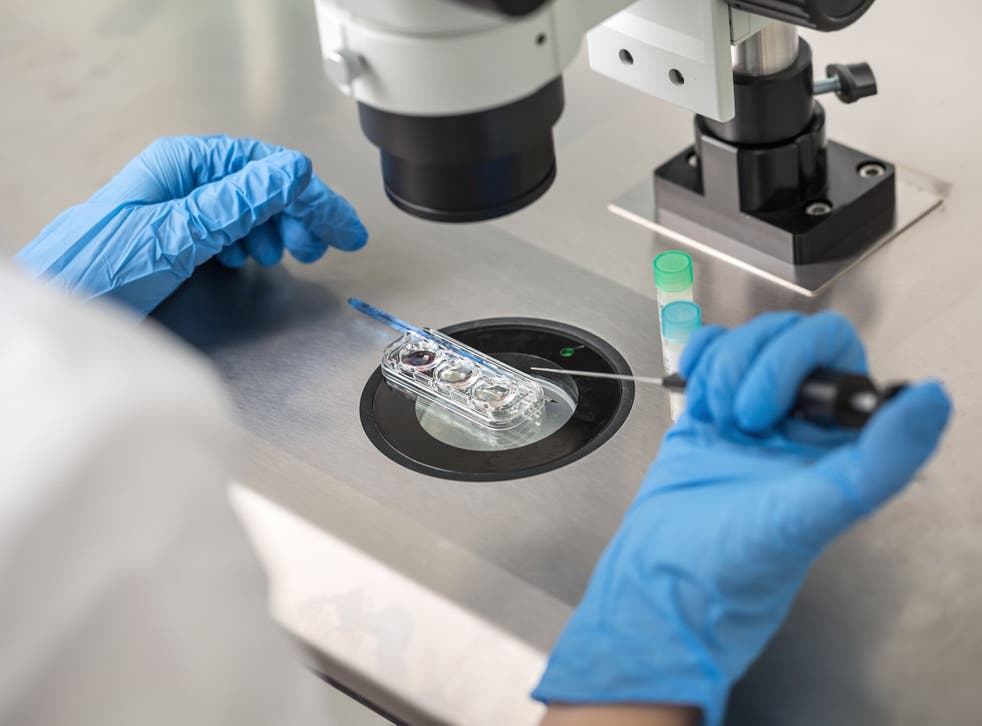 IVF clinics exploiting older women by 'trading on hope' says fertility watchdog
'They are catering to a bunch of vulnerable women'
Olivia Petter
Monday 22 April 2019 18:23 Comments
In vitro fertilisation (IVF) clinics have been warned against "trading on hope" after the fertility watchdog said older women were being exploited.
Sally Cheshire, chair of the Human Fertilisation and Embryology Authority (HFEA), told The Daily Telegraph some private clinics were using selective figures to promote IVF to middle-aged women with low chances of success.
Ms Cheshire urged clinics to be "honest and transparent" with prospective patients about their chances of successful IVF treatment. IVF is typically not recommended by the NHS for women over the age of 42 due to low success rates.
But recent figures show the number of women in their forties undergoing fertility treatment in the UK has doubled since 2004, with more than 10,800 cases in 2017 alone.
Meghan Markle's best pregnancy looks

Show all 11
Ms Cheshire said "vulnerable" women were being targeted by enticing sales tactics, and revealed she had been offered IVF treatments herself at a fertility show in Manchester by individuals who were unaware of her role at HFEA.
The 50-year-old added: "We now see things like, 'Guaranteed baby or your money back'."
Ms Cheshire said some private IVF clinics charge four times as much as they should for treatment, with prices going up to £20,000 per cycle.
"I would like our clinics to be honest about the success rates," she said. "They are catering to a bunch of vulnerable women. What the clinics shouldn't be doing is trading on that hope. That hope and vulnerability. They should be honest and transparent about a woman or a couple's chances."
The National Institute for Health and Care Excellence (Nice) fertility guidelines recommend IVF be offered to women under the age of 43 who have been trying to get pregnant through unprotected sex for two years.
However, younger women are more likely to be successful with IVF. Between 2014 and 2016, the percentage of IVF treatments that resulted in successful pregnancy and birth were 29 per cent for women under 35, 23 per cent for those aged 35 to 37 and 15 per cent for women between the ages of 38 and 39. The figures dropped to nine per cent for women aged 40 to 42 and two per cent for those aged over 44.
Register for free to continue reading
Registration is a free and easy way to support our truly independent journalism
By registering, you will also enjoy limited access to Premium articles, exclusive newsletters, commenting, and virtual events with our leading journalists
Already have an account? sign in
Join our new commenting forum
Join thought-provoking conversations, follow other Independent readers and see their replies