The Independent's journalism is supported by our readers. When you purchase through links on our site, we may earn commission.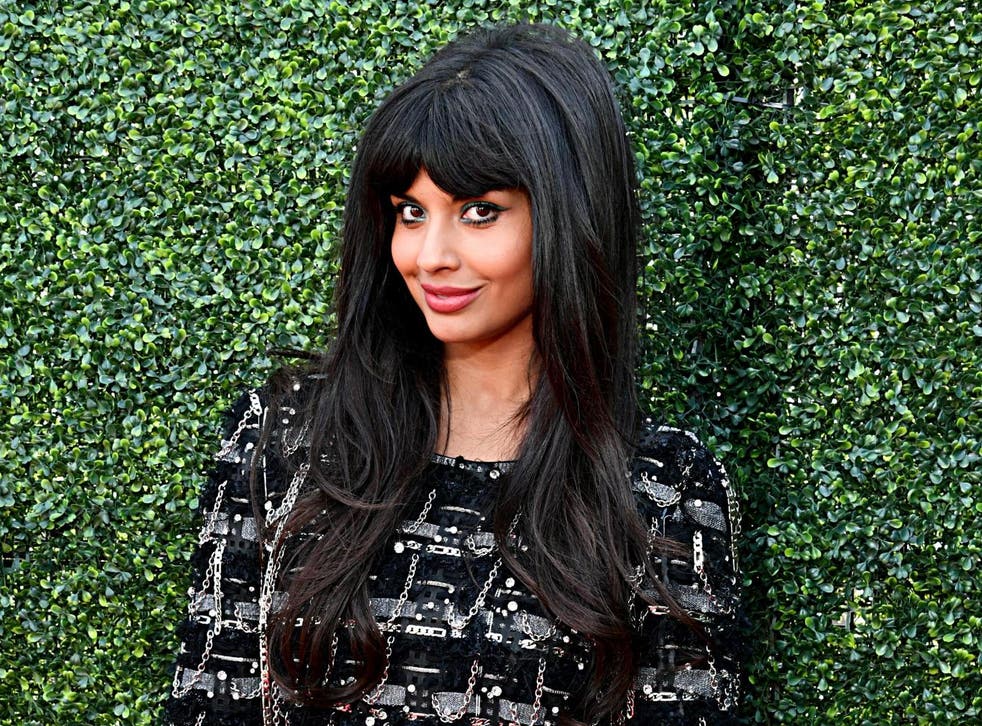 Jameela Jamil pens heartfelt letter to 'inner bully'
'You told me I was too fat and ugly for anyone to want me'
Jameela Jamil has written a candid letter to her "inner bully", addressing situations in which she made herself feel unworthy of love, attention and success.
Writing for Stylist, the Good Place actor explained how she spent years being her own worst enemy, recalling how she constantly told herself she wasn't good enough.
"You stopped me from talking to boys I fancied because you told me I was too fat and ugly for anyone to want me," Jamil writes, addressing her inner critic.
"You stopped me from going out because you told me I wasn't funny enough, or smart enough."
The actor and former broadcaster went on to recall her experience of having an eating disorder, writing: "You told me I should be afraid of food, and told me it was the thing holding me back in my life, and you didn't let me go out for meals with my friends and said it was better to stay home and starve."
Body positivity activists protest outside London Fashion Week

Show all 9
Jamil, who founded body inclusivity Instagram account I Weigh also touched on how her relationship with her body was impacted by this negative mentality: "You told me my cellulite was so disgusting that I should never go to the beach and subject anyone else to it," she writes, "even though EVERYONE I have ever seen at the beach has it."
The 33-year-old recalled frequently feeling "worthless", explaining how she often felt undeserving of being in "rooms she had worked so hard to be in".
"You told me my anxiety and depression, conditions YOU were heavily contributing to, were my fault, and my burden to bear on my own," Jamil continued.
Concluding the note, the actor vowed to no longer listen to her inner critic, writing: "you were wrong about everything you said".
"You have no purpose. You have no power. You're just a bitter, jealous, bowl of d****, and I want nothing further to do with you," Jamil wrote.
"We are done. I've told everyone what you did, and you can't hurt me anymore. Go on, off you f***. I don't need you."
Register for free to continue reading
Registration is a free and easy way to support our truly independent journalism
By registering, you will also enjoy limited access to Premium articles, exclusive newsletters, commenting, and virtual events with our leading journalists
Already have an account? sign in
Register for free to continue reading
Registration is a free and easy way to support our truly independent journalism
By registering, you will also enjoy limited access to Premium articles, exclusive newsletters, commenting, and virtual events with our leading journalists
Already have an account? sign in
Join our new commenting forum
Join thought-provoking conversations, follow other Independent readers and see their replies