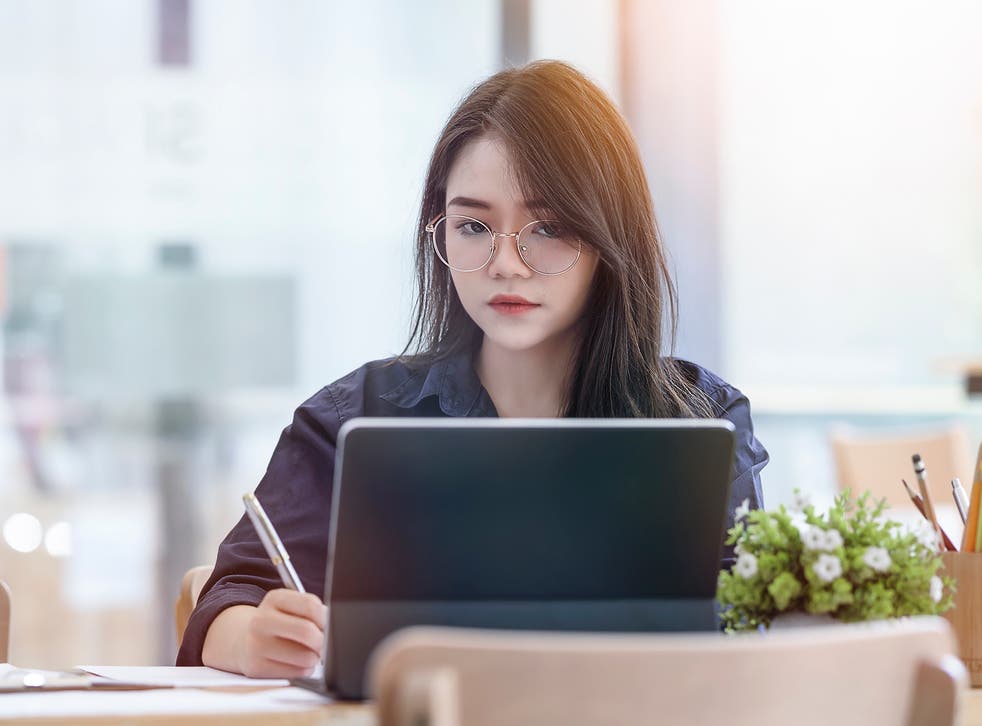 'Sexist' dress codes for Japanese women should be regarded as harassment, argue activists
'You might think this is nothing, but the fact is that some peoples' lives have been changed because of these rules,' activist Yumi Ishikawa says
Japanese activists have called for discriminatory dress codes for women to be regarded as "power harassment".
Strict dress codes that require women in Japanese workplaces to dress in a certain manner, regardless of their wellbeing, have made headlines in recent months.
In June, it was reported that Japanese women were signing a petition to change the dress codes in some offices, which stipulated that they had to wear high heels for work.
A few months later, the news that some companies banned women from wearing glasses, with some retailers saying it left customers with a "cold impression", sparked outrage.
A group of activists, including actor and writer Yumi Ishikawa, have called for these practices to be seen as harassment under the Japanese labour ministry's new guidelines, which are due to be finalised by the end of the year.
During a news conference, Ms Ishikawa said it was a "shock" for the draft of the labour ministry's anti-harassment guidelines to omit mention of discriminatory dress codes, according to Reuters.
Ms Ishikawa launched the #KuToo protest movement earlier this year, a play on the Japanese words for "shoe" and "pain", which was partially inspired by her own experience of being forced to wear heels while working at a funeral parlour.
"You might think this is nothing, but the fact is that some peoples' lives have been changed because of these rules," the activist said.
"People have hurt themselves wearing high heels... and all of these people are women. If we're working the same jobs, we have the right to work under the same conditions."
Women's march 2019 – global protest in pictures

Show all 30
In October, Japan's labour ministry drafted regulations against workplace harassment, which is known as "power harassment" or "power hara".
However, the guidelines did not refer to the issue of female workers being ordered to dress in a certain way by their employers.
It was recently found that more than one in 10 Japanese companies have formal regulations regarding the height of the heeled shoes female workers are required to wear.
A petition calling for the requirement to be banned accumulated more than 31,000 signatures.
In June, Japan's then-health and labour minister Takumi Nemoto describing the rule enforcing women to wear heels to work as "socially accepted" and "occupationally necessary".
"Whether the employers' requirement to wear high heels is an abuse of power or not depends on whether the requirement goes beyond the social understanding of what is necessary and appropriate," Mr Nemoto stated.
Join our new commenting forum
Join thought-provoking conversations, follow other Independent readers and see their replies