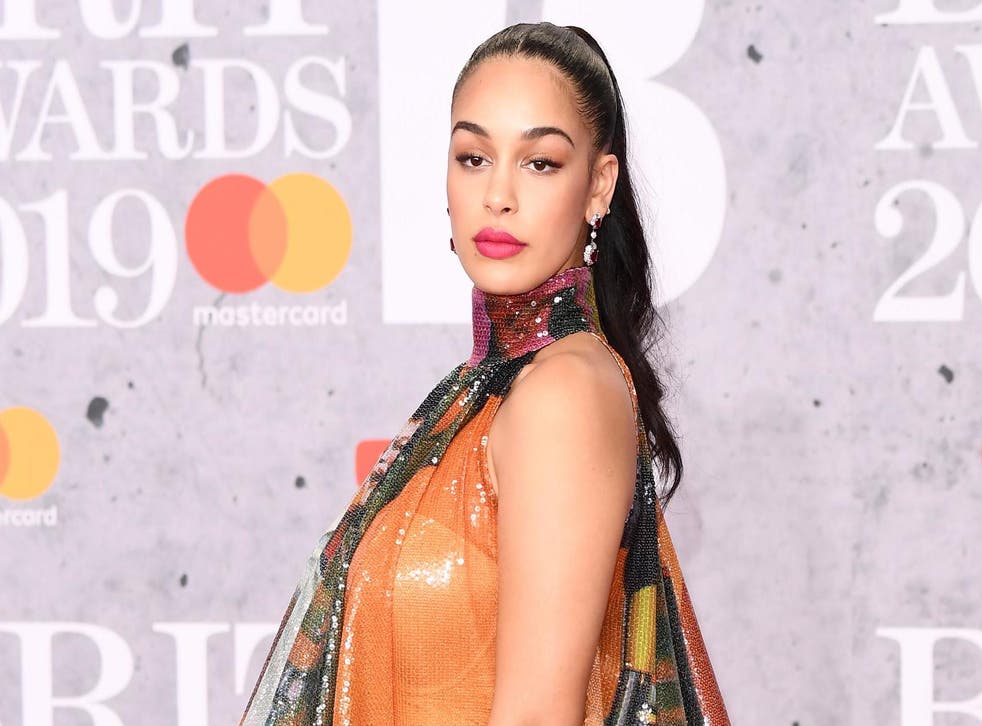 Jorja Smith says not fitting into sample sizes gave her body confidence
'Having to deal with not really fitting into certain clothes taught me a lot'
Jorja Smith has said not being able to fit into clothes given to her on photoshoots has made her more confident about her body.
Speaking to model Adwoa Aboah for ELLE UK, the singer-songwriter explained that she's done countless shoots "where they only have clothes in sample sizes available, and I'm not a sample size".
Typically, sample sizes are made to fit runway models, although there is no industry-wide standard, which has prompted criticism in the past.
"Having to deal with not really fitting into certain clothes taught me a lot," Smith continued. "If I was 15, I would have been so upset. But you just have to wear what you're comfortable in."
Aboah explained that she had also felt under pressure to fit into clothes that were too small for her on photoshoots.
38 of the Queen's most colourful fashion moments

Show all 38
"The amount of times I've been on a shoot and they're like, 'Do you think you could get in these?' You feel pressure to perform so you find yourself trying to squeeze in," she explained.
"You'd never do that in a shop or at home! It just doesn't fit, so you leave it."
Smith went on to address criticisms she's faced online from trolls and explained that she doesn't engage with them.
"One thing that used to happen was, because my tummy's not flat, if I wear tight things, it sticks out a bit," the 22-year-old explained.
"People comment: 'She looks pregnant.' People think that, because I have loads of followers, I don't see things online. I'm training hard in the gym for someone to say, 'You look pregnant'. So I don't read them."
When asked by Aboah to explain what being beautiful means to her, Smith replied with a heartwarming comment on self-love: "It's being comfortable in your skin, and knowing that your imperfections make you perfect," she said. "You have to realise that you've got flaws and they're fine – they just make you who you are."
Read the full interview on ELLE UK here.
Join our new commenting forum
Join thought-provoking conversations, follow other Independent readers and see their replies