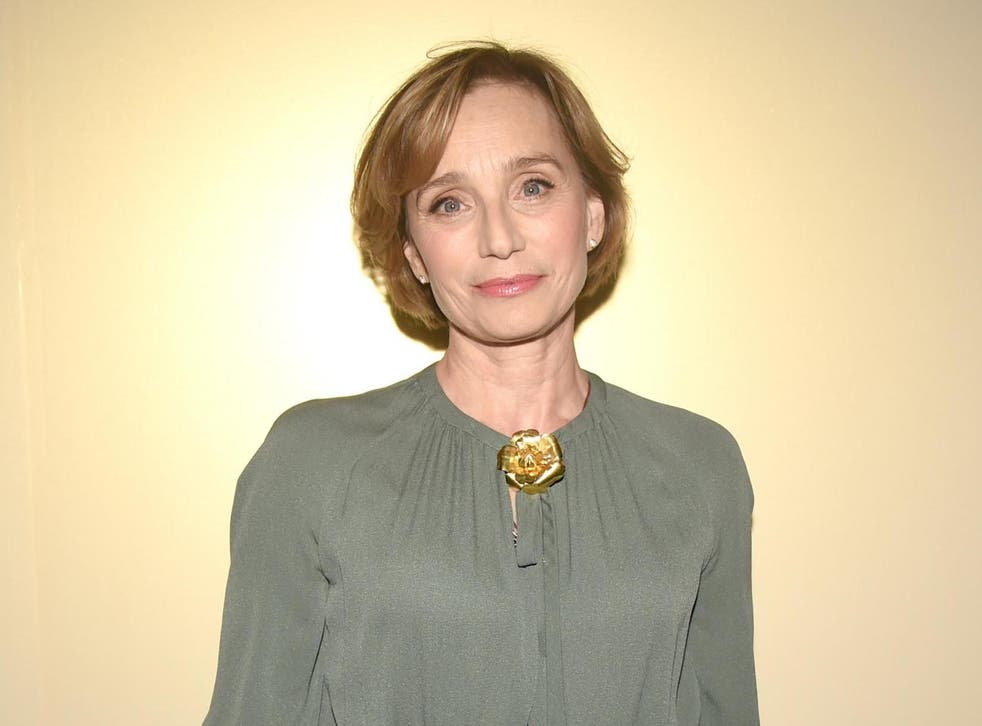 Kristin Scott Thomas 'fed up' with how women are treated as they age
'Ageing is a quality for women. We don't just fade away,' says actor
Olivia Petter
Tuesday 03 March 2020 10:19 Comments
Kristin Scott Thomas has expressed her frustrations at the way women are treated when they age.
Speaking to Radio Times, the 59-year-old actor explained that she finds it offensive when people tell her she has "still got it".
"I'm fed up of having to say 'thank you' when someone says I've still got it," she said.
"Ageing is a quality for women. We don't just fade away. I don't put up with any bulls*** anymore."
The actor praised writer and actor praised Phoebe Waller-Bridge for "articulating [her] own personal frustration with the way women are treated as they age" in Fleabag, which Scott Thomas starred in.
In the BBC programme, Scott Thomas plays a woman who delivers a powerful speech about being a woman and describes going through the menopause as liberating.
"I've never been happier," the British actor continued.
"Now young people are interested in me again because I'm six, seven years older.
"In fact, someone called me 'dear' in a shop the other day."
Scott Thomas's comments come after she opened up about her frustrations regarding the gender pay gap in an interview with The Telegraph.
All the women who have been awarded the Nobel Peace Prize

Show all 17
The actor was recently made honorary president of the Women's Forum for the Economy & Society.
"When they first asked me I thought… Me?" she said. "I am not particularly involved or engaged, I am not an activist, but then I started thinking about it, and actually, that really p***ses me off, when I find out that someone who does the same job as me got paid more because he has a penis.
"I have come to realise that the subject of equality, and all that implies, is something that has to be addressed every day by everybody."
Register for free to continue reading
Registration is a free and easy way to support our truly independent journalism
By registering, you will also enjoy limited access to Premium articles, exclusive newsletters, commenting, and virtual events with our leading journalists
Already have an account? sign in
Join our new commenting forum
Join thought-provoking conversations, follow other Independent readers and see their replies