The Independent's journalism is supported by our readers. When you purchase through links on our site, we may earn commission.
Laura Dodsworth explains why she photographed 100 vulvas: 'I'm using a physical taboo to open up social and emotional taboos'
'If you're a straight woman, you might not have even seen a vulva,' the British photographer tells Olivia Petter
Wednesday 20 February 2019 09:14
Comments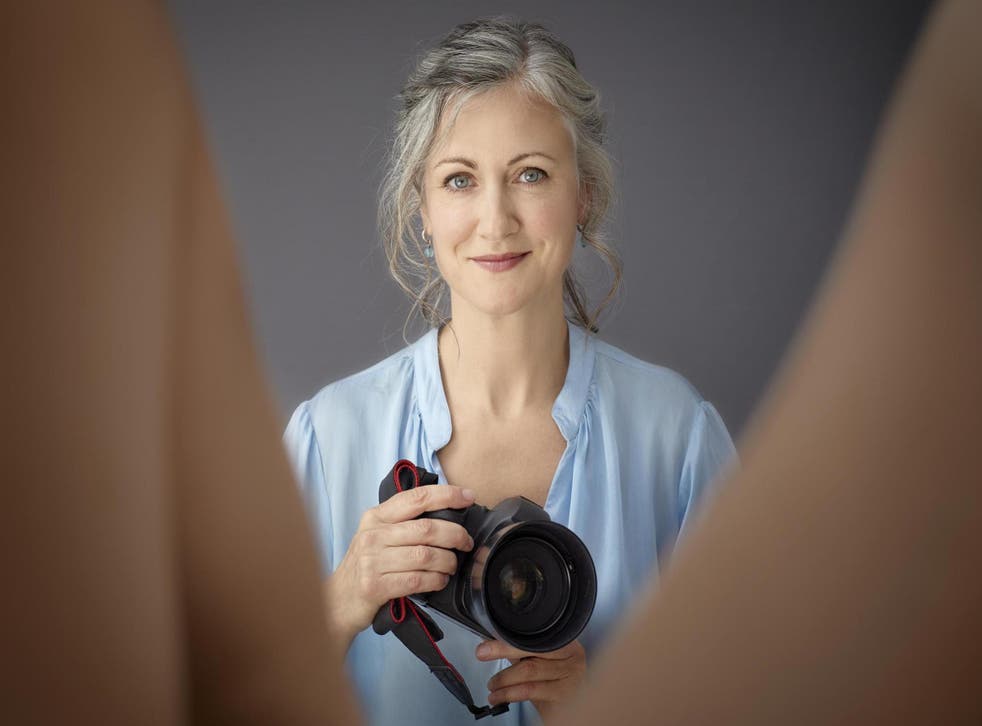 It's not every day you see a vulva on television, let alone 100 of them all at once.
But that's about to change on Tuesday night thanks to British photographer Laura Dodsworth, whose project Womanhood is the subject of a new Channel 4 documentary, 100 Vaginas, that tells the stories of women and non-binary people through images of their vulvas.
"I know that people will find the images quite shocking, but that's a crucial part of the point I'm making," Dodsworth tells The Independent.
Womanhood marks the third instalment in a series that has seen Dodsworth examine intimate body parts. It started with Bare Reality, which was funded by a Kickstarter campaign and featured 100 photographs of women's breasts. Then, in what Dodsworth says felt like a natural step, she focused on penises as part of a project dubbed Manhood.
Both became published books that garnered worldwide critical acclaim. Now, the photographer has shifted her attention to vulvas. And it's her most groundbreaking work yet.
Forgotten Women: Ending FGM in Kenya

Show all 13
"The difference between this project and what I've done in the past is that, unlike breasts and penises, which are external, vulvas are tucked away and mysterious," she explains. "If you're a straight woman, you don't see them. And if you try to find images on the internet, you'll only see them in a pornographic context."
Dodsworth's project and corresponding documentary champion the very real and very non-sexual ways the vulva informs a woman's life. And the latter certainly does not hold back on details.
In the Channel 4 documentary, viewers will see close-up shots of women pulling bloodied tampons out from inside of them, giving birth, and masturbating. "It's like nothing I've seen on TV before," Dodsworth adds, "I think it should be compulsory viewing in schools."
The fact that her work has been considered revolutionary – a selection of interviews and photographs from Womanhood have already been published in several media outlets to great praise – she says, points to a wider problem with the way female sexuality is framed as taboo in society.
"There is so much shame around women's bodies, the way they're policed and portrayed in the media, and this reaches its peak when it comes to the vulva.
"I find it odd because it's a definitive part of how we experience womanhood, covering everything from periods and pleasure to childbirth and the menopause, all of which have various stigmas attached to them.
"I'm using a physical taboo to open up a conversation about social and emotional taboos."
The five biggest taboos surrounding female sexuality
Dodsworth's project comes at a time when the consequences of such taboos seem more relevant than ever. Smear test appointments are at an all-time low, for example, with recent research claiming that 34 per cent of women were too "embarrassed" about the appearance of their vulva to attend their appointments. And let's not forget that the world's fastest-growing cosmetic surgery procedure is labiaplasty, which sees women going under the knife to change the appearance of their vulvas
There are gross misunderstandings when it comes to the female anatomy, too, Dodsworth keenly points out. Indeed, 60 per cent of women are unable to identify the vulva on an anatomical diagram, according to a recent survey by charity The Eve Appeal, which raises funds for research into gynaecological cancers and has partnered with Dodsworth for Womanhood.
Pradnya Pisal, consultant gynaecologist at London Gynaecology, explains that the vulva, often confused with the vagina, is the term prescribed to female external genitalia.
The vulva includes the lips surrounding the vagina (labia minora and labia majora), the clitoris, and the Bartholin's glands (two small glands each side of the vagina).
The vagina, on the other hand, is a "tube-like muscular canal leading from the cervix to the external genitalia," she tells The Independent.
Dodsworth saw evidence of this common confusion first-hand after a selection of her photographs were published in The Guardian.
After publication, a man who went by the name of Paul Bullen tweeted the article, writing "the correct word is vagina" in an attempt to (wrongly) correct the reference to the vulva. His theory was swiftly debunked and he was chided for mansplaining.
"I was expecting that to happen," Dodsworth says of the tweet. "When I interviewed the people for the project, one thing that kept coming up was that many of them didn't know what word to use when describing their genitals.
"Saying vagina to describe the entire area is just ignorance, but there's an embarrassment with naming our specific parts. It's not empowering for us when you think about the countless terms men have to describe themselves, many of which are common parlance. Doing the project has opened up a really relevant and interesting conversation about the way we discuss female anatomy."
As viewers will see in the Channel 4 documentary, which has "vaginas" in the title as opposed to "vulvas" so as to use language the public will recognise, examining the photographs of their vulvas up close elicited a range of deep emotional responses from those involved. "It was like they were seeing themselves for the first time," recalls Dodsworth, who also posed for the project.
"It brought up so many big issues," she adds. "Women talked about everything from periods, masturbation and the menopause to miscarriage, cervical cancer and sexual assault."
It is for these reasons that Dodsworth insisted on having an all-female crew on the set of the documentary.
"No woman wants to talk about sexual trauma when there are men they've never met around. It had to be all women."
Dodsworth describes the on-set atmosphere, as headed up by director Jenny Ash and director of photography Ann Evelin Lawford, as "very supportive" and full of "strong women".
One woman featured in the documentary is a female genital mutilation (FGM) survivor, whose story was undoubtedly the hardest to hear, according to the photographer.
"This was an essential part of the project," Dodsworth explains. "FGM is the most brutal violence that can be inflicted upon a woman's vulva. She told her story so bravely and movingly.
"Every single woman in the room was crying."
100 Vaginas will air on Channel 4 on 19 February.
Womanhood: The Bare Reality is published by Pinter & Martin on 21 February, £20
Register for free to continue reading
Registration is a free and easy way to support our truly independent journalism
By registering, you will also enjoy limited access to Premium articles, exclusive newsletters, commenting, and virtual events with our leading journalists
Already have an account? sign in
Register for free to continue reading
Registration is a free and easy way to support our truly independent journalism
By registering, you will also enjoy limited access to Premium articles, exclusive newsletters, commenting, and virtual events with our leading journalists
Already have an account? sign in
Join our new commenting forum
Join thought-provoking conversations, follow other Independent readers and see their replies