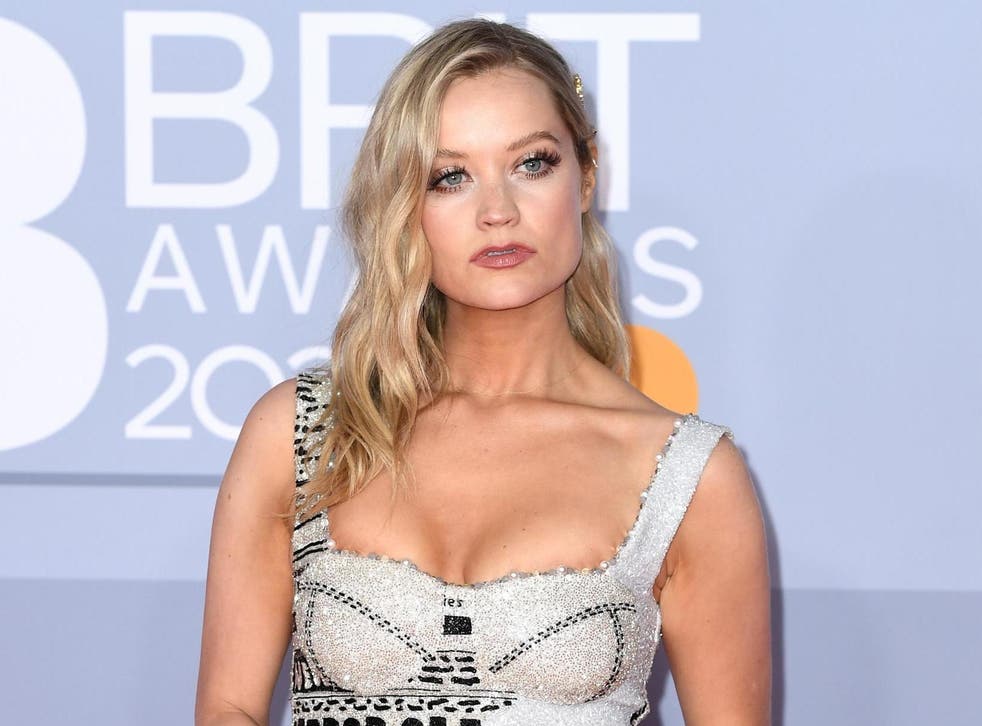 Laura Whitmore says it took her a year to talk about her miscarriage
'I'd heard about people having miscarriages when they were trying for babies, but my situation was very different,' says TV presenter
Laura Whitmore has opened up about having a miscarriage, explaining that it took a year for her to feel like she could speak about it.
The TV presenter first spoke about the experience in October last year, explaining how the pregnancy with her partner Iain Sterling was unplanned.
"At 12 weeks I did my first meet with the midwife and spent two hours going through all my options for the birth," she wrote for Hot Press.
"The first scan was scheduled in another two weeks, as that was the earliest we could get. I was going away at the weekend, so I decided to do a private scan at Harley Street that evening. In the room I could see the outline of what looked like a jelly baby – just like in the movies. Then silence. 'I'm sorry there's no heart-beat.'"
Now, in an interview with The Times, the Love Island host has explained she felt "gulit" with regards to the miscarriage.
"I'd heard about people having miscarriages when they were trying for babies, but my situation was very different," she told the newspaper.
"What happens if you weren't trying for a baby? I had that guilt of, 'I wasn't expecting this,' so then you change your life.
"But then suddenly you have to change your head again after the miscarriage."
The NHS states that miscarriages are more common than most people realise.
Among women who know they're pregnant, it's estimated about one in 8 pregnancies will end in miscarriage, its website says.
Many more miscarriages happen before a woman is even aware she has become pregnant.
If you want to know more about what to do if you suffer a miscarriage, visit the Miscarriage Association for information and support or you can phone its helpline, 01924 200799, which is open on Monday to Friday from 9am till 4pm.
Register for free to continue reading
Registration is a free and easy way to support our truly independent journalism
By registering, you will also enjoy limited access to Premium articles, exclusive newsletters, commenting, and virtual events with our leading journalists
Already have an account? sign in
Register for free to continue reading
Registration is a free and easy way to support our truly independent journalism
By registering, you will also enjoy limited access to Premium articles, exclusive newsletters, commenting, and virtual events with our leading journalists
Already have an account? sign in
Join our new commenting forum
Join thought-provoking conversations, follow other Independent readers and see their replies