The Independent's journalism is supported by our readers. When you purchase through links on our site, we may earn commission.
Why we need to talk about #MeToo in the birth room
Women see what happens to them as yet another part of the raw deal of womanhood, writes Milli Hill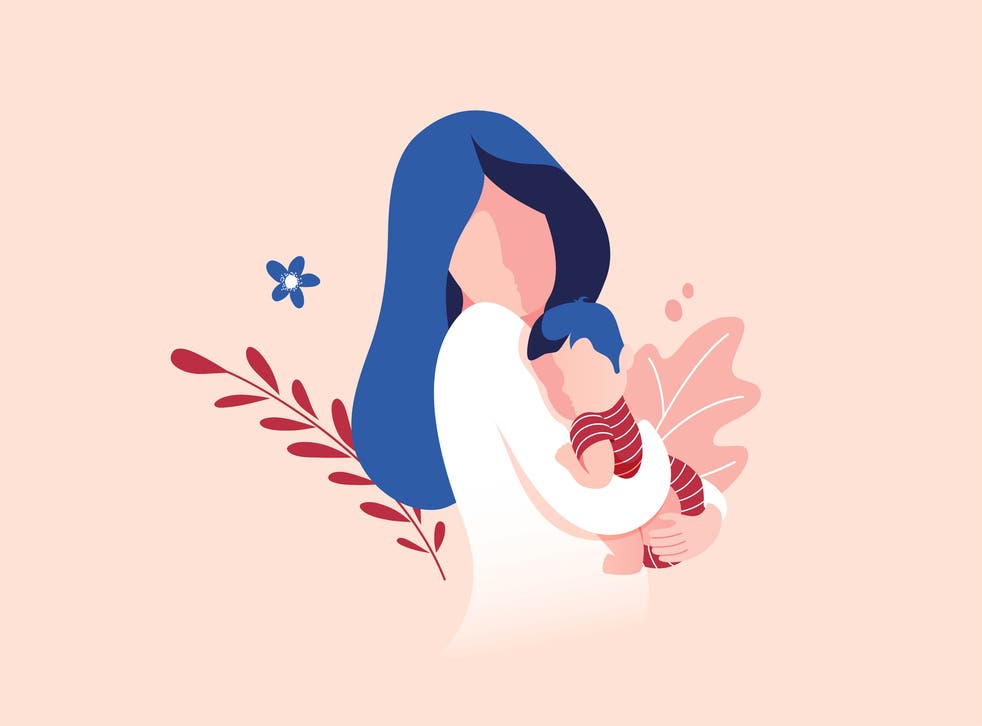 Georgie was in established labour when the midwife asked her to get out of the birth pool and have a routine vaginal exam. Georgie said no. She didn't think she needed to be examined, and she felt the birth was imminent. The midwife asked again, and when Georgie declined once more, the midwife turned to her husband, urging him to impress upon his wife that she needed to comply. With her husband now joining the midwife in repeated requests to get out of the water, Georgie acquiesced. She was examined during a contraction, and her waters forcibly broken. She found this incredibly painful, and asked the midwife to stop. She did not stop.
On paper, Georgie had a good birth. Shortly after the examination, her baby was born, at home, in the birth pool. Everyone was healthy and well – at least physically. At an emotional and psychological level, however, there was much for Georgie to unpick in the weeks that followed. Not only did she feel her body had been completely violated, but that her loving husband had unwittingly become complicit in this act.
The most extraordinary thing about this story is that it is not extraordinary. Consent is an issue in maternity care that is poorly understood and yet to be properly addressed. A 2013 survey from human rights in childbirth charity Birthrights, in partnership with Mumsnet, found that 12 per cent of respondents felt they had not given their consent to examinations and procedures, with the number being higher again in first-time mothers (16 per cent), and higher still (23 per cent) for those who gave birth in hospital (as opposed to a midwife-led unit).
Highest of all was the number of women who had had an instrumental birth (otherwise known as an assisted birth using forceps or ventouse) – 24 per cent said their consent had not been obtained. Similar results emerged from a 2016 survey conducted by the birth support organisation I run, Positive Birth Movement, in partnership with online parenting community Channel Mum: over 22 per cent of the 2,186 women who responded did not feel that they consented to everything during labour but were instead told that they "had to" have certain procedures.
#MeToo movement – In pictures

Show all 24
In seven years of running The Positive Birth Movement, I have heard countless stories of such "everyday" violations. Women who feel they did not fully consent to what happened to them. Women who consented to one thing but then got something extra that they didn't consent to. Women who felt coerced or cornered into choices, or that their voices were unheard or their decisions overridden. Women who felt belittled, degraded, mocked or infantilised, by throwaway comments or health professionals' "banter".
The women concerned never forget these moments, but more often than not, just as with #MeToo, they don't complain afterwards perhaps because they see what happened to them as yet another part of the raw deal of womanhood.
Interestingly, Georgie did complain. When she explained how the examination had made her feel, in particular when it continued even when she had asked for it to stop, she was told, by a different midwife: "No vaginal examination (VE) is pleasant, if she had stopped when you had asked I doubt you would have let her continue the examination, and it needed to be finished."
The echoes of #MeToo are everywhere in Georgie's story, just as they reverberate around many birth rooms. Here is a power imbalance that has long, deep roots: you can follow them right down to age-old ideas of women as "vessels", disposable containers for babies whose feelings are unimportant amidst the sacrifice of motherhood.
These ideas pervade in modern jokes and throwaway comments: seeing your wife in labour is like "watching your favourite pub burn down" – a destruction is taking place that will render the women no longer of value, but this is OK, because, as women are repeatedly told, "a healthy baby is all that matters". The barely hidden subtext is – they do not.
So for Georgie's midwife, "it needed to be finished", and Georgie's role was to endure it. There is a sense of entitlement to be found in moments like this, with echoes of rape culture: a real confusion over whose needs come first, and who has ownership of the body in question and is permitted to do as they wish with it. Education for health professionals is urgently needed to address this.
A 2013 study published in the journal BMC Pregnancy and Childbirth found that professionals held conflicting beliefs about women's choices in childbirth; on the one hand the health workers questioned stated that "women were the ultimate decision makers", but also simultaneously agreed that "the needs of the woman may be overridden for the safety of the foetus".
This oxymoron was further complicated in the minds of the professionals by the belief that they themselves were ultimately legally accountable for outcomes of pregnancy and birth, despite the clear legal position that health care professionals are only liable for adverse outcomes caused by their own negligence. The 2015 landmark case of Montgomery vs Lanarkshire brought solid clarity to this, placing the emphasis on clinicians to get to know the women in their care and personalise information about risk, in order that she may then make an informed decision. Summing up, Supreme Court Justice Brenda Hale said, "Gone are the days when it was thought that, on becoming pregnant, a woman lost, not only her capacity, but also her right to act as a genuinely autonomous human being."
For many women, the echoes of #MeToo are not just philosophical but very real – with their birth experiences awakening memories of other past violations in which they have felt this same sense of entitlement and abuse of power as their body boundaries have been crossed and violated. "For the whole of my pregnancy and birth I felt at the mercy of professionals who called me "good girl" as they touched my genitals without permission and expected my constant compliance," one woman told me. "The echoes of my abusive childhood were everywhere as I was assured that if I would just 'lay still' it would "soon be over'. It was hellish and if I ever have another baby it will be by caesarean."
Initiatives have been started to raise awareness of better treatment for survivors of abuse in their maternity care, but surely the long-term goal needs to be a system that treats all women with gentleness, empathy, kindness and respect, regardless of their history?
Change needs to come from within the system itself, but this can be accelerated by women sharing their stories, just as we have seen with #MeToo. There is a huge power in the collective voice, and in the gathering of many "small" stories together to create one big wave of protest. We saw this "snowball effect" in Ireland in April 2019, when the radio station RTE were overwhelmed with women ringing in about their traumatic birth stories, to the point that the Health and Safety Executive issued an apology.
This outpouring was unusual; for the most part, women have either kept silent about their #MeToo experience in the birthroom moments, or complained but then been persuaded that their perception of events was incorrect, or even that their expectations were too high in the first place and they now need to "focus on their baby". Currently, around 30,000 women a year experience birth trauma in the UK, which can lead to PTSD. Are we happy to accept that feeling damaged, broken and violated are just part and parcel of the experience of childbirth? To that idea, I say, #TimesUp.
Give Birth Like A Feminist by Milli Hill is published by HQ, HarperCollins and available via paperback, ebook and audiobook now.
Join our new commenting forum
Join thought-provoking conversations, follow other Independent readers and see their replies