More than a quarter of men 'avoid one-on-one meetings with female co-workers' following #MeToo movement
'The idea that men don't know their behaviour is bad and that women are making a mountain out of a molehill is largely untrue'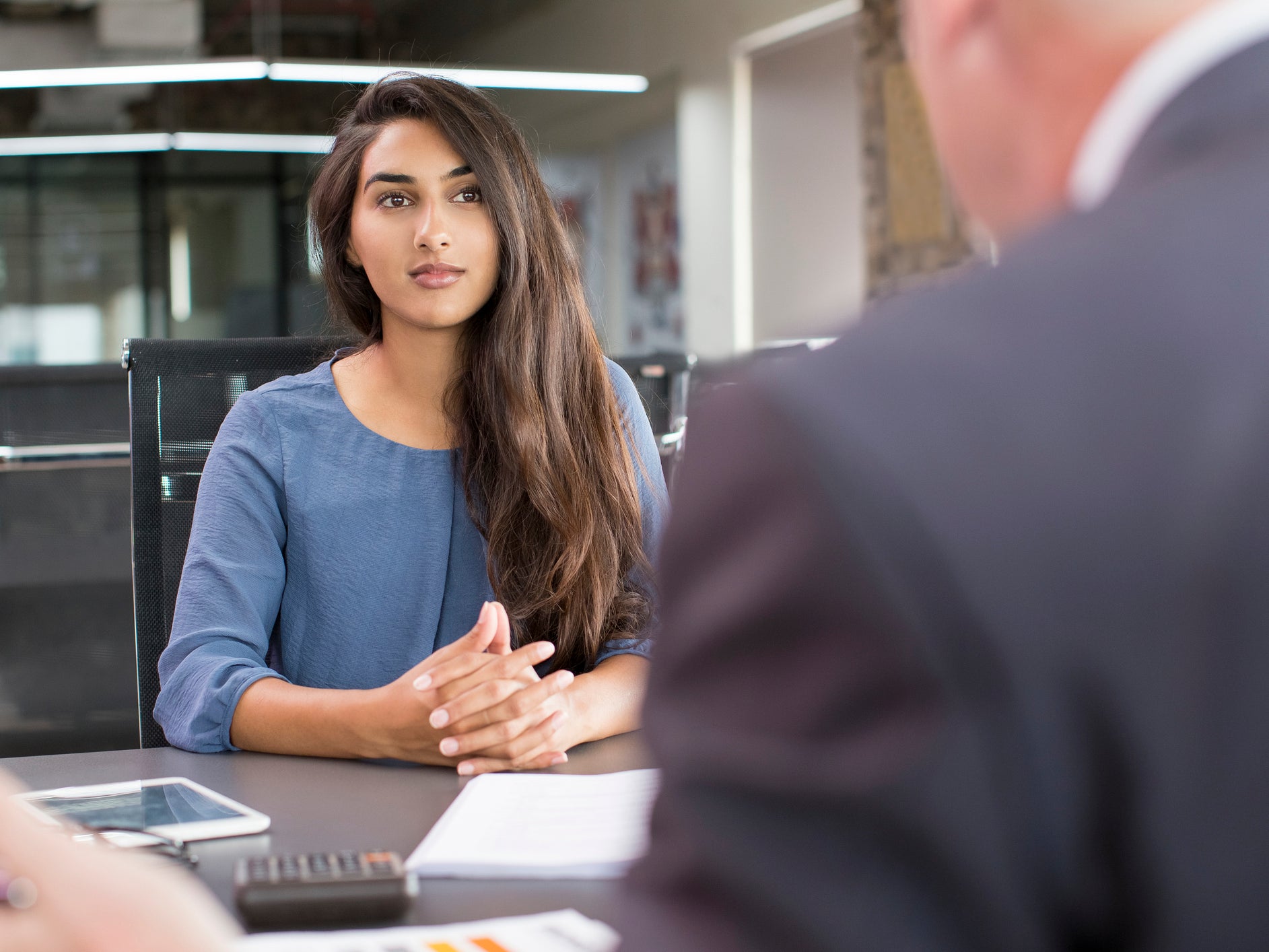 A high percentage of men are reluctant to interact with their female colleagues in light of the #MeToo movement, a new study has claimed.
The #MeToo movement – a term coined by social activist Tarana Burke in 2006 – gained momentum in 2017 as a means of encouraging survivors of sexual harassment to speak openly about their experiences.
Following the rapid growth of the movement, researchers from the University of Houston carried out an investigation in early 2018 to explore whether the increase in conversations regarding sexual harassment impacted how men and women interacted with one another in a workplace environment.
In early 2019, the researchers conducted a second survey to examine whether their results would differ one year on.
According to their findings, due to be published in journal Organisational Dynamics and shared with the Harvard Business Review, men are three per cent less likely than they were in 2018 to hire a woman that they deem "attractive".
#MeToo movement – In pictures
Show all 24
Furthermore, men are six per cent less likely to hire a woman for a job that requires "close interpersonal interactions" with male colleagues, such as going travelling.
In the survey conducted in 2019, more than a quarter of men said that they would be hesitant to conduct a one-on-one meeting with a female colleague.
This marked a decrease of 14 per cent from 2018, when 41 per cent of men made the same admission.
Nonetheless, the researchers stated that their findings are telling of the negative attitudes that some men still hold towards women in the workplace.
"I'm not sure we were surprised by the numbers, but we were disappointed," said Rachel Sturm, professor at Wright State University.
"When men say, 'I'm not going to hire you, I'm not going to send you travelling, I'm going to exclude you from outings' – those are steps backward."
The study conducted in 2018 involved interviewing 152 men and 303 women across a wide variety of fields.
The research carried out a year later also involved surveying men and women from a range of professions. However, researchers interviewed different participants for the second study.
For both studies, the participants were asked to state whether they thought a list of 19 behaviours constituted sexual harassment.
These behaviours included commenting on a female inferior's appearance and emailing sexual jokes to a female inferior.
Support free-thinking journalism and attend Independent events
Leanne Atwater, management professor at the University of Houston, said that while the majority of the reaction to the #MeToo movement was "celebratory", the researchers remained dubious.
"We said, 'We aren't sure this is going to go as positively as people think – there may be some fallout,'" Atwater said.
The professor added that it's important to note that people shouldn't assume men do not understand what sexual harassment entails.
"The idea that men don't know their behaviour is bad and that women are making a mountain out of a molehill is largely untrue. If anything, women are more lenient in defining harassment," Atwater stated.
Join our commenting forum
Join thought-provoking conversations, follow other Independent readers and see their replies