More than half of millennial women don't identify as feminist, poll finds
Some feel that the movement has been 'taken over by far left-wing activists'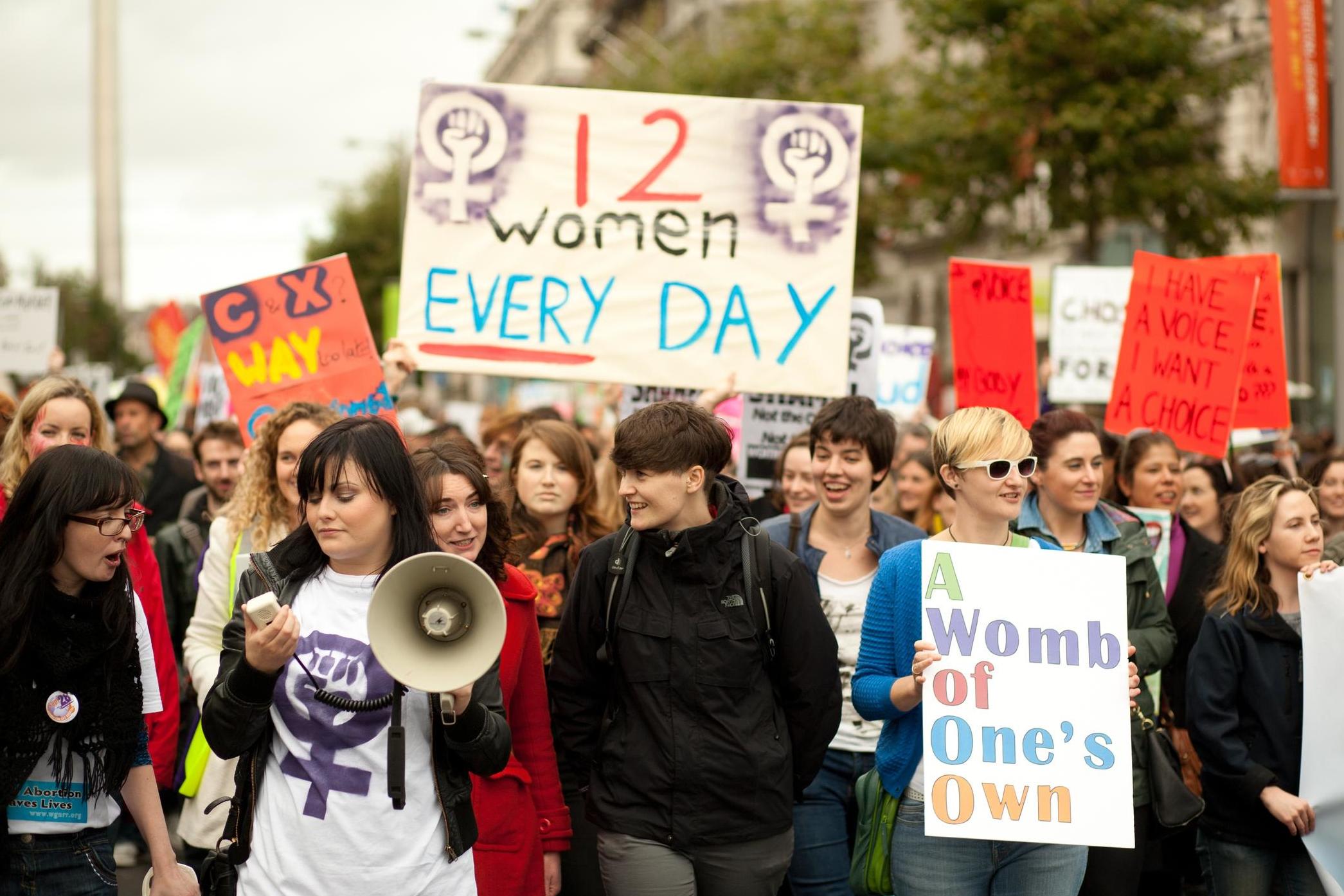 In 2018, the word feminism is so commonplace, we might be forgiven for thinking everyone around us believes in the idea of gender equality.
Since 2012, a resurgence in popularity of the political movement began gaining traction, bringing us to what is now described as fourth-wave feminism, which places issues such as sexual harassment, intersectionality and casual sexism at the forefront.
However, we might think feminism, from its dictionary definition, is a simple concept - the social, political and economic equality of the sexes - but it seems that some people disagree, as a new survey has revealed that a surprisingly high number of millennial women are now boycotting the term altogether.
The survey, carried out by Refinery29 and CBS News, saw 2,093 women asked about their sociopolitical views in a bid to uncover how young women might vote in the impending US midterm elections, which will take place in November.
A staggering 54 per cent of young women in the US responded they they do not consider themselves proponents of the movement for gender equality whereas 46 per cent said they did identify as "feminist".
Despite the high number of women saying they do not call themselves feminists, 53 per cent of respondents said that they felt the Trump administration's policies had mostly hurt women while 70 per cent felt their individual rights and liberties were currently under threat.
The poll also investigated views towards abortion and found that it was a fairly even split in terms of legal advocation, with just 28 per cent of women saying they thought it should be legal in all cases and 25 per cent saying it should be illegal in most cases.
Commenting on the survey results to The Independent, Dr Katherine Twamley, senior lecturer in sociology at University College London, says that while feminism does mean equality, many people may "affiliate the term feminist with 'man-hating'."
Some people, she continues, "typify feminists as 'shouty' and 'aggressive', and do not see themselves nor want to be seen in that way.
"Such stereotypes are part of a concerted backlash against feminism, which has unfortunately taken hold in many people's minds."
This may be the case for 22-year-old Leah, who tells Refinery29 that she feels feminism has been "largely taken over by far-left wing activists" who make it impossible for her to identify with the movement, despite her advocation of gender equality.
She also told the website that she disagrees with what she describes as "the aggressive push for abortion".
Women's March 2018 across the world: in pictures
Show all 35
Leah's views were echoed by a 25-year-old Republican named Stephanie, who told Refinery29 that she doesn't see the need for a feminist movement at all: "Women are doing just fine. I think modern feminists try to create a boogeyman out of what they call the patriarchy and hunt it down, but it's not necessary."
Distancing oneself from the term "feminist" is not uncommon amongst female celebrities either.
Despite Beyoncé and Emma Watson promoting the cause, several celebrities - such as Sarah Jessica Parker, Kelly Clarkson and Katy Perry - have distanced themselves from the term in past interviews, with Madonna and Susan Sarandon expressing a preference towards use of the term "humanist".
However, humanism is a different thing entirely, used to denote a philosophical stance that favours rational human agency over supernatural or divine matters and has nothing whatsoever to do with gender equality.
Join our commenting forum
Join thought-provoking conversations, follow other Independent readers and see their replies