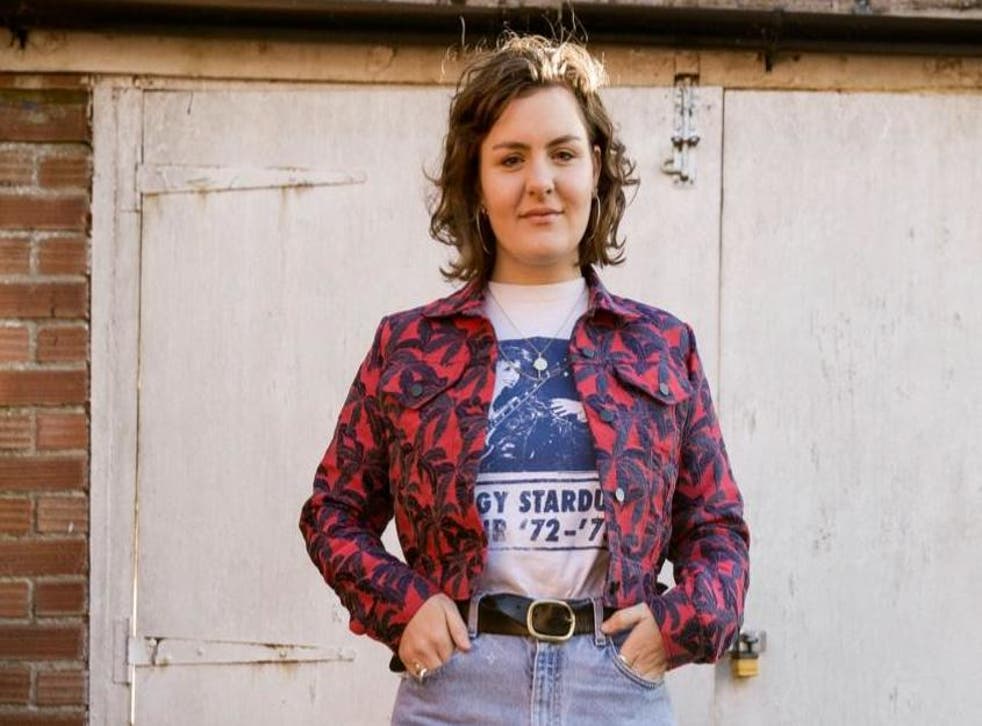 Meet the 21-year-old born without a womb: 'I had to undergo painful treatment in order to have sex'
Mayer-Rokitansky-Küster-Hauser syndrome affects one in 5,000 women
When Tash Bishop was 14, she took some red food colouring from her mum's baking cupboard, poured the entire bottle into a pair of pants and proudly showed it to her friends.
"I don't think anyone's ever bled that much from one period before," the now 21-year-old says, laughing as she recalls how desperate she was for everyone to think she'd started menstruating, even though she hadn't.
In fact, that moment would never come for Bishop – and it was only years later that she would find out why.
Bishop has Mayer-Rokitansky-Küster-Hauser (MRKH) syndrome: a rare disorder that means she was born without a womb or a vagina. MRKH affects one in 5,000 women, but due to a lack of research, the cause is unknown and there are only a handful of doctors in the world who specialise in treating it.
Women with MRKH cannot get pregnant, they won't menstruate and will likely need to undergo special treatment in order to have sex. In most cases, they will have normal female chromosomes and ovaries with eggs, meaning they may be able to procreate with the help of IVF and a surrogate.
Bishop found out she had MRKH when she was 16. "I don't remember much of what happened the day I was diagnosed," she recalls. "Mum told me I cried. I think I just felt like a complete freak."
The activist runs a successful non-profit called The Pants Project, which raises money for infertility charities. Instagram is central to the organisation's success and gives Bishop a platform to promote feminist causes and body positivity, which she does by posting unedited images of herself in her underwear: "I'm slowly learning to love myself again," reads a recent caption.
She launched the initiative shortly after a bout of poor mental health at the age of 19 that forced her to abandon her course at Leeds College of Music.
"A nurse who had been treating me suggested I buy a pair of pants that would make me feel like superwoman. So I did exactly that," she says. "I put on them on the day I lost my virginity, looked at myself in the mirror and thought 'I'm sexy and I'm female and that's okay.' They made me feel like this pain inside me had been repaired somehow."
There are no visible signs that a person has MRKH. This means the majority of patients don't realise they have it until their late teens, when they either try to have sex and realise they can't, or start wondering why their period hasn't started yet.
The food colouring incident was enough to lead Bishop's family and friends to believe there was nothing out of the ordinary. But concerns got the better of her and after two years she finally told the truth. Her mum said she was probably just a late bloomer.
"But it really started to eat away at me," Bishop recalls, adamant there was something deeper going on. "So I went to the GP and said, 'I'm not leaving until you tell me what's wrong.'"
The diagnosis was a long process. It took one MRI scan, one ultrasound – when a doctor told Bishop there was a space where her womb should be – and several gynaecologist appointments to confirm her condition.
"One doctor drew out my reproductive system and told me it looked like there were parts missing. It was all very vague," she remembers.
"Another said 'I've Googled your condition' and turned her computer screen towards me to reveal a Wikipedia page." That was how Bishop received her diagnosis. When the doctor explained what it meant – no periods, no pregnancy and no sex without treatment – she was stunned.
Bishop was referred to Queen Charlotte's and Chelsea Hospital in Hammersmith, London, one of two hospitals in the world that specialises in MRKH (the other is in Boston). It's here that she underwent one of the most physically and psychologically draining aspects of her condition: the treatment needed in order to have sex.
"Because a woman with MRKH is born with just a third of what would constitute a 'normal' vagina, in medical terms they don't have one," says Gillian Rose, consultant gynaecologist at Queen Charlotte's. But the vagina is a muscle that can be stretched, either through surgery or a treatment called vaginal dilation. "Once a woman undergoes either one or both of these, she should be able to enjoy comfortable sex," Rose adds.
Bishop had both, and the process took its toll: "With dilation, you're given this horrible rock solid piece of heavy plastic that you have to push inside of you. It's basically like a medical dildo." The then-18-year-old had just left school and spent the summer dilating, which involved lying down in bed with the piece of plastic inside of her for two hours every morning, every lunchtime and every evening for three months.
"It was f***ing painful," she remembers, explaining how she would be given a larger instrument every few weeks in order to progress the stretching. "It just made me feel so dirty, like I was having to hurt myself in order to have sex."
Bishop was then and still is in a stable relationship, something doctors recommend to women before they undergo dilation, the idea being that regular intercourse will prevent the vaginal muscle from shrinking back to its original size. "I've had sex with my boyfriend and burst into tears midway through," she says. "It can feel like this isn't something my body is meant to experience" But that isn't always the case. "When it's happening regularly, sex can be great because there's no pain," she adds. "Then, I can have an orgasm just like anyone else."
Bishop doesn't hold back on details when discussing MRKH, but that is intentional. "My parents tell me I'm an over-sharer, but all I want to do is make other women, whether they have MRKH or something else that has rendered them infertile, feel like their condition isn't this silenced stigma."
There is no "cure" for MRKH, but Bishop is hopeful she will overcome one of the biggest difficulties imposed by her condition.
"I really want kids," Bishops says, "but I'm not in any rush. I want to keep raising money for infertility charities and growing The Pants Project. I'm also in the process of pitching a documentary about how infertility affects women around the world, which is something I'm deeply passionate about. Despite living in a generation where feminism is such a core belief, these issues still carry a huge taboo. I just want to give these women a voice."
Join our new commenting forum
Join thought-provoking conversations, follow other Independent readers and see their replies