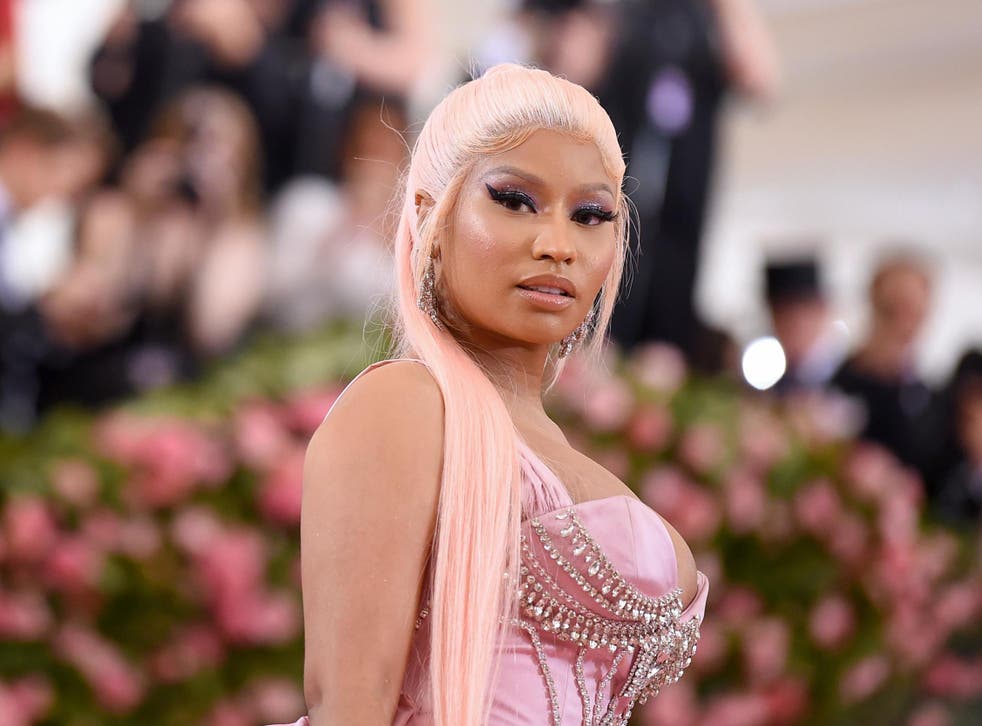 Nicki Minaj says she was 'so afraid to speak' in toxic relationship
'I could maybe say one wrong thing that would get me hit'
Nicki Minaj has opened up about being in a "toxic relationship" and offered advice to women in similar situations.
On Sunday, the "Starships" rapper wrote a series of tweets in which she recalled feeling "afraid to speak" to a former partner who beat her.
"I never knew when that person would be in a particular mood and I could maybe say one wrong thing that would get me hit," Minaj wrote.
"I rly used to think love had to hurt [sic]," she added before explaining that the acrimonious relationship between her parents led her to believe that constantly fighting and arguing with your partner was "normal behaviour".
"It's not easy to leave," she continued. "Especially in the world of IG where all ppl want to do is post relationship goal pics for clout & attention [sic]," Minaj continued. "A man should make you feel safe, not afraid."
#MeToo movement – In pictures

Show all 24
The 36-year-old went on to list five things that a "man who loves you" will not do, such as not humiliating you on social media, cheating on you, hiding his whereabouts or beating you.
Minaj explained that while she is finally in a place where she feels "safe, appreciated and unconditionally loved", she had to learn how to love herself first.
"If you wouldn't let a man treat your mother, your sister or best friend like that b/c you LOVE them, then you wouldn't let a man treat YOU like that b/c you love YOU," she said.
"This isn't about judging. We judge too much. Lift them up."
Minaj's tweets have garnered hundreds of thousands of retweets and comments, with fans praising the artist for sharing her experience and for being so supportive of women in abusive relationships.
"Wow. I hadn't thought of it like that before. I love this advice," wrote one person.
"I'm so thankful that I got out of two toxic relationships that had each of these things in them," added another. "I'm now in a healthier relationship and I've never felt more blessed and happy. Know your worth... NEVER settle for less."
Join our new commenting forum
Join thought-provoking conversations, follow other Independent readers and see their replies