Nicole Kidman admits she loves carrying pet cats in a backpack and used to eat ants
Actor admits she's eaten Witchetty grubs, worms and insects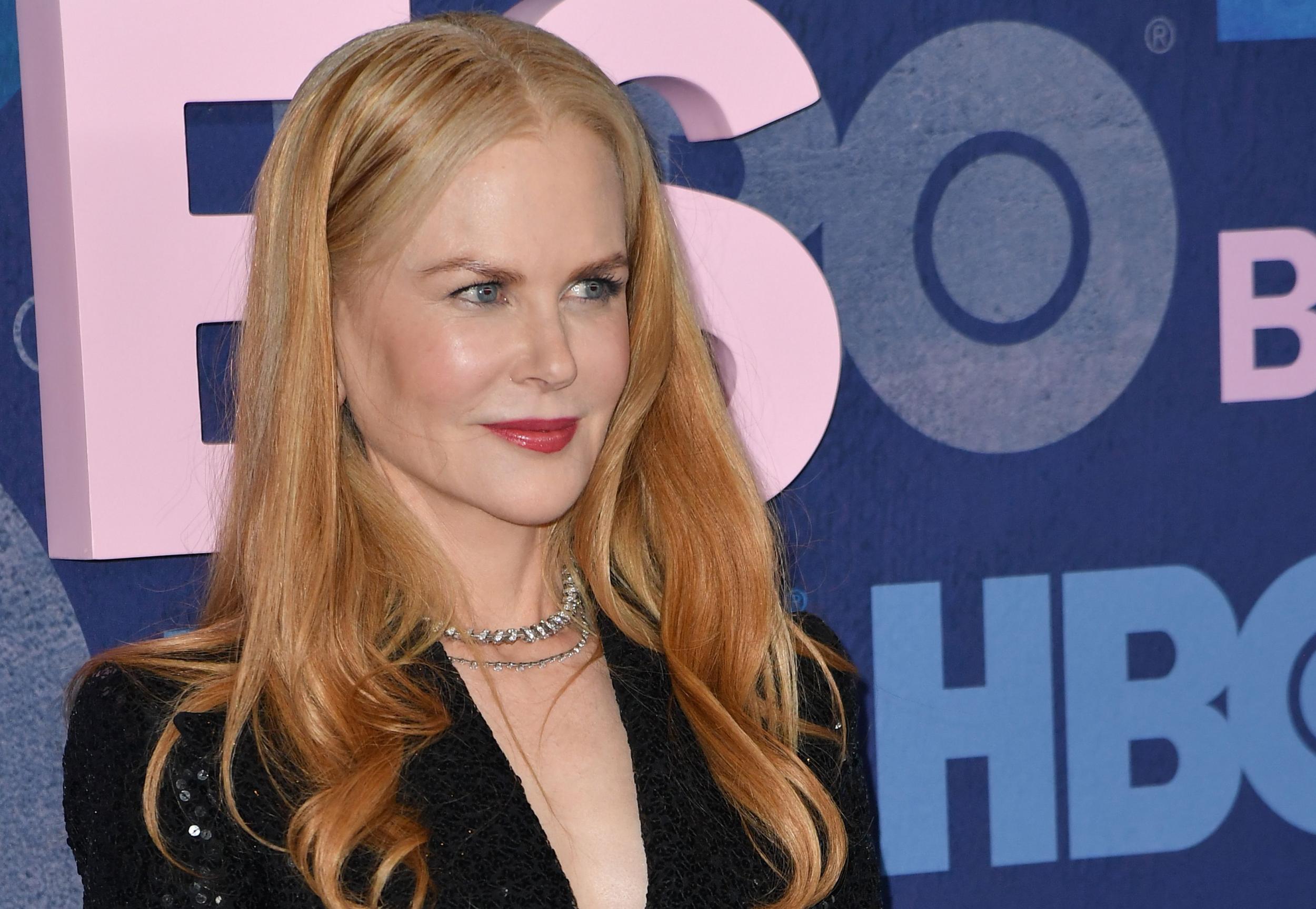 Nicole Kidman has revealed she regularly takes her cats out for hikes in a backpack and used to eat ants despite disliking their taste.
The 51-year-old actor has professed her love of animals for several years and currently owns several alpacas, chickens and fish.
However, it's the Big Little Lies actor's cats with husband Keith Urban that are her pride and joy.
"Alpacas, 10 fish and two cats called Ginger and Snow… I really am a cat person," Kidman said of her pets in a new interview with You magazine.
The Oscar winner also opened up about her love of carrying her cats in a backpack during walks.
First look at Big Little Lies season 2
Show all 4
Kidman told the publication: "I've just got one of those carriers. Have you seen those? Those backpacks that you can put them in?
"A cat carrier that's a backpack and it has a window that they can peek out of and it's got air and everything and they love it."
The actor described the backpacks as "really cute", adding that her cats "can't wait to get in" them.
Daniel Cummings, Cats Protection's behaviour manager, said of Kidman's decision to use the backpack: "We don't advise people taking their cats out unless absolutely necessary as they are very territorial and crave freedom of movement."
Cummings added that putting felines in a backpack with a window means they have little opportunity to hide "which is what they would want to do in situations where they are scared".
"It's unlikely that an experience like this will be beneficial for most cats," the expert added.
Kidman isn't the only celebrity to have a penchant for cats, with singers Taylor Swift, Macklemore, and Ed Sheeran having set up Instagram accounts for their felines.
Despite her love of animals, Kidman revealed that she has also been known to eat ants but doesn't like the taste of them.
Describing the taste of ants she told the publication: "Just sort of off. Just acidic-y. Kind of weird. And I'll eat anything. I've eaten almost anything. Witchetty grubs, worms and insects…"
Kidman has previously spoken about her love of snakes and how she would love to extend her collection of exotic animals on the farm she shares with Urban in Nashville, Tennessee.
"I want to get some more weird animals eventually, I'd love to get snakes, I love them," the Moulin Rouge star told US talk show host Conan O'Brien in 2010.
Support free-thinking journalism and attend Independent events
Kidman's proclaimed adoration for cats comes almost a month after government officials in her native Australia announced they were reviewing cat and dog legislation after a rise in complaints about stray animals.
Proposed changes to the Cat Act 2011 could see felines forced to stay indoors permanently or given curfews that limit them from going outdoors between sunrise and sunset in Perth.
Join our commenting forum
Join thought-provoking conversations, follow other Independent readers and see their replies