Paula Radcliffe discusses trans athletes being allowed to compete in women's sport
Paula Radcliffe weighs into row on trans athletes being allowed to compete in women's sport
'There are facts that clearly point to the advantages that testosterone give in terms of performance,' the long-distance runner says
Paula Radcliffe has weighed in on the debate of whether transgender athletes should be allowed to compete in women's sport, saying that "different levels of transgender" must be considered in the discussion.
On Tuesday 5 March, the long-distance runner told BBC Radio 4 that in her opinion, athletes who were born male have "certain advantages that women will not ever get", in terms of physical traits such as their height and strength.
Radcliffe, who's held the record for the fastest marathon run by a woman since 2003, also stated that she thinks it's important to distinguish between athletes who are transgender and those who have disorders of sex development (DSD).
"First of all you have to explain that it's part of a much bigger issue, and there are more elements around that, so there is a difference between transgender and DSD," the athlete said.
"There is also the different levels of transgender, so whether they're fully transitioned, or whether they are taking hormone suppressants or not."
Rio 2016 Olympics - in pictures

Show all 74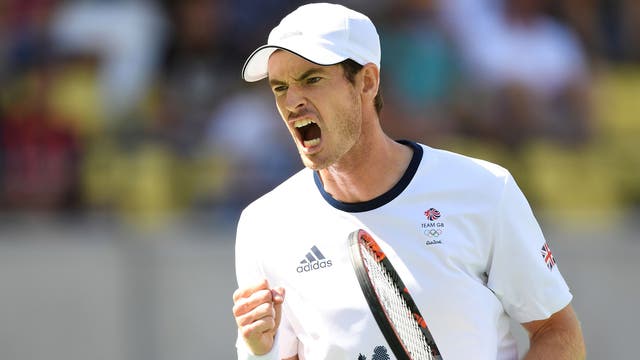 In 2018, cyclist Dr Rachel McKinnon became the first trans athlete to win a track world title at the Masters Track World Championship in California.
The Radio 4 host referenced Dr McKinnon, telling Radcliffe that the cyclist believes there's no evidence of trans athletes having an unfair advantage.
"She is arguing that from her own point of self interest and as far as I'm aware the facts that she talks about are not facts," Radcliffe responded.
"There are facts that clearly point to the advantages that testosterone give in terms of performance, and I'm not aware that she has actually undergone transition or is taking the hormone suppressants."
In 2018, the International Association of Athletics Federations (IAAF) introduced a rule which requires female athletes who have naturally high testosterone levels to take hormonal suppressants to reduce them.
The rule has been challenged by South African runner and Olympic 800m champion Caster Semenya, who has a rare condition called hyperandrogenism, which causes her to have higher than average testosterone levels.
"I just want to run naturally, the way I was born. It is not fair that I am told I must change. It is not fair that people question who I am," Semenya recently said.
While Radcliffe believes the introduction of the rule is a "step towards making it fair" for women competing against trans athletes, she still thinks trans athletes could be at an advantage due to higher testosterone levels.
"You have to start looking at the advantages that athletes who transition, after they've gone through male puberty, have over other female athletes and what can be done to level that playing field, which is when they're bringing in the hormones, so to suppress the levels of testosterone," she said.
"Even if [the testosterone levels] are down at five, [they] are still significantly higher than those in the normal range for female athletes."
Radcliffe added that trans athletes "make a choice" when deciding whether or not they wish to continue competing and comply with the rules of women's sport.
Support free-thinking journalism and attend Independent events
Former British swimmer Sharron Davies recently said that she doesn't believe trans athletes should be allowed to compete in women's sport.
On Friday 1 March, the former Olympic athlete tweeted that she has "nothing against anyone who wishes to be transgender", but believes that in order to "protect" women's sport, "those with a male sex advantage should not be able to compete".
Davies expanded on her comments today, tweeting that it's "time to bring out the proper science" in order to "protect female sport".
Earlier this week, former professional tennis player Martina Navratilova apologised for recently using the term "cheat" when discussing whether trans athletes should be allowed to compete in women's sport.
Join our new commenting forum
Join thought-provoking conversations, follow other Independent readers and see their replies