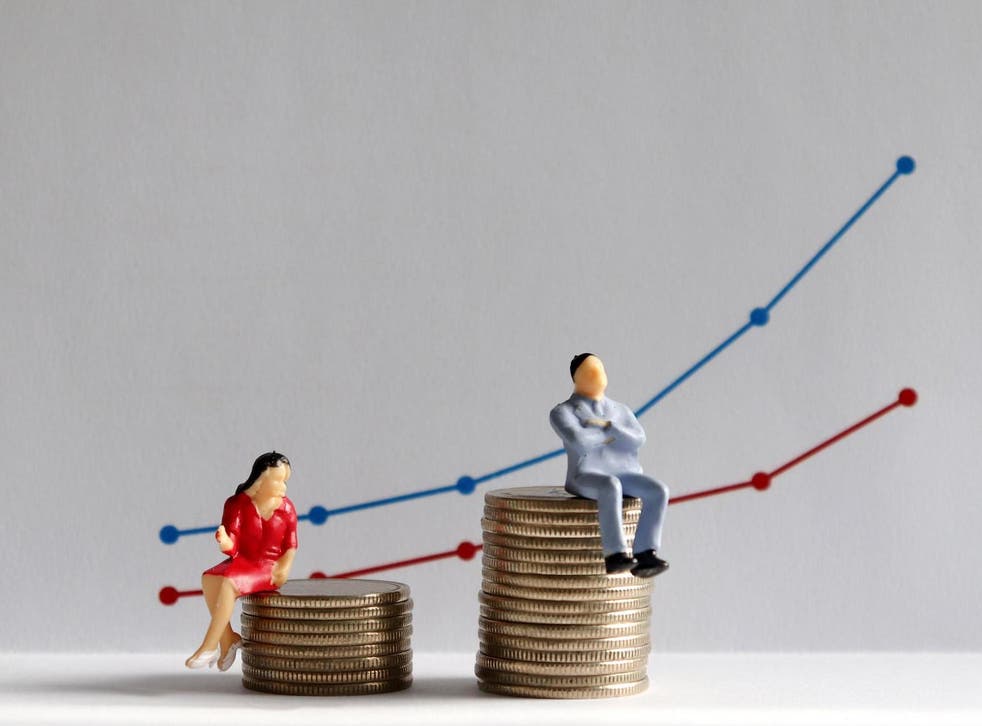 Men more likely to ask for – and receive – pay rise, report suggests
'It's concerning to see that women are still holding back from negotiations in the workplace'
While campaigners continue to fight against the widening gender pay gap and increasing rates of unequal pay, a new survey of 1,200 workers has found that men are more likely than women to ask for a pay rise.
Two out of three men polled by employment website CV-Library said they would be comfortable asking their employer for higher pay compared with just two in five women, who were found to be more concerned about negotiating working hours than salary.
More than half of the women surveyed (55.1 per cent) said they'd never negotiated their salary, compared to one in four men (40 per cent) who had.
When both genders ask for more money, men are more likely to receive a higher pay rise compared with women, the survey also found.
"In this day and age, it's concerning to see that women are still holding back from negotiations in the workplace," said Lee Biggins, chief executive of CV-Library​. "Whether it's salary, working hours or their job title, it's important to be direct with your employer about your needs."
Women's march 2019 – global protest in pictures

Show all 30
Biggins added that communicating your needs with your employer, whether that be hours or pay, should not be a "scary" prospect.
"They're paying you to do a job well and will want to know that you're fully equipped to do so," he said. "Set aside some time and schedule in an appointment to put your stakes in the ground. After all, if you don't ask, you don't get."
Since 2017, companies with more than 250 employees have been required to report their gender pay gap, revealing the percentage difference between the average hourly earnings for men and women, which currently stands at 8.6 per cent among full-time employees and 17.9 per cent among all employees, including those who work part-time.
The latest data reveals that men are typically paid significantly more than women in most UK businesses, prompting MP Rachel Reeves, chair of the Business, Energy and Industrial Strategy Committee, to say there is a "long way to go" if we are to tackle the gender pay gap.
You can read more about the gender pay gap here.
Register for free to continue reading
Registration is a free and easy way to support our truly independent journalism
By registering, you will also enjoy limited access to Premium articles, exclusive newsletters, commenting, and virtual events with our leading journalists
Already have an account? sign in
Register for free to continue reading
Registration is a free and easy way to support our truly independent journalism
By registering, you will also enjoy limited access to Premium articles, exclusive newsletters, commenting, and virtual events with our leading journalists
Already have an account? sign in
Join our new commenting forum
Join thought-provoking conversations, follow other Independent readers and see their replies