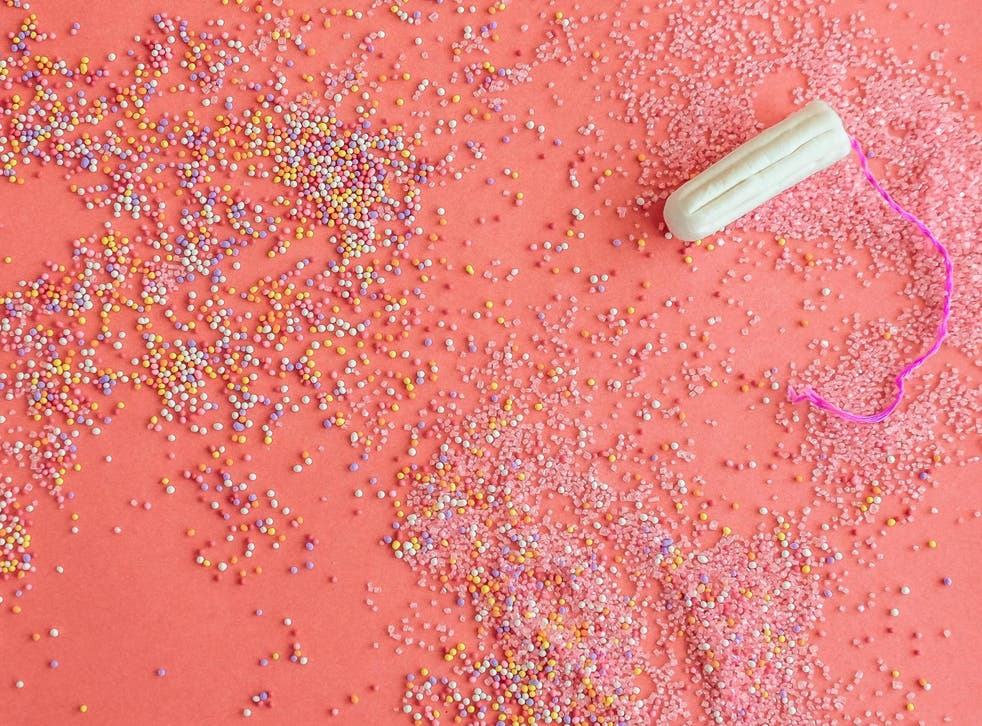 Female workers at shop in Japan asked to wear badges if on their period to combat stigma
'Not all customers will react positively,' says store manager
Olivia Petter
Monday 25 November 2019 15:16 Comments
Female staff members at a new shop in Osaka, Japan are being encouraged to wear badges to indicate when they're on their period to tackle the stigma surrounding menstruation in the country.
Women working at the Michi Kake store, which sells an array of female sexual and menstrual health products, do not have to take part in the scheme, but those that do will pin one of the "period badges" next to their regular name tags.
According to WWD Japan, the badges feature a cartoon character named Seiri-chan that is known as a symbol for the menstrual cycle in Japan.
The store itself is divided into four categories to provide products that correspond to different stages of the menstrual cycle as identified by period prediction app Luna Luna, which co-launched the store.
There is the blue period section, where products will be stocked for women who are currently on their period, the glittering period (after your period), the turbulence period (when you are feeling irritable) and the gloomy period (right before your period).
How women around the world manage their periods

Show all 26
Store manager Takahiro Imazu told WWD: "In Japan, there is a tendency for women's sexuality and periods to be subjects 'not to be mentioned.'
"Not all customers will react positively to [this shop], but the fem tech boom is growing, and the values of young people are changing with it.
"I might be going a little far in saying this, but I am excited for it to become a shop for solutions for women's sensitive needs, and to be an asset to the marketplace."
Register for free to continue reading
Registration is a free and easy way to support our truly independent journalism
By registering, you will also enjoy limited access to Premium articles, exclusive newsletters, commenting, and virtual events with our leading journalists
Already have an account? sign in
Join our new commenting forum
Join thought-provoking conversations, follow other Independent readers and see their replies