Lifestyle features
Rough sex defence: What will a change in the law mean?
On 6 July MPs voted in favour of including a provision against the rough sex defence. But what does it mean? Sophie Gallagher asks campaigners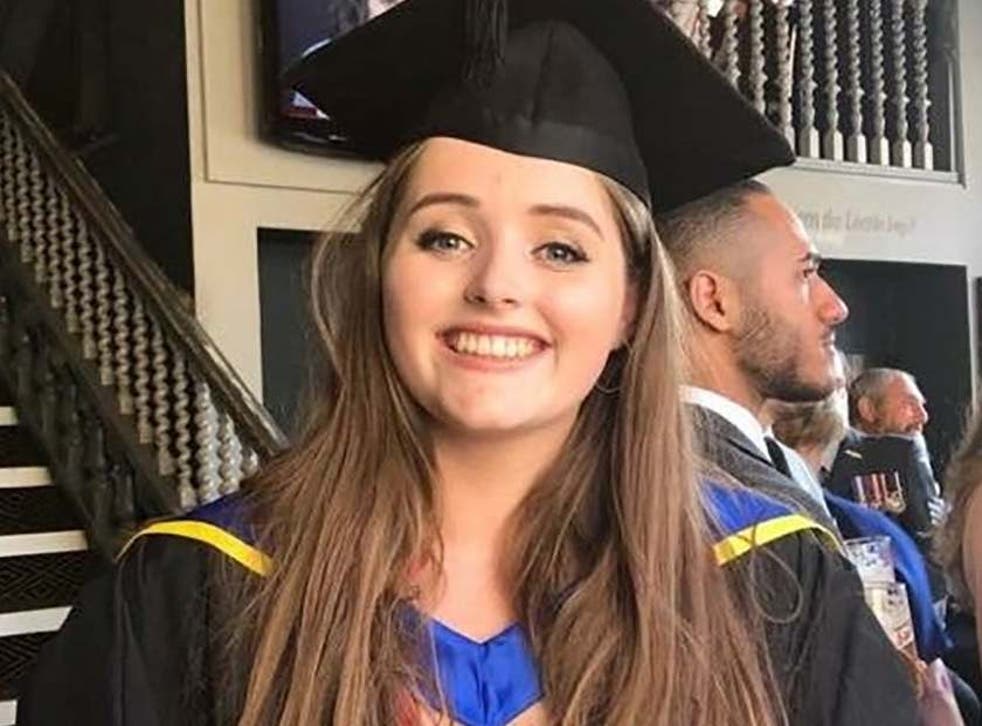 The new domestic abuse bill, which was postponed at the end of 2019 when Boris Johnson prorogued parliament, will now include provisions against the "rough sex" defence.
On Monday 6 July MPs voted in favour of the bill in the Commons - the bill now rules out "consent for sexual gratification" as a defence for causing serious harm to a person.
This was the final stage of the bill, which covers England and Wales, but it now needs to be debated in the House of Lords, where it is widely expected to pass.
But what is the "rough sex" defence, how is it used and what would a change in the law mean for perpetrators, victims and legislators?
What is the rough sex defence?
The so-called "rough sex" defence (otherwise known as the "50 shades of grey" defence) was increasingly used in UK courts in cases of sexual violence – that either end in murder or serious harm – to explain why the violence occurred.
It was highlighted in the high profile trial of the killer of British backpacker Grace Millane in New Zealand when his defence argued that Millane had died accidentally in a "sex game gone wrong" after she had pursued BDSM-style sex.
Her killer was eventually sentenced to life in prison but Louise Perry, who co-runs We Can't Consent To This, a group that raises awareness of the "rough sex" defence, with founder Fiona McKenzie, says often it results in reduced sentencing.
Perry tells The Independent that the "rough sex" defence is similar to the "nagging and shagging defence" when juries are persuaded that male perpetrators were justified in their violence because of their female partner's behaviour, such as decreased frequency of sex or nagging.
"This is not officially a defence in law, but juries are sympathetic towards it, they can relate. It creates a sense of diminished responsibility," she explains. "When people hear 'rough sex' they think of BDSM: maybe some Ann Summers fluffy handcuffs and they feel they can relate, but this is not that at all. We're seeing examples of horrific internal injuries in these cases. But it helps the perpetrators to frame it like this."
Another example of this type of defence is the 'big penis' defence, which was successfully used by a Florida man in 2017 to get off a second-degree murder charge after his girlfriend died during oral sex.
Is this a new problem?
The earliest UK example of "rough sex" being used as a defence in a murder trial was in the 1972 trial of Carole Califano's killer. Califano had been trying to leave her abusive partner. Using the defence meant his sentence was downgraded from murder to manslaughter at trial.
So although this isn't a new problem, Perry and McKenzie say usage is on the rise. McKenzie established We Can't Consent To This in 2018 after becoming increasingly distressed at its increased use, particularly in the Natalie Connolly case in December 2018.
Connolly was killed by her partner at their home in Worcestershire in 2016. She died of vaginal arterial bleeding and suffered 40 separate injuries including serious internal trauma, a fractured eye socket, and facial wounds. Her partner claimed it was a result of sex games "gone wrong", was found guilty of manslaughter and sentenced to three years and eight months in prison.
McKenzie was so angered by the verdict that she started keeping a catalogue of all the examples she could find where the "rough sex" defence was used. Today the list numbers over 60 women from the UK whose killers have made this defence. The vast majority have been killed in the UK, though a few (such as Grace Millane) died overseas.
The total number worldwide is much larger, says Perry, and they are in the process of working with other women outside the UK to collect this data. In the last five years, 18 women and girls have been killed in claimed consensual violent sexual activity. The most recent being Anna Florence Reed in April 2019.
"Killers are becoming increasingly aware of this [defence] – lawyers aren't meant to propose it but people are aware of it, and its potential success," says Perry. "Men have always murdered women, this is just a new way of getting rid of them."
Why is this increasing now?
Perry says there is no definitive reason behind the rise but that more liberal attitudes towards violence in the bedroom have to be taken into account.
Women's March 2020: in photos

Show all 19
A BBC study in 2019 found more than a third of UK women under the age of 40 have experienced unwanted slapping, choking or gagging during consensual sex. Of the women who experienced these acts, 20 per cent said they had been left upset or frightened.
"We can't really ignore the porn factor," says Perry, "It's there at a click of a button and can be accessed at such a young age. And the algorithms push you into a rabbit hole of more and more extreme stuff."
She says it's not just porn sites that are problematic either – citing mainstream social media platforms where sexual images can be found.
In four of the most recent killings recorded by We Can't Consent To This, the men viewed 'extreme porn' featuring violence including strangulation and killing of women before or after the killing of the women.
How will the government change the law?
In theory, the "rough sex" defence shouldn't work for defendants in England and Wales; for almost 30 years case law since the 1993 R v. Brown test case, which dictated that you cannot "consent" in a meaningful sense to having serious violence or death inflicted upon you.
Anything more than "transient or trifling" injuries were deemed not able to be consented to.
"This has been the case on paper for nearly 30 years," says Perry. "But in practice giving a claim of 'sex games gone wrong' gives too good a chance of lesser charge, a lighter sentence or death or assault not being investigated as a crime at all."
The proposed changes will close the loophole that allows this defence to persist - mirroring suggestions made by MPs Harriet Harman and Mark Garnier.
Both politicians proposed to move the case law of R v. Brown into statute and to introduce a Director of Public Prosecutions review when prosecutors are proposing to charge a lesser crime, like manslaughter, in a domestic homicide.
There has also been a campaign to make "non-fatal strangulation" a punishable crime, as often it is only charged as common assault, despite being a known high-risk indicator in domestic abuse cases leading to homicide.
These additions to the law will make it more likely that consent cases are successfully prosecuted in England and Wales.
We Can't Consent To This also want strangulation to be recognised as a "serious assault" under the proposed changes.
Register for free to continue reading
Registration is a free and easy way to support our truly independent journalism
By registering, you will also enjoy limited access to Premium articles, exclusive newsletters, commenting, and virtual events with our leading journalists
Already have an account? sign in
Register for free to continue reading
Registration is a free and easy way to support our truly independent journalism
By registering, you will also enjoy limited access to Premium articles, exclusive newsletters, commenting, and virtual events with our leading journalists
Already have an account? sign in
Join our new commenting forum
Join thought-provoking conversations, follow other Independent readers and see their replies