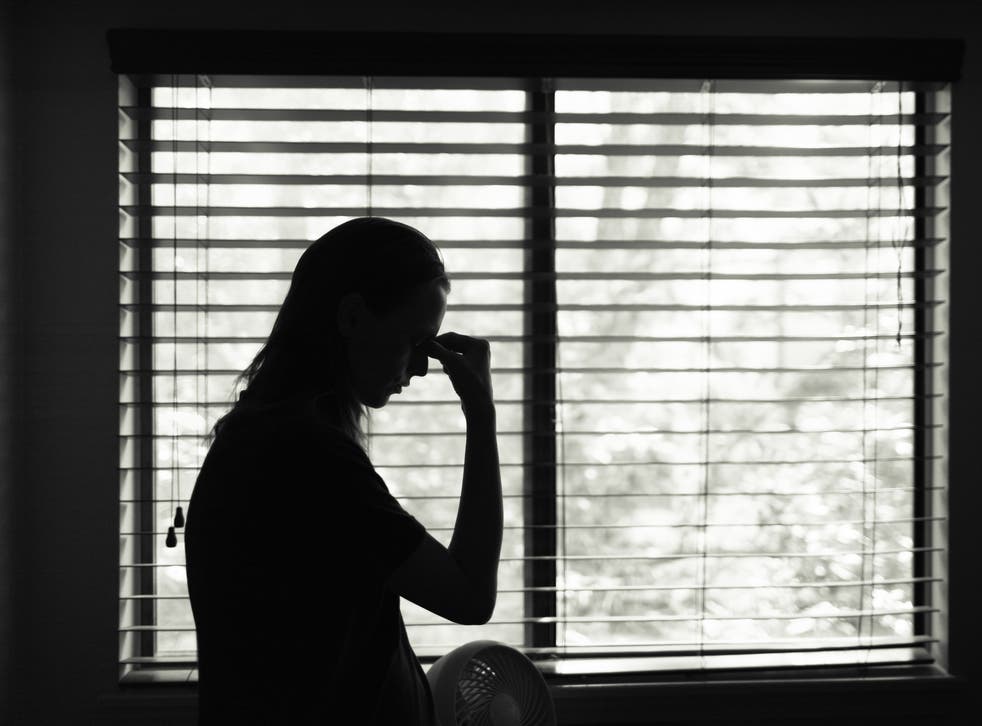 Royal Mail partners with crisis charity to create 'online safe spaces' portal for domestic abuse victims
The 'Online Safe Spaces' portal will provide a 'vital lifeline to victims of domestic abuse', head of crisis charity Hestia states
Royal Mail Group has helped to develop an online portal for victims of domestic abuse in partnership with crisis charity Hestia.
In July, it was reported that domestic abuse calls to police during lockdown had increased by 11 per cent compared to the same period in 2019, predominantly due to third parties such as neighbours and family members making the reports.
In the same month, charity Refuge, which manages the National Domestic Abuse Helpline, stated that it had received more than 40,000 calls since lockdown began in March.
"Online Safe Spaces" is a digital portal that has been created for corporate websites by the Royal Mail and Hestia.
The tool, which can be installed on internal and external company websites, provides support for people who have suffered domestic abuse or who are at risk by providing them with information including the contact information for national helplines, details of local support groups and advice on when to dial 999.
When a user clicks on the portal, it opens in a separate pop-up window.
The portal has been designed with a quick exit button and cannot be detected in internet history, in an effort to protect those who use it, the Royal Mail Group states.
It will be made available across the internal and external websites across the Royal Mail Group from Wednesday, including the websites for the Royal Mail and Parcelforce, with any corporate organisation able to install the tool for free on their respective sites.
The tool was produced in collaboration with Hestia's "UK Says No More" campaign, a nationwide initiative that aims to raise awareness of domestic violence and sexual assault.
Earlier this year, Hestia set up safe spaces in pharmacies at retailers including Boots, Superdrug and Morrisons so that people who had experienced domestic abuse could safely contact organisations for help during lockdown.
The new "Online Safe Spaces" portal was developed by Charlie Ryan, senior legal adviser for the Royal Mail, as part of the Financial Times' "Innovative Lawyers – Global Legal Hackathan Challenge".
Those who took part in the challenge were tasked with coming up with solutions to problems members of the public have faced throughout the coronavirus pandemic.
Sally Ashford, chief HR officer at Royal Mail Group, said that the firm hopes people will be able to use the domestic abuse support portal "discreetly if required without placing themselves at further risk".
"By placing the link on high traffic websites like Royal Mail and Parcelforce Worldwide, we hope that victims will be able to use the service discreetly if required without placing themselves at further risk," Ms Ashford said.
"We are encouraging all our partners to install the portal on their sites too. We hope that the portal will inspire affected individuals to feel confident enough to seek help."
Lyndsey Dearlove, head of the UK Says No More campaign at Hestia, said that "lockdown restrictions due to Covid-19 have provided an opportunity for businesses to step up their response to domestic abuse for their staff and customers through digital platforms".
"With the launch of Online Safe Spaces, we are delighted to work with Royal Mail to provide the first online safe space to provide a vital lifeline to victims of domestic abuse," Ms Dearlove said.
Anyone who requires help or support can contact the National Domestic Abuse Helpline which is open 24/7 365 days per year on 0808 2000 247 or via their website https://www.nationaldahelpline.org.uk/
Register for free to continue reading
Registration is a free and easy way to support our truly independent journalism
By registering, you will also enjoy limited access to Premium articles, exclusive newsletters, commenting, and virtual events with our leading journalists
Already have an account? sign in
Register for free to continue reading
Registration is a free and easy way to support our truly independent journalism
By registering, you will also enjoy limited access to Premium articles, exclusive newsletters, commenting, and virtual events with our leading journalists
Already have an account? sign in
Join our new commenting forum
Join thought-provoking conversations, follow other Independent readers and see their replies