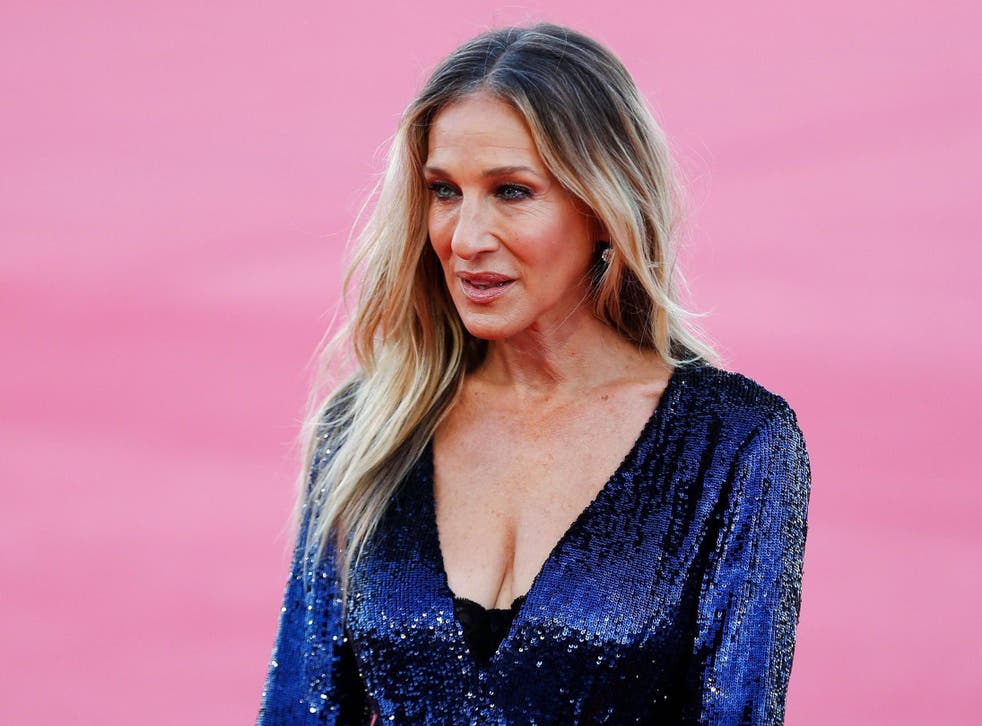 Sarah Jessica Parker says she reported 'big movie star' for 'inappropriate behaviour' on set
'I don't know why I either wasn't courageous or more destroyed by some of the things that I was privy to'
Sarah Jessica Parker has revealed she reported a "big movie star" for "behaving inappropriately" with her early in her career.
The Sex and the City star did not specify what project she was working on at the time.
Speaking on NPR's Fresh Air radio programme, Parker recalled how in the months after MeToo became a global conversation, she began "recognising countless experiences of men behaving poorly, inappropriately" throughout her working life.
Parker explained how she would "push it away" at the time and brush the behaviour off so she could continue working.
"To be honest, I don't know why I either wasn't courageous or more destroyed by some of the things that I was privy to, that I was on the receiving end of," she said.
#MeToo movement – In pictures

Show all 24
Parker explained there was only one occasion when she did end up taking action against someone "who was behaving, not only inappropriately, but perhaps even I would say, they weren't living up to contractual obligations as well".
The actor went on to explain how she reported this man to her agent because she could "no longer able to convey how uncomfortable this was making [her], how inappropriate it was."
Parker did not reveal further details about the man in question or his actions. After she made the revelation, Fresh Air host Terry Gross said: "It's hard when you're young and especially if it's somebody who is in a position of authority," to which Parker concurred: "That's right."
Within hours of telling her agent, Parker said "everything had changed". She remembered how her agent had told this man that if his behaviour continued, Parker would be put on a plane out of the city where they were shooting and would not return.
When asked how her working life was on that particular project afterward, Parker explained that it wasn't "perfectly pleasant".
"But I didn't have to be coy any longer and I didn't have to dread a potential conversation," she added.
"I didn't have to listen to jokes about me or my figure or what people thought they could talk me into doing. All these men. All these men. That stopped. The nature of the person who I felt was really the instigator, this was a grown man, a very big movie star and you know he was baked, meaning his personality, it was cooked. He was a formed person and that wasn't going to change."
"But I felt certainly better and safer, like I could finish what I had agreed to do."
The 53-year-old's comments come a few months after she revealed she'd "had her share" of sexual harassment in Hollywood.
Parker told iNews: "I've had nothing happen that can compare with some of the most harrowing stories that we've all heard, but I've certainly had to try to figure out how to stand up for myself or at least try to feel comfortable… be heard to the degree that I can do my work."
Register for free to continue reading
Registration is a free and easy way to support our truly independent journalism
By registering, you will also enjoy limited access to Premium articles, exclusive newsletters, commenting, and virtual events with our leading journalists
Already have an account? sign in
Register for free to continue reading
Registration is a free and easy way to support our truly independent journalism
By registering, you will also enjoy limited access to Premium articles, exclusive newsletters, commenting, and virtual events with our leading journalists
Already have an account? sign in