Two thirds of young women have experienced unwanted sexual attention in public, finds survey
More than a third were wearing their school uniform when it happened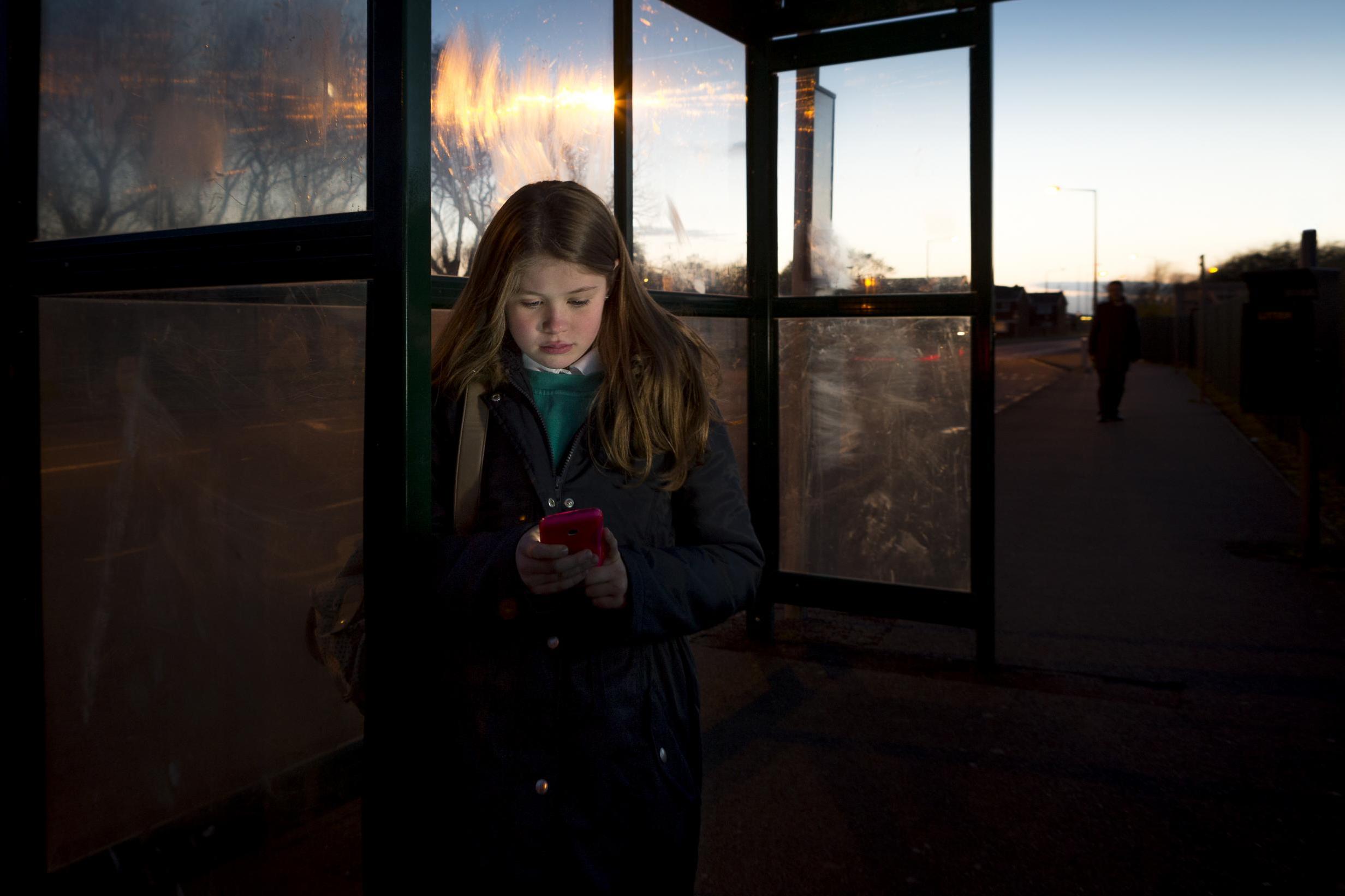 Two thirds of young women and girls have experienced unwanted sexual attention or harassment in a public place, such as a bus stop, park or on the street, according to a new survey by Plan International UK.
And 35 per cent of those who had experienced harassment said it had happened while they were wearing school uniform. As a result many said they do not feel safe in public places alone.
Of those questioned 60 per cent felt that males are better treated than females in the UK and 57 per cent said they'd been in a situation where they felt they would have been treated more preferably if they were a boy.
Plan International UK questioned more than 1,000 girls and young women aged 14 to 21 and found many felt "fed up and frustrated" and did not feel heard in public life.
They also reported being bullied for identifying as a "feminist".
Canon Photography Project Highlights Sexual Harassment
Show all 13
The report, titled State of Girl's Rights, found girls had been "worryingly put off politics" by the abuse received by female MPs, leaving them feeling like their views are not being heard.
The charity say that adults responsible for public areas such as drivers of public transport or security guards in shops should be playing a more active role in responding to harassment.
The problem is also happening in schools where girls experience a "shockingly" high rate of sexual harassment including inappropriate images sent to their phones by classmates.
More than a third of girls have been sexually harassed at school compared to six per cent of their male peers.
Rose Caldwell, chief executive of Plan International UK, said the report should serve as a "wake-up call", adding: "We simply cannot continue ignoring the fact that girls still feel excluded, marginalised and overlooked.
"If adolescent girls are feeling under-valued, unheard and under-represented in public life, we as a society are letting them down. This simply cannot continue."
The survey also looked at places in the UK where it is best and worst to be a girl in 2020 based on educational attainment, child poverty, teenage pregnancy rates, unemployment and life expectancy.
Blackpool was found to be the worst place to be a girl and Orkney in Scotland was the best place.
Caldwell said: "Girls are told they can succeed, but they face a threat to their safety in public, online and in schools. They are told gender equality has been achieved, and yet they do not feel represented or heard by those in power."
The study found girls' bodies are also scrutinised and stigmatised, and a cultural pressure to look a certain way remains a key source of anxiety.
Join our commenting forum
Join thought-provoking conversations, follow other Independent readers and see their replies