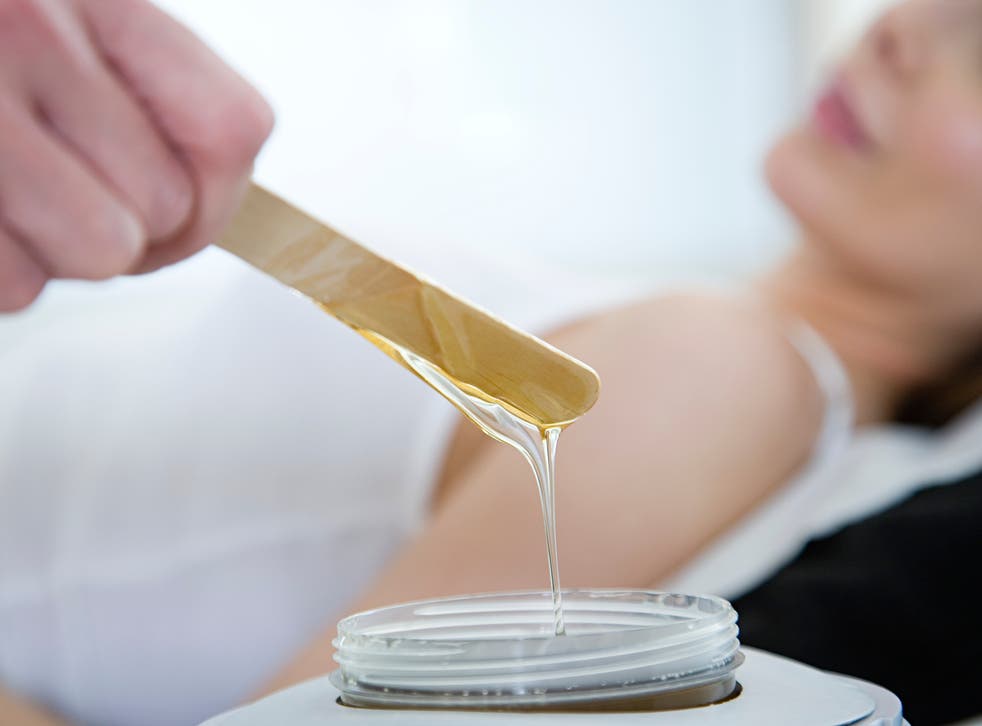 'Live Saving Wax' campaign launched in beauty salons to raise awareness of cervical cancer screenings
'Just one conversation is all it could take to remind or encourage someone to go for their screening when invited'
A new campaign has been launched in hundreds of beauty salons across England to encourage more women to have cervical cancer screenings.
In January, a survey released by charity Jo's Cervical Cancer Trust revealed that many young women are being put off from having cervical cancer screenings, formerly known as smear tests, with eight out of 10 who have delayed or failed to attend a test doing so out of embarrassment.
While cervical screening attendance is currently at a 20-year low, the number of women choosing to undergo intimate waxing treatments is on the rise, online beauty marketplace Treatwell states.
In order to combat the declining number of women having smear tests, Public Health England (PHE) has partnered with Treatwell to launch the "Life Saving Wax" initiative.
Starting on Thursday, more than 500 Treatwell partner salons across the country will place posters and information leaflets about cervical screenings in their salons.
Beauty therapists in the salons will also be encouraged to talk with customers about cervical screenings, and provide guidance on where they can find more information, advice and support.
According to a study carried out by Treatwell of 1,006 women aged between 25 and 34, almost half (47 per cent) of those surveyed said that they feel comfortable speaking with beauty therapists about personal topics.
Furthermore, three quarters stated that they would listen to their beauty therapist's advice.
Professor Anne Mackie, director of Screening Programmes at PHE, says that the organisation is "thrilled" to be working with Treatwell on the campaign.
"Two lives are lost every day to cervical cancer but this needn't be the case. Cervical screening can stop cancer before it starts as the test identifies potentially harmful cells before they become cancerous and ensures women get the right treatment as soon as possible," Professor Mackie states.
"The decline in numbers getting screened, particularly those aged between 25 – 34, is a major concern as it means millions of women are missing out on a potentially life-saving test."
Liz Hambleton, beauty director at Treatwell, explains that while beauticians are not health experts, they are "uniquely placed" to discuss personal topics with customers.
"We see thousands of women booking intimate waxes everyday through Treatwell, so when we heard that women aren't attending a potentially life-saving test due to embarrassment, we wanted to see how we could change this," Hambleton states.
"Just one conversation is all it could take to remind or encourage someone to go for their screening when invited."
Around 2,600 women were diagnosed with cervical cancer in England each year from 2014 to 2016.
More than a quarter of those diagnosed died from the disease during the same time period.
According to a study published in the British Journal of Cancer, if everyone who was invited for a smear test attended an appointment regularly, 83 per cent of cervical cancer cases could be prevented.
Health news in pictures

Show all 40
However, more than one in four women who are invited for a smear test don't have the procedure, Jo's Cervical Cancer Trust outlines.
Almost four in 10 women aged between 25 and 29 ignore their cervical cancer screening invitations.
"There are a wide range of reasons women can find booking and attending cervical screening difficult, with attendance falling year on year, so it's fantastic that Treatwell are working to tackle some of these barriers through this new campaign," says Robert Music, chief executive of Jo's Cervical Cancer Trust.
"For women who visit beauty salons, seeing a reminder about cervical screening might be the prompt they need to book a potentially life-saving test and being signposted to places for further support or information could make a difference to those with questions or worries."
To read about the six biggest misconceptions surrounding smear tests, click here.
For more information about cervical screenings from Jo's Cervical Cancer Trust, click here.
Join our new commenting forum
Join thought-provoking conversations, follow other Independent readers and see their replies