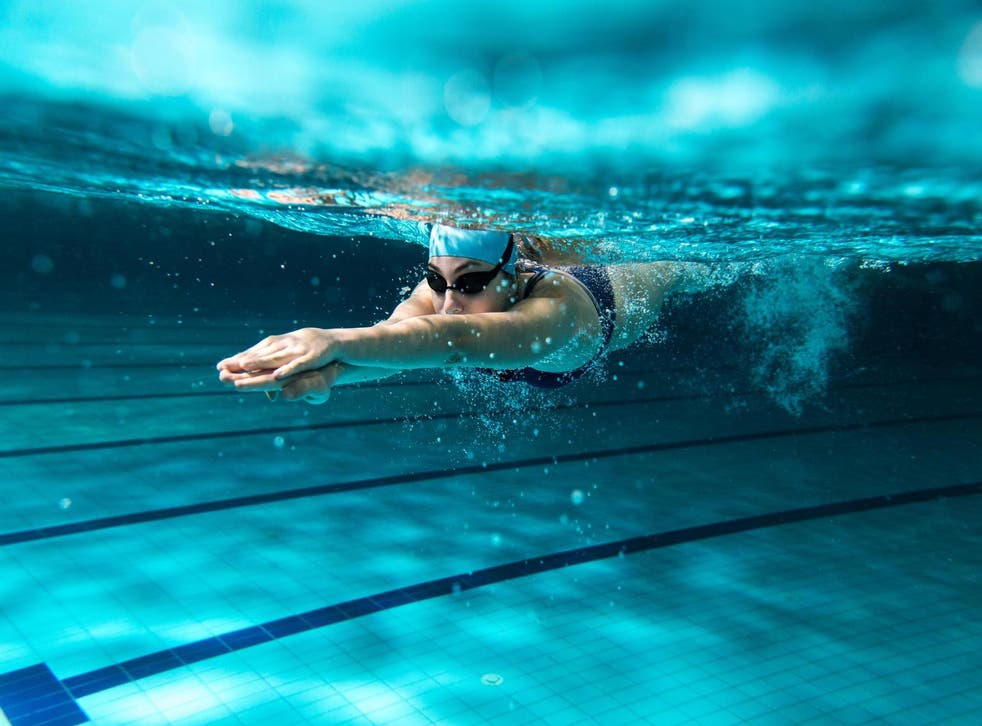 Swim England apologises for article telling women how to look slimmer in swimwear
'Bikinis totally expose a jiggly belly and trying to squeeze it into a one-piece will not slim your stomach, only emphasise it'
Swim England has removed an article from its website telling women how to look slimmer in their swimwear following criticisms online.
The blog post, entitled "Choosing swimwear for women", offered advice on how to choose swimwear for your body type.
It was posted on the national governing body's website in 2010, but has resurfaced this week after someone shared it on Twitter, leading people to accuse the organisation of body-shaming.
The article suggested that women with a "flabby stomach" should "choose a loose tankini" instead of a bikini, because it would "totally expose a jiggly belly and trying to squeeze into a one-piece will not slim your stomach, only emphasise it".
For those with a "boyish body", it advised wearing "push-up cups and twisted bandaeux" styles, so as to "enhance your cleavage".
For "plus-size" women, the article said swimsuits in darker colours have "an overall minimising effect" and high-cut options will "slim your legs and hips".
PhD student Simone Webb was browsing the Swim England website when she found the article.
"I came across this page purporting to help women choose swimwear, which you might assume would have lots of helpful info about material," she wrote in a tweet posted on Monday.
"Instead, the biggest chunk of the article is devoted to 'Choosing swimwear for women by body shape'
"This is nothing to do with athletic performance or comfort: instead, the emphasis is on women's appearance."
Webb, who is enrolled in UCL's gender studies course, proceeded to quote some of the article's most problematic comments and said they left her "genuinely shocked".
Support free-thinking journalism and attend Independent events
"This is material that @Swim_England is publishing on their website designed to encourage people to take up and enjoy swimming. Material which very explicitly tells women that their bodies ought to look a certain way and that that's the primary aim of a swimming costume," she wrote, before calling on the organisation to revise or remove the article.
People were quick to respond to Webb's tweets, concurring that the article was deeply misguided.
"This is appalling!," wrote one person, who described the article as "an astonishing example of sexism" that was "creating unnecessary barriers for women wanting to swim."
"I would really love an article that could be about how to avoid wedgies and boobs going awry and how to tell if a swimsuit *actually* fits you, but no I just need a navy swimsuit to minimise my shameful existence," added another.
Swim England has since removed the article and issued the following apologetic statement:
"This was an old web page from 2010 that does not represent the views of Swim England.
"As soon as the article was brought to our attention we removed the page.
"We want everyone to feel comfortable in the water so they can take advantage of the many benefits swimming has to offer.
"We apologise for any offence this old information may have caused and hope this won't deter people from enjoying the water."
Join our new commenting forum
Join thought-provoking conversations, follow other Independent readers and see their replies