World Wide Web inventor Tim Berners-Lee says "the web is not working for women and girls"
'This should concern us all,' said the world wide web creator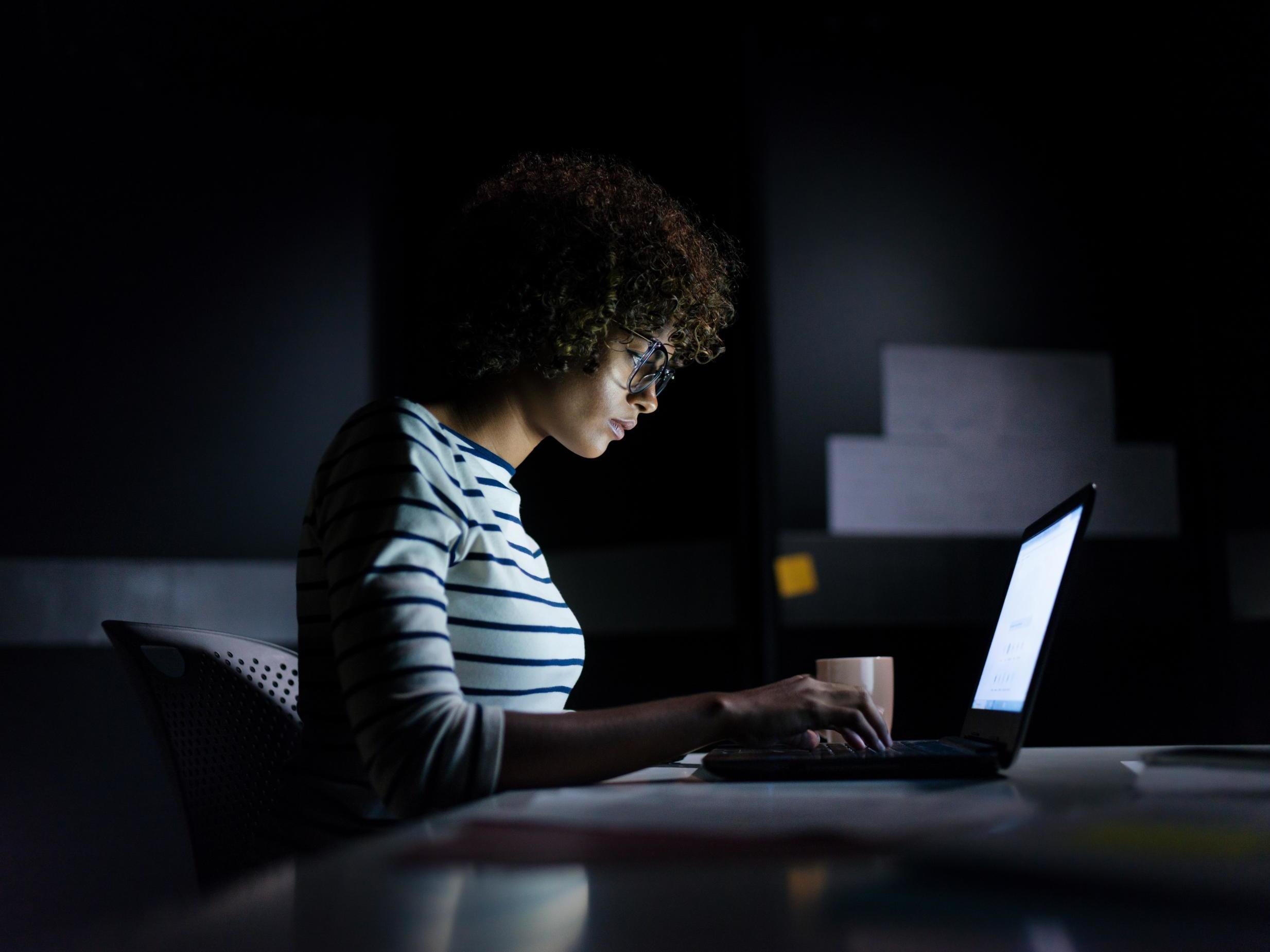 The inventor of the world wide web, Tim Berners-Lee, has warned that the online harassment of women and girls is threatening global progress towards gender equality.
Berners-Lee, who created the web in 1989, said he was "seriously concerned" about the long-term impact of online gendered abuse.
"I am seriously concerned that online harms facing women and girls — especially those of colour, from LGBTQ+ communities and other minority groups — threaten that progress," he wrote in an open letter to mark the 31 anniversary of the web.
"This should concern us all. And at times like now, when coronavirus is closing offices and schools, the web becomes the only way we can continue to work, teach our children and get vital health information to keep ourselves safe."
He warned that the problems weren't just digital but that harassment, sexual abuse and online threats were forcing women out of jobs, causing girls to skip school, damaging relationships and silencing female opinions.
He concluded that "the web is not working for women and girls" and urged governments and companies to do more to combat the growing problem.
In 2019 Berners-Lee launched the Contract for the Web, a global action plan to save online platforms for forces that threaten to create a "digital dystopia".
He said without tackling misogyny online these aims could not be achieved and said that gender equality now needed to be embedded, by design, into products and services rather than creating them entrenched with existing bias.
"A world where so many women and girls would be deprived of such basics is completely unacceptable," he said.
According to a survey by the Web Foundation, set up by Berners-Lee, more than half of young women have experienced violence online.
The best placards from #March4Women 2020
Show all 20
This includes sexual harassment, threatening messages and having private images shared without consent. And 84 per cent believe the problem is getting worse.
A study in 2017 found nearly half of girls aged 11 to 18 have suffered harassment or abuse on social media.
A poll more than 1,000 girls and boys in the UK found 48 per cent of female respondents had experienced some form of harassment or abuse on social media, such as receiving upsetting messages, having images shared without their consent or feeling harassed through regular contact.
And across both men and women, almost one in four people in the UK have experienced some sort of cyberbullying, according to research released by YouGov.
Those aged 18 to 24 are the most likely to be cyberbullied, with 55 per cent of respondents in this age bracket saying they had experienced some sort of bullying online, followed by 25- to 34-year-olds (33 per cent).
Join our commenting forum
Join thought-provoking conversations, follow other Independent readers and see their replies