The Independent's journalism is supported by our readers. When you purchase through links on our site, we may earn commission.
'Forget the panties': Victoria's Secret executives accused of sexual harassment, misogyny and body shaming
Former boss asked models to sit on his lap during fittings, investigation claims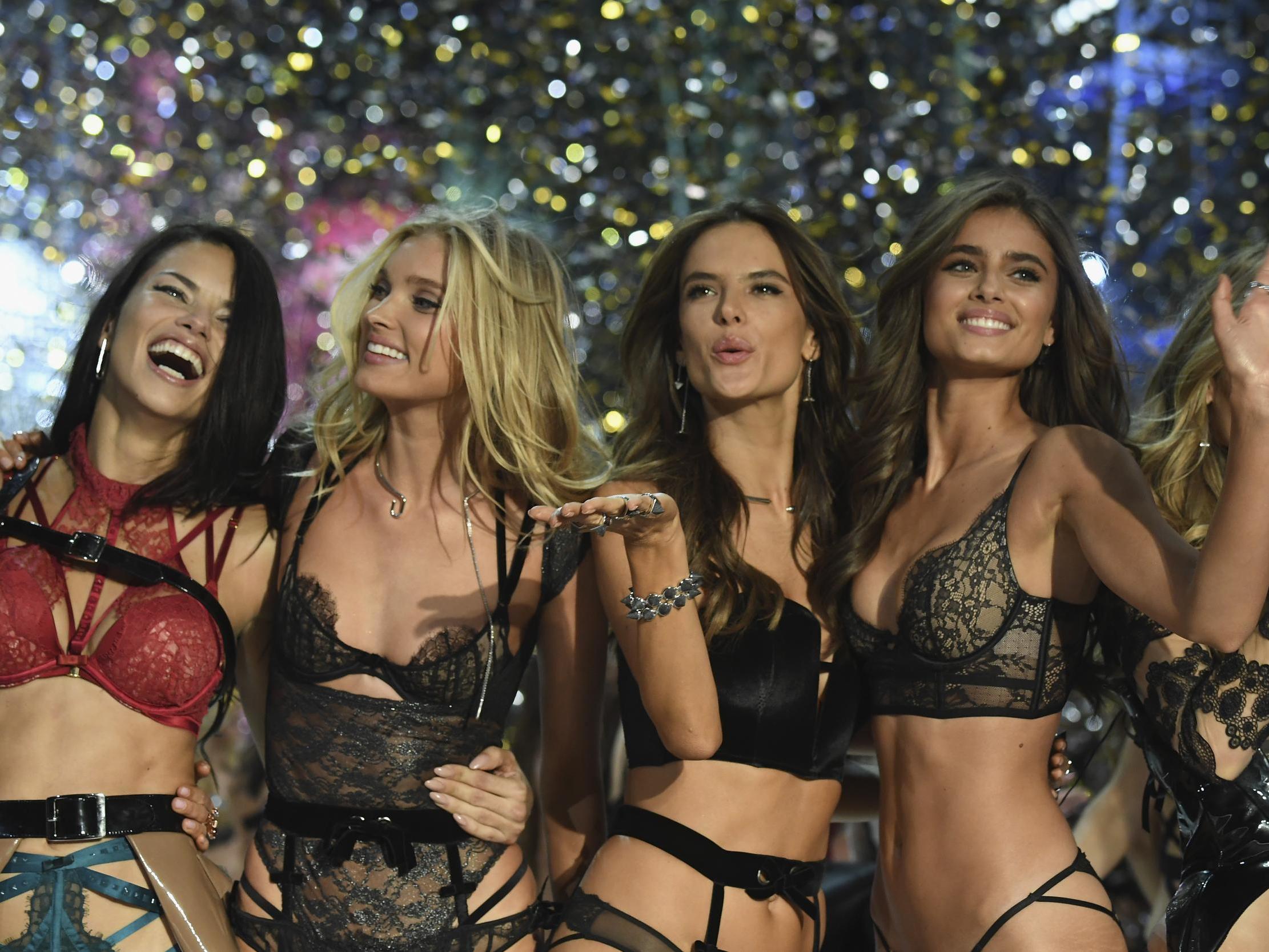 Victoria's Secret employees have spoken out about a culture of sexual harassment, bullying, misogyny and body shaming at the billion-dollar lingerie company.
The claims are detailed in a New York Times investigation, which was compiled after interviews with more than 30 current and former executives, employees, contractors and models, in addition to analysis of court filings and other documents.
Ed Razek, former executive at L Brands, the parent company of Victoria's Secret, has been accused of multiple incidents of inappropriate contact with models, including trying to kiss them, asking them to sit on his lap and demanding they go nude in underwear fittings.
In one underwear fitting with the model Bella Hadid in 2018, where Mr Razek was sat on a couch watching, the 71-year-old is accused of declaring "forget the panties" and referring to Hadid's "titties".
At the same fitting, Mr Razek is accused of placing his hand on another model's crotch while she was wearing underwear.
#MeToo movement – In pictures
Show all 24
Meanwhile, Leslie Wexner, 82, founder and chief executive of L Brands, has been accused of demeaning women and not taking action against Mr Razek, despite a number of HR complaints filed against him.
Many of the women who complained about alleged misconduct have said they faced repercussions for doing so, such as model Andi Muse, who claims Victoria's Secret stopped hiring her in its annual fashion show, which was cancelled last year, after she refused Mr Razek's advances.
In response to the claims outlined in The New York Times' report, a spokesperson for L Brands said the company had "made significant strides" in workplace and compliance practices.
"We regret any instance where we did not achieve this objective and are fully committed to continuous improvement and complete accountability," they added, without disputing any of the publication's reporting.
Mr Razek declined to comment on specific allegations and told The New York Times: "The accusations in this reporting are categorically untrue, misconstrued or taken out of context. I've been fortunate to work with countless, world-class models and gifted professionals and take great pride in the mutual respect we have for each other."
Last year, reports emerged that Mr Wexner had close ties to sex trafficker Jeffrey Epstein, who managed some of Mr Wexner's finances and allegedly posed as a recruiter for Victoria's Secret and told young women he could help them secure modelling contracts with the brand.
According to court filings reviewed by The New York Times, Epstein invited the women to "auditions" that often resulted in him assaulting them.
One statement read aloud in 2019 at a federal court hearing in the Epstein case described the audition as "a casting call for prostitution" with the woman, identified as Jane Doe, adding: "I felt like I was in hell".
The New York Times reports Mr Wexner was informed about Epstein's actions in the mid-1990s and did not act on the complaints.
However, following Epstein's arrest, L Brands said it hired a law firm to look into the matter, though the results of the review are not clear and Epstein took his own life in prison in August while awaiting trial on federal sex-trafficking charges.
Join our commenting forum
Join thought-provoking conversations, follow other Independent readers and see their replies