Five incredible women who deserve to be commemorated with blue plaques
The London Assembly is calling for more women to be commemorated with blue plaques in the capital
Wednesday 19 December 2018 14:22
comments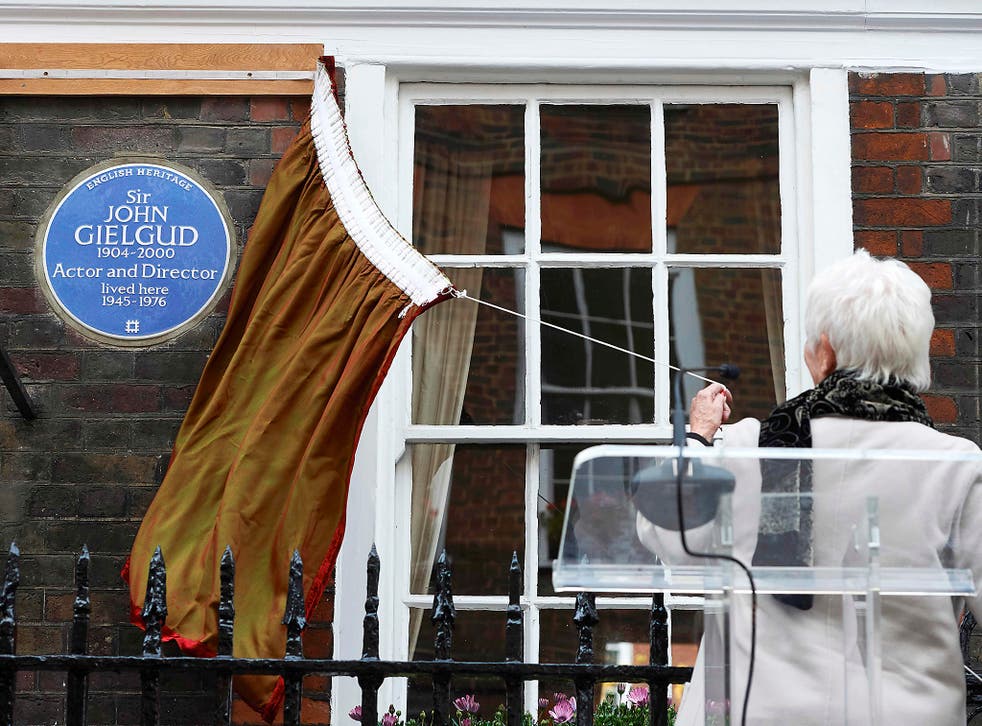 If you sat down and wrote a list of all the people you can think of from British history who have fought battles, created art and literature, developed world-changing ideas and made groundbreaking scientific discoveries, you would likely struggle to come up with as many female names as male.
Women have been largely erased from the history books, left out of our currency, their likenesses have rarely been depicted in statues, and their names have been overshadowed by their male counterparts upon the walls of the houses in which they once resided or worked. Yet, their contributions have been myriad.
Now, in the year that marks the centenary of women's suffrage, the London Assembly is calling for more women to be commemorated with blue plaques in the city, two months after English Heritage hoped to do their bit to raise awareness of women who have made an impact on history. The charity took over the running of the blue plaque system in 1986, 120 years after it was launched with a plaque of the poet Lord Byron in 1867.
Despite women's inarguable contribution to British culture, out of the 903 plaques placed on buildings across the capital, a measly 111 commemorate women – that's just 14 per cent. Out of all the blue plaques, just 4 per cent of roundels honour people of colour. Even the fictional Sherlock Holmes has his own on Baker Street.
In a drive towards achieving parity, the organisation called upon the British public to nominate the women from history they believe are worthy of blue plaques. Candidates must have been dead for at least 20 years and there must be a building associated with the figure in Greater London, but these won't be limitations. The options are numerous. From Harriet Hall's book She: A Celebration of 100 Renegade Women, here are five we think should be included.
Joan Clarke, cryptanalyst (24 June 1917 – 4 September 1996, UK)
When we think of Bletchley Park – the site at which a team of cryptanalysts broke the German enigma code – we think first of team leader, Alan Turing.
Turing's fascinating life story has warranted many books and films that remember his life and his maltreatment at the hands of the British government. But he wasn't the only person at Bletchley.
The name Joan Clarke will be unfamiliar to many, but her role in the breaking of the enigma code was vital.
Denied a fully-fledged degree by Cambridge University because she was a woman (despite earning a double first in mathematics), Clarke was recruited to the Government Code and Cypher School at Bletchley Park and joined Turing's team as one of very few female cryptanalysts. By 1944 she was appointed deputy head.
Following the war, Clarke worked at the Government Communications Headquarters. In 1947, in recognition of her vital work, she was appointed a member of the British empire by the Queen.
Olive Morris, activist (26 June 1952 – 12 July 1979)
Born in Jamaica in 1952, Olive Morris moved to south London with her family when she was nine years old. She left school without qualifications but went on to earn a degree in social sciences at the University of Manchester in 1977. It was there that she began a life of activism, becoming a member of the Manchester Black Women's Cooperative.
Dedicating her life to the struggle of black women and the underprivileged, Morris founded several organisations including the Black Women's Mutual Aid, the Organisation of Women of African and Asian Descent and the Brixton Black Panthers.
She was a fearless and principled campaigner, writing extensively on racial prejudice in local papers and becoming a central figure in the 1970s squatter's campaigns, helping to rehouse black families.
Morris died of cancer in 1979 aged just 27 but her short life had an enormous impact. A Brixton council building is named Olive Morris House and in 2011 the Olive Morris Memorial Fund was set up to provide grants to young black women in her name.
Mary Anning, palaeontologist (21 May 1799 – 9 March 1847, UK)
Charles Darwin wasn't the only person to use fossils to determine the history of the world's creatures. Among others, a poor autodidact made an enormous contribution to evolutionary understanding.
At 12 years old, Mary Anning discovered a skull jutting out from a block of shale on the beach at Lyme Regis in 1811. For several months, she returned, gently chipping away at the rock until the entire skeleton was revealed. It was the first complete example of a fossilised ichthyosaur.
Not wealthy enough for a formal education, Anning taught herself at home. Each time she found a new fossil she would draw and analyse it, and sold many of her specimens to palaeontologists who visited her to seek her opinion on their theories.
But despite her crucial contributions and the moniker the "princess of palaeontology", Anning was not allowed to join the male-only Geological Society of London and she remained poor her entire life.
Her story inspired the nursery rhyme She Sells Seashells on the Seashore and she is recognised as one of the foremost contributors to British science.
Mary Sommerville, mathematician and astronomer (26 December 1780 – 29 November 1872)
In 2016, Mary Sommerville became the first non-royal woman on the Scottish £10 note.
Known as the "queen of 19th century science", she paved the way for the advancement of women in science and the common understanding of many complex theories.
Having taught herself mathematics and astronomy after discovering algebra in a women's magazine, Sommerville went on to write pioneering scientific theory. In 1834, her paper On the Connection of the Physical Sciences was presented to the Royal Society by her husband (as women were forbidden to do so). It had a lasting impact on astronomy.
Her observations on the orbit of Uranus inspired the scientist who eventually discovered Neptune and her 1848 book Physical Geography became the first English-language geographical book, going on to be used in schools for over 50 years.
In 1879, Oxford University named the first women's college after her.
Dorothy Lawrence, journalist (4 October 1896 – 4 October 1964)
Having been rejected as a frontline journalist in the First World War on the grounds that it was too dangerous for a woman, 19-year-old Dorothy Lawrence sought alternative means of reporting on the battlefields.
She bound her breasts and cropped her hair and put on men's uniform, renaming herself Private Dennis Smith.
Heading to France, she befriended soldiers who helped her forge papers and she headed to the trenches. When she became unwell, she was suspected a spy and interrogated and sent to a convent.
Silenced until the 1918 Armistice, Lawrence published her book Sapper Dorothy Lawrence: The Only English Woman Soldier in 1919.
Lawrence continued to be unwell and was eventually committed to a mental asylum where she spent the rest of her life. She was buried in an unmarked grave.
'She: A Celebration of 100 Renegade Women' by Harriet Hall, published by Headline Home, is out now, £12.99. You can buy it here
Join our new commenting forum
Join thought-provoking conversations, follow other Independent readers and see their replies