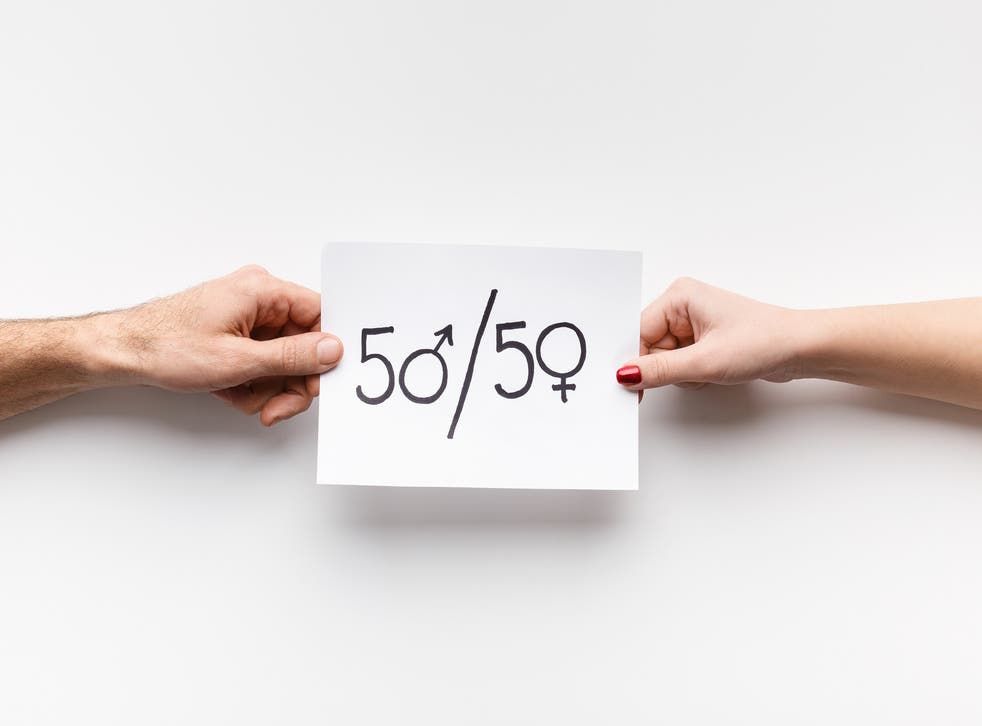 Number of people who think women are just as intelligent as men triples in 70 years
'As the roles of women and men have changed since the mid-20th century, so have beliefs about their attributes'
People are three times more likely to think women are just as intelligent as men than they did 70 years ago, new research suggests.
Researchers at Northwestern University in Illinois, US analysed 16 nationally representative public opinion polls involving more than 300,000 adults from 1946 to 2018.
They looked at three types of traits including communion (compassion and sensitivity), agency (ambition and aggression), and competence (intelligence and creativity).
Their aim was to find out whether the participants of the survey thought each trait was truer of women or men, or equally true of both sexes since the 1940s.
The researchers found that just 35 per cent of those surveyed in a 1946 poll thought men and women were equally intelligent. Of those who believed there was a difference in aptitude, more thought men were the more competent sex.
Most beautiful 'bread and roses' costumes at the Women's March 2019

Show all 12
In contrast, a poll conducted in 2018 found that 86 per cent of people believed the sexes to be of equal intelligence – nine per cent thought men were more competent and only five per cent believed that men were more intelligent.
The team believes the increase can be partly attributed to the changing roles of men and women in society.
According to the research, which is published in the journal American Psychologist, women's labour force participation increased from 32 per cent in 1950 to 57 per cent in 2018, while men's participation fell from 82 per cent to 69 per cent.
"As the roles of women and men have changed since the mid-20th century, so have beliefs about their attributes," says Dr Alice Eagly, the study's lead author.
"These current stereotypes should favour women's employment because competence is, of course, a job requirement for virtually all positions.
"Also, jobs increasingly reward social skills, making women's greater communion an additional advantage."
However, the researchers found that stereotypes viewing women as more compassionate and sensitive than men have strengthened over time, while the number of people who viewed men as being more ambitious and aggressive than women has stayed consistent over the last 70 years.
The research stated that women spend around twice as much time on domestic work and child care as men on average.
Meanwhile, men are concentrated in leadership roles and in jobs that require physical strength, competition, interaction with things, and analytical, mathematical and technical skills.
"On a less positive note, most leadership roles require more agency than communion," Eagly noted. "Therefore, the lesser agency ascribed to women than men is a disadvantage in relation to leadership positions.
"Our interpretation of these findings is that women's increasing labour force participation and education underlie the increase in their perceived competence, but that occupational segregation and the division of domestic roles underlie the findings for communion and agency."
Dr Eagly believes the increase in society thinking women and men are the same when it comes to intelligence will continue to rise.
"If women's current superiority in obtaining university degrees becomes even more extreme, then the percentage choosing women as more intelligent would increase further," the researcher tells The Independent.
"I expect, however, that the great majority will continue to see women and men as equal in intelligence."
The study comes weeks after statistics released by Pew Research Global showed that 2019 is set to be the first year in which there are more women than men in the university-educated workforce in the US.
The organisation's findings revealed that 29.5 million working US women aged 25 and older have at minimum a bachelor's degree, compared to 29.3 million American men.
Last December, defence secretary Gavin Williamson announced that all roles in the British military would be open to women.
Support free-thinking journalism and attend Independent events
Announcing the news in October, the Ministry of Defence said that women currently serving in the Army would be able to transfer into infantry roles and those not presently serving would be permitted to apply to fight on the front lines from December, with new recruits training for the infantry and the Royal Marines to commence early this year.
Until 2016, women were not permitted to serve in ground close combat roles.
Join our new commenting forum
Join thought-provoking conversations, follow other Independent readers and see their replies