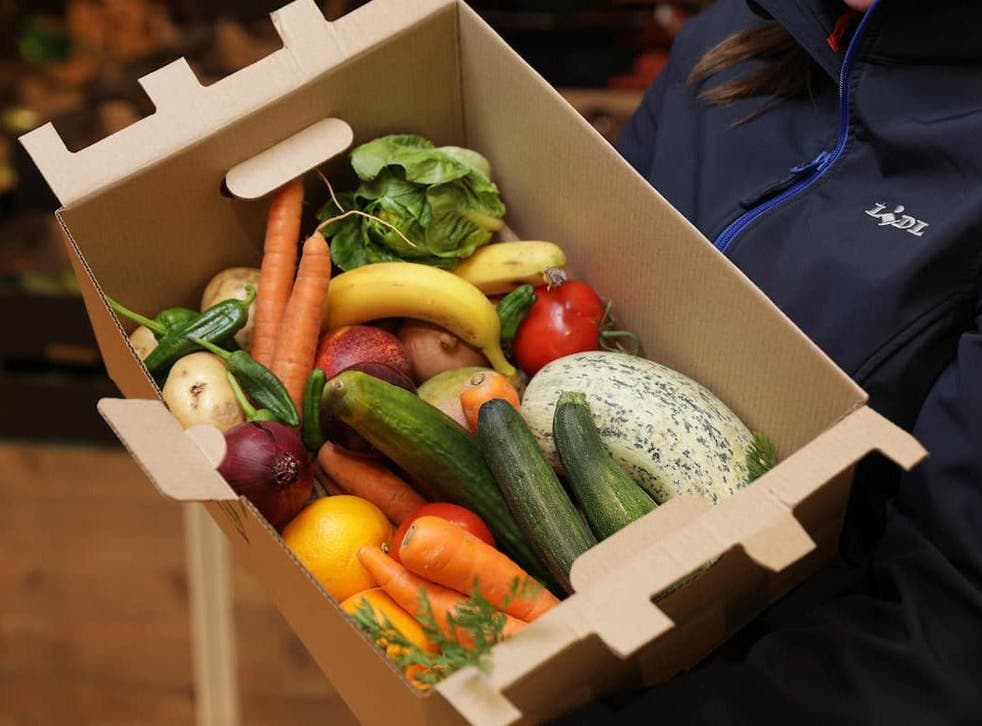 Lidl selling 5kg boxes of 'wonky' fruit and veg for £1.50
Supermarket says scheme aimed at cutting food waste and providing affordable produce for customers
Budget supermarket Lidl is selling 5kg boxes of damaged fruit and vegetables for £1.50 at selected stores.
Part of an ongoing trial called "Too Good to Waste", the boxes will be available for a limited time across 122 stores, with anything unsold being donated to charity.
Each one will contain a selection of imperfect or slightly damaged fruit and veg, packed by Lidl staff.
And, while customers cannot choose what items are inside, the supermarket says it will ensure the produce is "perfectly good to eat".
"We know from our data that fresh produce is one of the biggest contributors to food waste in stores, so we're excited by the difference our initiative will make," Lidl's chief executive Christan Hartnagel said.
"Not only will it help customers consider items that they might have previously dismissed, it will also provide an opportunity for them to make further savings."
The move comes following a pledge by Lidl that it will cut food waste per store by 25 per cent by 2020.
Food and drink news

Show all 35
It also recently released figures that showed average food waste per store had already fallen by 13.3 per cent, saying it hoped to increase this by adding more significant discounts onto fresh foods approaching their use by date.
According to figures from WRAP (The Waste and Resources Action Programme), the food industry is responsible for around 10 million tonnes of food waste each year.
The chain is not the first to offer the discounted boxes though. In 2016, Asda launched a £3.50 "wonky veg box", which it claimed contained enough food to feed a family of four for a week.
Similarly, Tesco introduced a range of "perfectly imperfect" fruit and veg with prices starting from just 30p for a bag of parsnips.
Morrisons also launched a similar initiative with £3 boxes of produce, a scheme which it recently introduced to its flowers too.
The supermarket is now selling bouquets that have not developed properly due to dry and hot weather conditions for £3 rather than the usual £5.
Join our new commenting forum
Join thought-provoking conversations, follow other Independent readers and see their replies