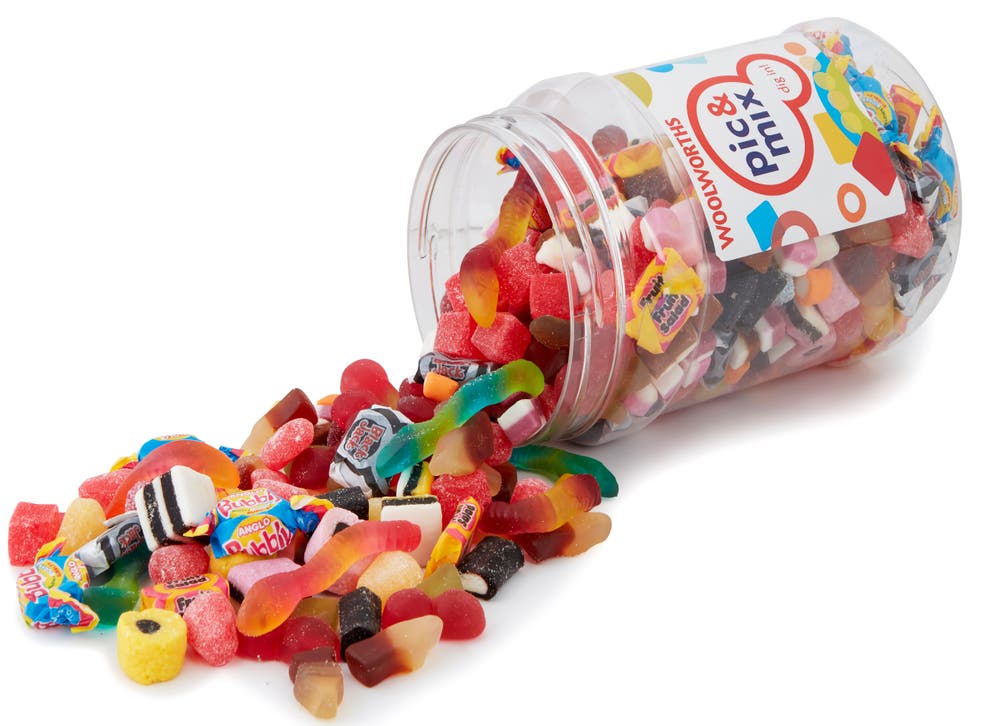 Woolworths pic 'n' mix is back a decade later
The retro sweets have returned, now you can buy a jar of twin cherries, pear drops, jelly snakes and kola cubes before Christmas
Finally some news we can all get excited about, Woolworths pic 'n' mix is back, and you can buy a jar full of nostalgia before Christmas.
Historic 100-year-old retailer Woolworths was most-loved for its colourful and extensive sweet selection, which tempted you in from the high street. 
Self-serve sweet containers were filled with kola cubes, fried eggs and foam bananas, or jelly cherry lips, Fruit Salads and strawberry pencils. A bag of these meant we'd be bouncing off the walls before bedtime.
Now sweet manufacturer Very is resurrecting this very fond memory from our childhoods with a 90g jar of sugary Woolies treats. 
In Very's selection, there are 10 different sweets including twin cherries, pear drops, jelly snakes, kola cubes and Liquorice Allsorts, plus Black Jacks, Fruit Salads, Anglo Bubbly, cola bottles and dolly mix.
All profits from the sale of each jar will go to children's charity Coram Beanstalk, which provides one-to-one reading support in primary schools.
"So many of us have fond childhood memories of Woolworths' amazing selection of sweets. The launch of this much-loved product is a fun and nostalgic way to support our charity partner, Coram Beanstalk, to help them raise much-needed funds for the great work they do," said Very category director Jeremy Stevens.
"Coram Beanstalk is as happy as a child in a sweet shop to be receiving 100 per cent of the profits from Very's launch of Woolworths pic'n'mix. The money raised will go towards helping those children who need extra support to catch up after this year of disrupted schooling," said Ginny Lunn from Coram Beanstalk.
The iconic Woolworths chain had 800 stores in the UK, and sold Lady Bird Clothing and Chad Valley toys, CDs and computer games, plus school stationery and dozens of household items.
It closed the doors of its remaining 199 stores for good more than a decade years ago, in 2009.
Join our new commenting forum
Join thought-provoking conversations, follow other Independent readers and see their replies