One in four employees overwork by at least 10 hours a week
'It's disappointing to see so many workers report they have a poor work-life balance'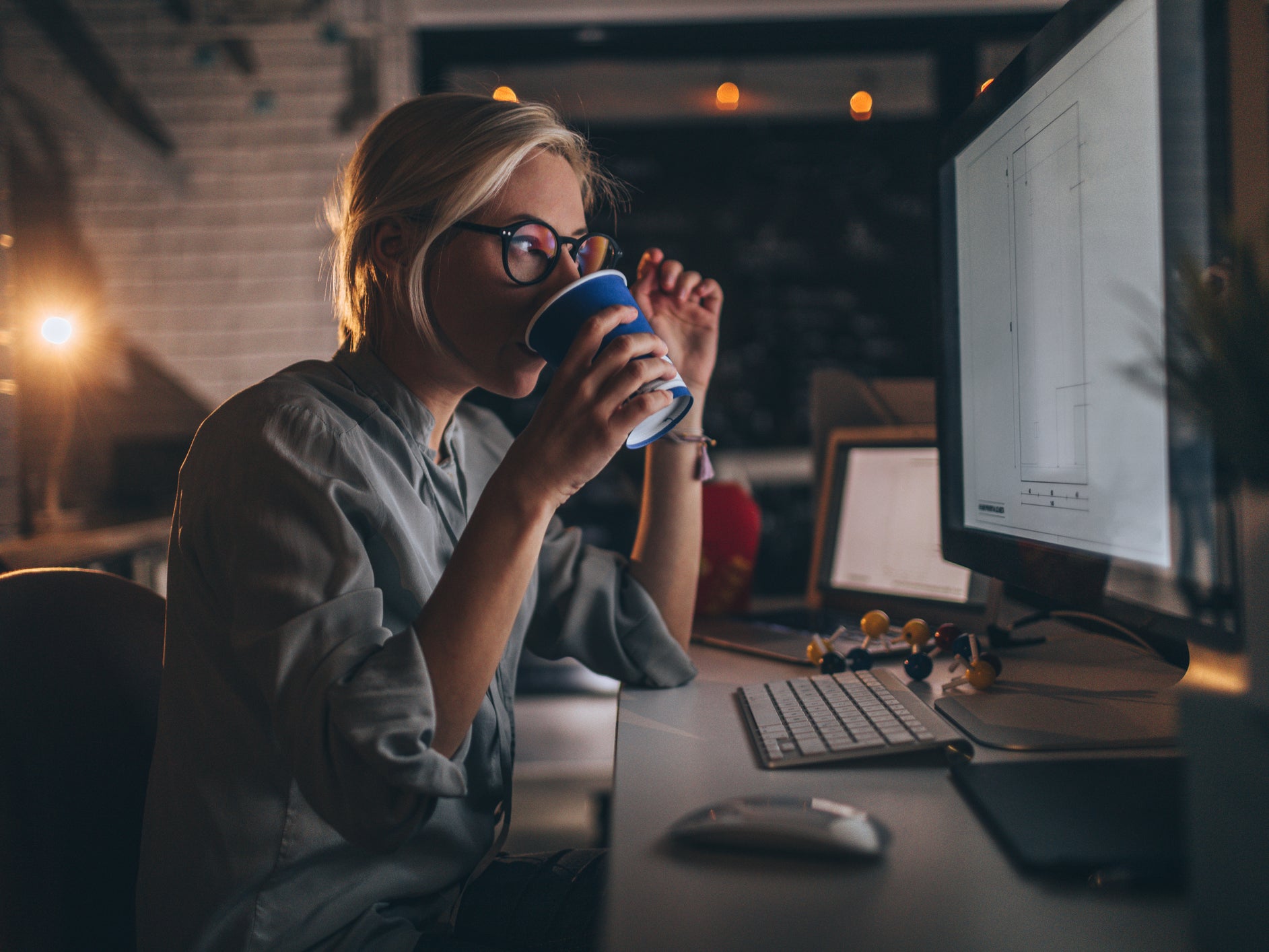 Three in five employees say they're working longer hours than they would like, researchers have found.
Earlier this year, it was reported that British employees of all age groups want more flexible working hours.
However, a new investigation has discovered that almost one in four employees are working at least 10 hours of overtime every week.
The Chartered Institute of Personnel and Development (CIPD) surveyed 5,136 people as part of its annual UK Working Lives Study, questioning them on topics including salary, benefits, employment terms and representation.
According to their findings, just over one in five people say that they often or always feel exhausted in their jobs, while the same number of people state that they feel as though they're under excessive pressure.
Furthermore, two in three workers say they have experienced a work-related health issue in the past year, with two of the most common recorded issues being anxiety and difficulty sleeping.
The study also found that stressful work environments are having long-lasting effects on workers outside the workplace.
Almost a quarter state that they find it hard to relax in their free time because they're mentally preoccupied with work, while more than a quarter say that their profession negatively impacts their personal life.
On the other hand, more than three quarters of employees who have flexible working hours say that it has a positive impact on their lives.
Peter Cheese, chief executive at the CIPD, spoke about the importance of ensuring employees have a sufficient work-life balance while attending the opening of the Festival of Work at Olympia London on Wednesday 12 June.
9 health and wellness apps to download
Show all 9
"At its best, work gives people purpose, a sense of identity and achievement, and allows them to contribute to society," Cheese said.
"But, as our research shows, work can sometimes be all-encompassing, demands too much of people's precious personal time and takes too much out of them."
Cheese continued, saying it's "disappointing" that so many workers report having a poor work-life balance, stating that it's an "issue which must be addressed by employers".
"They need to be offering all staff a wide range of flexible working arrangements and actively promote their take-up," the CIPD chief executive said.
CIPD is co-chair of the government's Flexible Working Task Force, an initiative which aims to promote and implement "inclusive flexible work and working practices".
Support free-thinking journalism and attend Independent events
In May, it was reported that "burn-out" had been recognised as a chronic condition by the World Health Organisation (WHO).
The WHO defines burn-out as "chronic workplace stress that has not been successfully managed".
Symptoms of burn-out can include exhaustion, increased mental distance from one's job, feelings of cynicism towards one's job and reduced professional efficacy.
Join our commenting forum
Join thought-provoking conversations, follow other Independent readers and see their replies