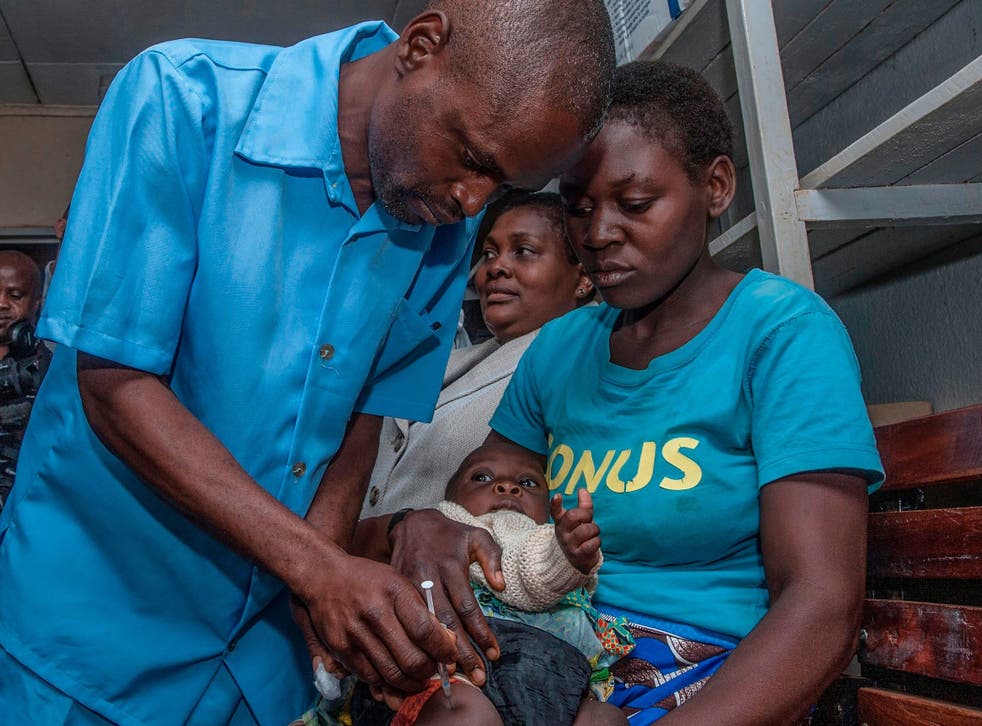 World Malaria Day 2020: What is the disease and what are the symptoms?
World Malaria Day is observed every year on 25 April
Sarah Young
Friday 24 April 2020 07:08 Comments
Every year on 25 April, people around the globe observe World Malaria Day to raise awareness and funds for the treatment and prevention of the disease.
For 2020 the theme is "Zero malaria starts with me" and it is being hosted by the World Health Organisation (WHO).
According to WHO's latest World Malaria Report, no significant reduction was made in malaria cases in the period between 2015 and 2017, meaning the number of malaria deaths in 2017, remained virtually unchanged over the previous year, which stood at 435 000.
Here, we take a look at everything you need to know about malaria.
Sow Ay illustrations on mental health

Show all 18
What is malaria?
Malaria is a disease caused by parasites that are transmitted through the bites of infected female mosquitoes, UK charity Save The Children states.
The NHS warns that without prompt treatment, a person suffering from malaria could develop severe and life-threatening complications, such as breathing problems and organ failure.
According to the WHO, most malaria cases and deaths occur in sub-Saharan Africa. However, it's found in more than 100 countries around the world.
What are the symptoms?
The NHS states that early symptoms of malaria include a high temperature of 38C or above, headaches, vomiting, muscle pains, diarrhoea and feeling hot and shivery.
Symptoms typically appear between seven and 18 days after a person becomes infected.
However, in some cases symptoms may not appear for up to a year, or occasionally even longer.
Save The Children adds that children with severe malaria frequently develop symptoms of severe anaemia (e.g. fatique, dizziness, pale skin) or respiratory distress.
If you are concerned that you or your child may have malaria, you should contact your GP immediately.
What causes malaria?
Malaria is caused by a type of parasite known as Plasmodium, the NHS states.
There are many different types of Plasmodium parasites, however only five cause malaria in people.
The Plasmodium parasite is mainly spread by female Anopheles mosquitoes, which mainly bite at dusk and at night. When an infected mosquito bites a person, it passes the parasites into the bloodstream.
The NHS adds that malaria can also be spread through blood transfusions and the sharing of needles, but this is very rare.
How is it treated?
If malaria is diagnosed and treated quickly, the NHS states that the majority of people will make a full recovery.
Antimalarial medication is used to both treat and prevent malaria. However, the type of medication used and the length of treatment will depend on:
the type of malaria 
the severity of your symptoms 
where you caught malaria 
whether you took an antimalarial to prevent malaria  
whether you're pregnant 
In some cases, people may also be prescribed emergency standby treatment for malaria before travelling, the NHS adds.
This is usually if there's a risk of you becoming infected with malaria while travelling in a remote area with little or no access to medical care.
Malawi recently became the first country to begin immunising children against malaria.
The south-east African nation is using the first licensed vaccine to provide protection against the mosquito-spread disease in a "historic" nationwide programme.
Although the vaccine only protects about one-third of children who are immunised, those who get the shots are likely to have less severe cases of malaria.
How common is malaria?
According to non-profit organisation Malaria No More, approximately half the world is at risk from the disease.
Save The Children states that while it is virtually unheard of that diseases such as malaria kill children, in low-income countries it is considered their biggest killer.
The NHS says malaria is a tropical disease found in regions such as large areas of Africa and Asia, Central and South America, Haiti and the Dominican Republic, parts of the Middle East and some Pacific islands.
Register for free to continue reading
Registration is a free and easy way to support our truly independent journalism
By registering, you will also enjoy limited access to Premium articles, exclusive newsletters, commenting, and virtual events with our leading journalists
Already have an account? sign in
Join our new commenting forum
Join thought-provoking conversations, follow other Independent readers and see their replies