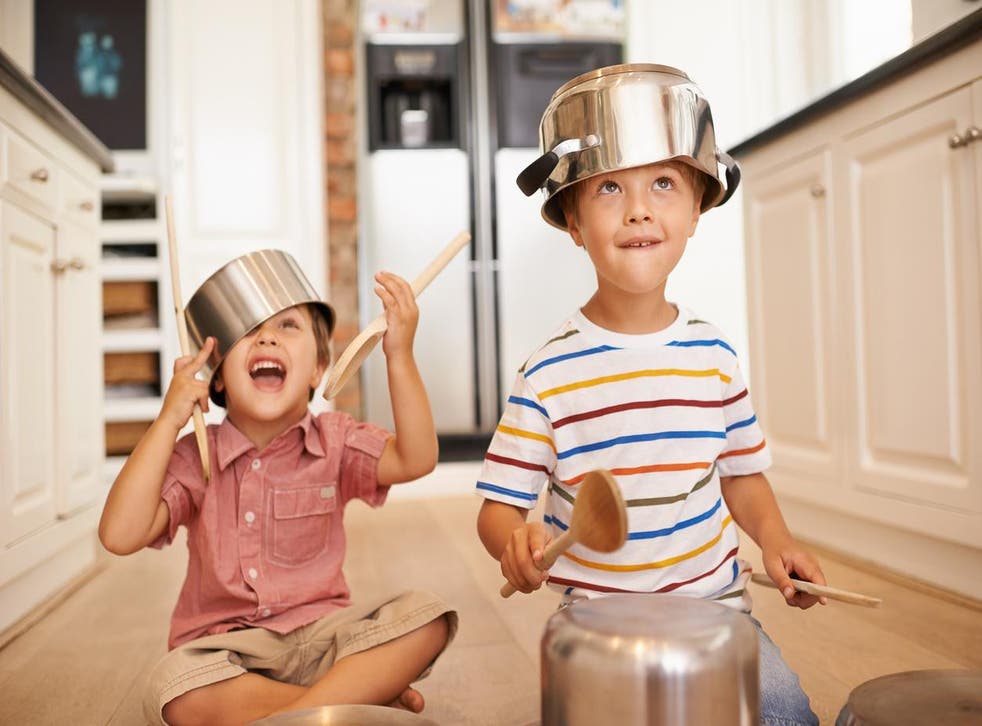 If someone calls you by the wrong name - it means the person loves you, says study
The research also suggests we love dogs more than cats
"Jamie! Holly! Coco! Peppa! Tippy!" How many times throughout your childhood would your parents go through your siblings' and even pets' names before remembering yours? It was infuriating.
But perhaps you sometimes get your friends' names jumbled too, or - God forbid - that of a lover. Most of us have.
Remember when Ross married Emily but he said "I take thee, Rachel"? It was one of the most cringe-worthy moments of all ten series of Friends.
However new research has emerged that not only reveals why we call each other the wrong names, but may let us off the hook too - if someone familiar gets your name wrong, it's because they love you.
Accidentally misnaming someone you know well seems to make no sense, but a study published in the journal Memory and Cognition has found otherwise.
American researchers asked 1,700 people if they'd ever been misnamed or misnamed someone else. They then asked what names were falsely said and what the relationship was between the people - or animals - concerned.
The study found that misnaming is equally common across all ages and "does not appear to be an indicator of ageing or of the cognitive decline typically associated with Alzheimer's disease."
The researchers discovered that mothers are most likely to call their children by the wrong name, most frequently mixing the child up with their siblings.
This is largely because misnaming tends to occur within a social group such as a family or group of friends - you're just as likely to call your friend Anna by the name Amber inadvertently if both girls are in your friendship group.
The researchers explain that this happens because we keep information about a person in a "mental semantic network" that also stores information about related people, places and things.
"When we try to remember something, units in our semantic network are activated; when enough units relevant to a concept are activated, the information reaches a threshold, and we remember it.
"Through a process called 'spreading activation,' other information related to a concept may also be activated - this may lead to errors if incorrect information reaches a threshold and is remembered, such as the name of a loved one."
The top 10 most popular names for boys and girls

Show all 20
It's for this reason that a mother so often calls her child by her other child's name, as opposed to that of anyone else they know - the names of the children are connected in her semantic network.
The study also confirmed what people who grew up with dogs may have always suspected - parents jumble up dogs' names with their children. Interestingly, dogs were the only pets whose names were used, perhaps suggesting that dogs are more part of the family than other animals.
"One interpretation of this finding is that dogs are a central part of pet-owning families; the family dog is likely stored in the same semantic network as other family members, which suggests that we consider dogs a part of the family, but not cats," the researchers explained.
There's also the fact that dogs are much more responsive to their own names and general commands from humans than cats. How often does a cat come bounding up to you when you call it? Exactly.
So next time your parent calls you by your dog's name, fear not - it just means they love you both.
Register for free to continue reading
Registration is a free and easy way to support our truly independent journalism
By registering, you will also enjoy limited access to Premium articles, exclusive newsletters, commenting, and virtual events with our leading journalists
Already have an account? sign in
Register for free to continue reading
Registration is a free and easy way to support our truly independent journalism
By registering, you will also enjoy limited access to Premium articles, exclusive newsletters, commenting, and virtual events with our leading journalists
Already have an account? sign in
Join our new commenting forum
Join thought-provoking conversations, follow other Independent readers and see their replies