Young adults can take up to two weeks to feel confident in a new job, research shows
It also emerged many turn to social media for advice when starting a new job or apprenticeship – with TikTok proving the most useful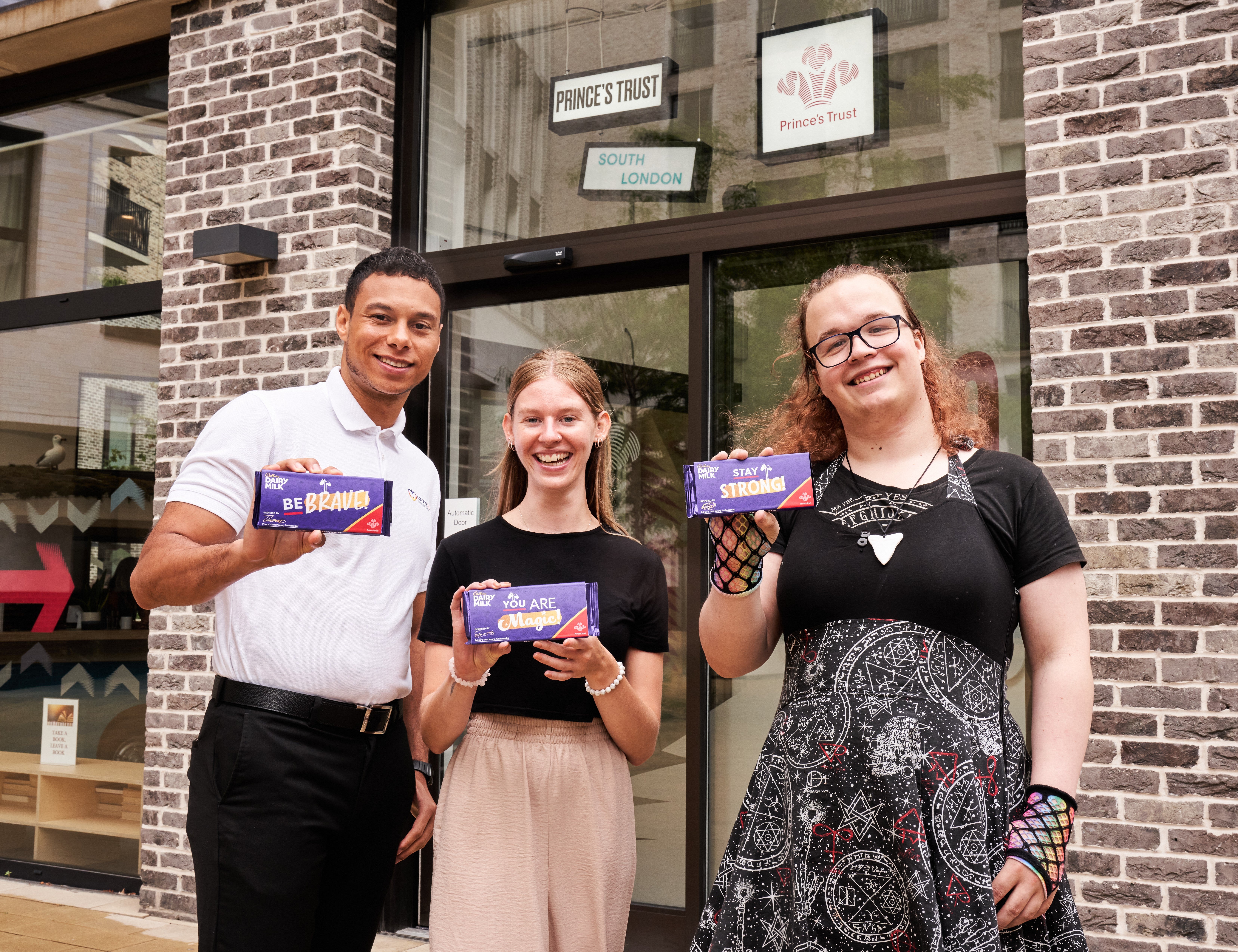 Young adults take two weeks to get over their 'first day nerves' and feel confident in a new job, according to research.
However, the poll of 1,000 18 to 25 year olds found they spend eight days worrying about their new role before they even start, with the top concerns being not fitting in with the team, and not knowing what they're doing.
While 30 per cent fear they won't pick things up quickly enough.
It also emerged many turn to social media for advice when starting a new job or apprenticeship – with TikTok proving the most useful.
September was also deemed the month best suited for starting a new chapter, suggesting Gen Z are still in sync with the academic calendar.
The research was commissioned by Cadbury to mark the second year of its partnership with the Prince's Trust, a collaboration that will see inspirational stories from three ambassadors appear on 5,000 Dairy Milk bars to support those embarking on a fresh start this Autumn.
The study revealed other worries for new starters include fears over 'imposter syndrome' (17 per cent) and that they'll forget everyone's name (11 per cent).
A quarter also fret that teams they're joining may be so close-knit already it's hard to join in with them.
Christina Bland, from Mondelez, said: "As a small part of the work that Cadbury does with The Prince's Trust, we wanted to launch these bars to showcase young ambassador success stories and offer words of encouragement to those starting out.
"We hope to raise awareness of the incredible support The Prince's Trust provides, the charity's amazing resources and to give people nationwide a generous way to lift the spirits of a young person this September."
The research also revealed the things that help to reduce first-day nerves include a welcoming team (48 per cent), respectful colleagues (40 per cent) and a fun atmosphere (30 per cent).
For 27 per cent, having a sympathetic boss that will listen to concerns is also important.
And 18 per cent want, even in the early days, trust that they will do their job well, according to the OnePoll.com figures.
Nearly two thirds (65 per cent) of respondents find new beginnings exciting, even though 59 per cent feel nervous either often or very often, in day-to-day life.
Tom Keer, director of partnerships at The Prince's Trust said: "We help young people to fulfil their potential by building their confidence and essential life skills.
"These skills enable them to secure employment, set up their own business or get back into education.
"This collaboration with Cadbury enables us to reach out to young people across the UK who may not be feeling their most confident as they embark on a new start and remind them that help is always available."
Cadbury's new bars feature a QR code to find out how to access the trust's services, refer a young person, or to donate and we will be available from August 30th at Cadbury's.
Join our commenting forum
Join thought-provoking conversations, follow other Independent readers and see their replies