Young girl spends birthday money feeding homeless people
Molly McGinley wants to help people sleeping rough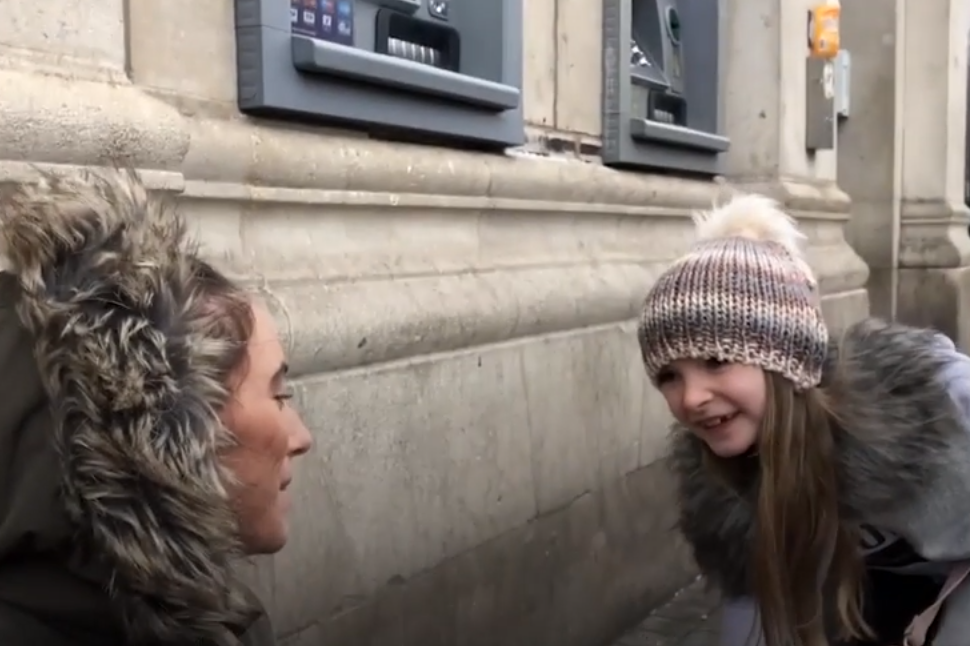 A nine-year-old girl spent all of her birthday money buying food for homeless people on the streets of Manchester.
When Molly McGinley spotted some charity workers helping the homeless one day, they inspired her to take action.
She decided to emulate their good deeds by doing what she could to help people sleeping rough on the streets.
When her birthday came around, rather than spend the money that she'd received, she headed out with her mother, Janine Kenny, to show a little kindness herself.
Molly visited Margaret Smith, a 23-year-old homeless woman sleeping in Piccadilly, to spread some Christmas cheer.
Margaret, who'd had dreams of becoming a singer when she was a child, was very grateful for the food and coffee that she received, wishing Molly a Merry Christmas in return.
Molly spoke to the Manchester Evening News about her motivation for helping the homeless.
"I was walking down the street and I saw all these people giving loads of food to homeless people," she said.
"So I asked my mum if I could do it and she said yes. So we got some hot drinks and soup and food and gave it to Margaret."
Molly demonstrated immense warm-heartedness, as she didn't have to think twice about using all of her birthday money to help others in need.
Homelessness is a growing epidemic in the UK.
A recent study by the homeless charity Shelter found that more than 300,000 people in Britain are homeless today, a figure that's increased by 13,000 in a year.
In Manchester, as many as one in 154 people are homeless.
In January, Labour's mayoral candidate for Greater Manchester, Andy Burnham, pledged to drastically reduce the number of people sleeping rough in the city by 2020.
"Nobody should be without a roof over their heads and a secure place to call home - least of all children," he said.
"We need to help people break out of extremely difficult circumstances and turn their lives around."
Join our commenting forum
Join thought-provoking conversations, follow other Independent readers and see their replies