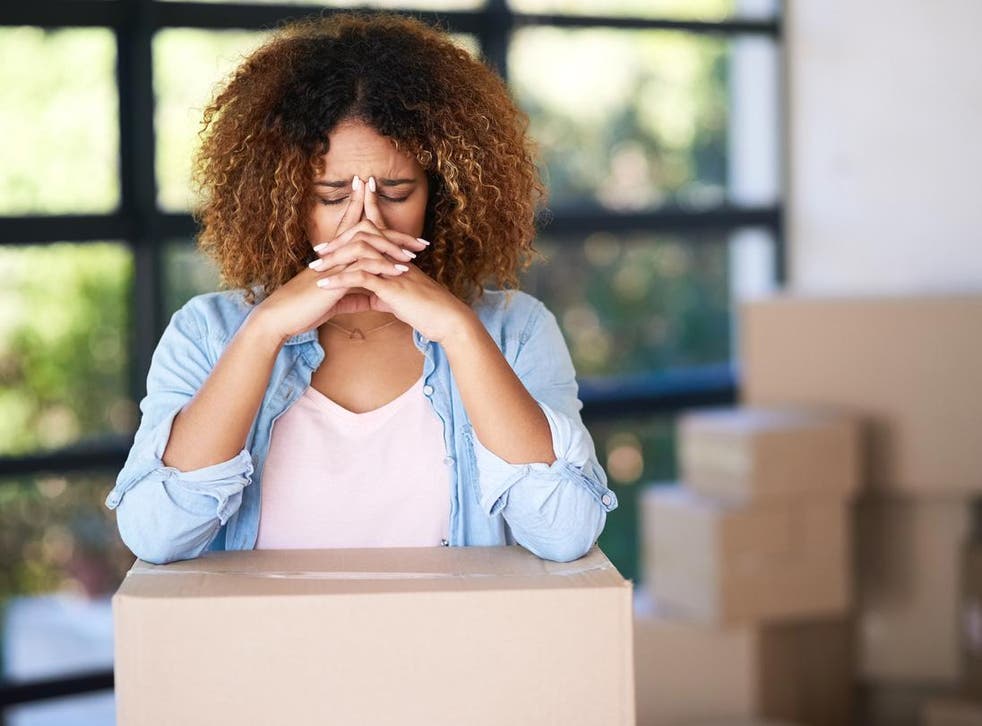 Young people who move back in with their parents are more likely to experience depression
The number of young adults living with their parents has reached an all-time high
Sarah Young
Tuesday 20 November 2018 13:01 Comments
Moving back home after living on your own can feel like a huge step backwards. So much so, that it can have a negative impact on your mental health, new research has found.
In a study soon to be published in the journal Society and Mental Health, researcher Jennifer Caputo discovered that young adults who lived independently were less depressed, better off financially and more likely to have achieved other markers of adulthood such as to be working or married, than young adults who stayed with their parents.
What's more, she found that those returning to their parents' home after a period of independence appeared especially likely to have experienced certain setbacks, such as income declines and partnership losses.
"We know a lot about the reasons why young adults boomerang back to their parents' homes, but there's almost no research on how it affects their mental health," Caputo says.
"Economic and social independence are hallmarks of a successful transition to adulthood, and residential independence is highly valued. Not achieving these goals might create feelings of failure."
Caputo explains that even after accounting for factors such as work or relationship losses, it was the move back to the parental home that remained a significant predictor of depression.
Sow Ay illustrations on mental health

Show all 18
"My findings show that returning to a parental home after a period of independence can be depressing," she says.
"They suggest that norms about attaining residential independence in young adulthood remain powerful. These findings are consistent with research indicating that disappointments in other areas of young people's lives can have mental health consequences".
To expand on her findings, Caputo is now investigating the mental health of parents who have adult children coming back home: "These moves also affect parents. It is possible that having an adult child living at home can be disappointing, stressful, and depressing for parents too," she says.
Caputo used data from the National Longitudinal Study of Adolescent to Adult Health, a survey with a sample of over 20,000 US adolescents from the seventh to 12th grade that began in the mid-1990s.
Five waves of data have currently been collected, following the adolescents into young adulthood.
Caputo's study coincides with the number of young adults living with their parents reaching an all-time high in the UK, with more than a quarter of people aged 20 to 34 still living at home.
Support free-thinking journalism and attend Independent events
Data released by the Office for National Statistics (ONS) last year showed that the percentage of young adults living with their parents in the UK increased from just over a fifth (21 per cent) in 1996 to 26 per cent in 2017, rising from 2.7m to 3.4m in the past two decades.
It also found that young men are considerably more likely to still be living with their parents than their female counterparts, with nearly a third (32 per cent) of males aged 20 to 34 years currently living with their parents, compared with only a fifth (20 per cent) of females in the same age group.
Register for free to continue reading
Registration is a free and easy way to support our truly independent journalism
By registering, you will also enjoy limited access to Premium articles, exclusive newsletters, commenting, and virtual events with our leading journalists
Already have an account? sign in
Join our new commenting forum
Join thought-provoking conversations, follow other Independent readers and see their replies