Youtube vlogger films telling his younger brother he is gay
Today marks 50 years since homosexuality was legalised in the UK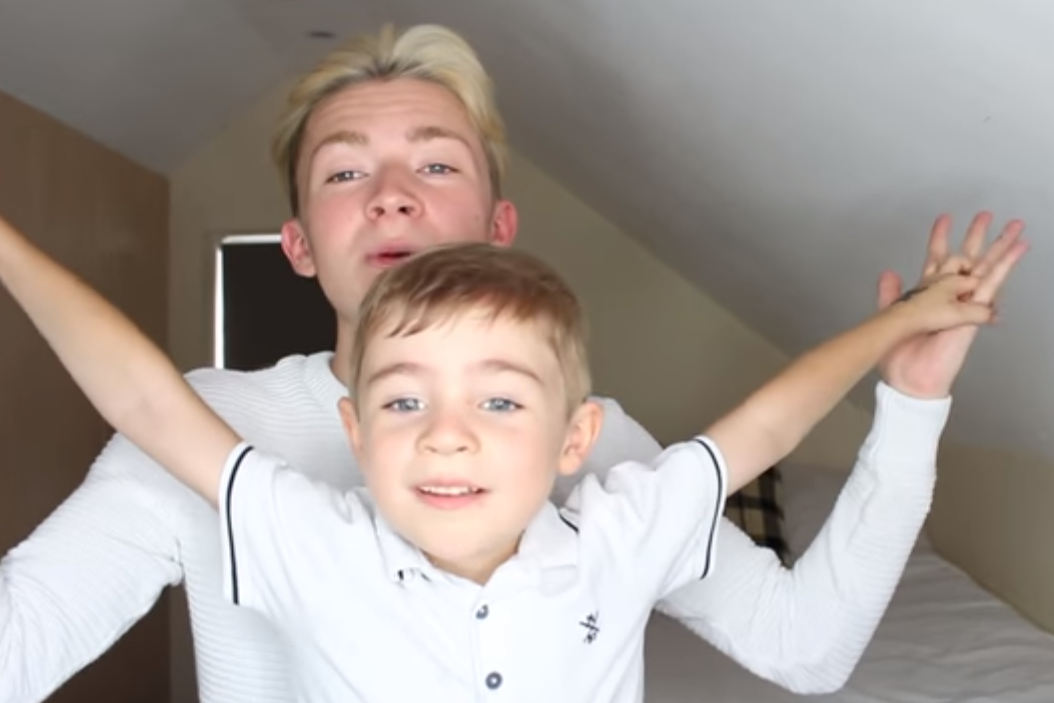 A popular YouTuber has uploaded a video in which he tells his 5-year-old brother that he is gay.
Oliver Potter, who goes by the name of OliverVlogss on YouTube, shared the poignant conversation with over 2,000 subscribers.
The video has been watched more than 38,000 times so far.
"Alf, the reason for this video is that I wanted to have a conversation with you. We're going to talk about love," he begins.
"How do you think about love? Do you think boy, girl, marriage, baby?" he asks.
"So if you're a mum and you want to be in love with a dad, you get in love with them", the adorable child responds.
When Oliver asks what Alfie would think if he were to marry a man, he turns to him and grins lovingly before insisting how "cool" he thinks it would be.
"If you marry a man, it's going to be so cool because I saw in one movie, and in one movie a man was in love with another man and then everyone was saying "cool, cool, cool," he says.
"Love is love," the child gleefully exclaims.
"You're so cute, you know that?", Oliver told him before praising his brother's maturity in the video's comments section:
"I wasn't expecting such a mature honest answer," he wrote.
However, one of the clip's sweetest moments is when Alfie explains his thoughts on his older brother having children.
"So you know that a man being with a man, they can't have their own children, because only mummies can make the wish," Oliver explains.
"When you have a baby, you'll get the ones who got lost," little Alfie replies, "Love means love. You can be what you want to be. There's no room for hate," the wise youngster continued.
His response was quoted in the comments section below and has been liked over 400 times.
Thrilled with the positive response to his video, Oliver wrote "Sooooo much love in the air! Thank you to everyone who's taken the time to watch this and comment and like it and share it haha. So Alfie wants his own channel 😂 WHAT HAVE I CREATED!"
"My brother's reaction made me realise what a kind and gentle soul he is. He is right... Love is love, you really can be who you want to be you just have to pluck up the courage to make it happen. Remember, always stay true to yourself," the popular YouTuber wrote.
Here's hoping that an AlfieVloggs YouTube channel is in the works.
Join our commenting forum
Join thought-provoking conversations, follow other Independent readers and see their replies