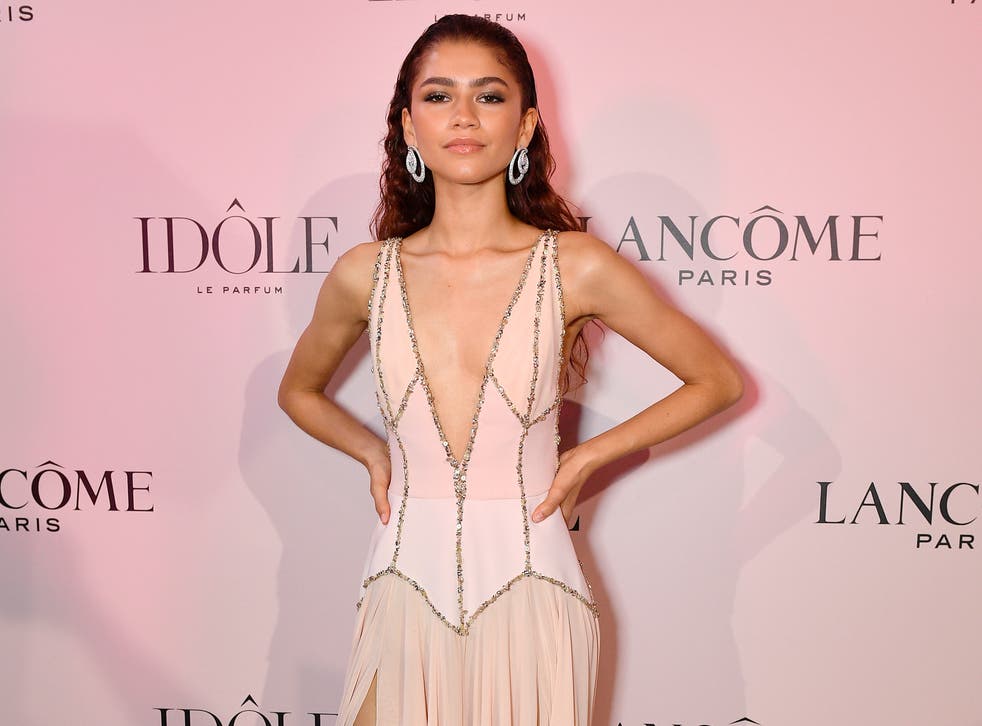 Zendaya changes interview question about qualities she likes in a 'man' to be gender-neutral
Zendaya stars on Vanity Fair's annual Hollywood Issue alongside Michael B Jordan and Charlize Theron
Zendaya is being applauded by fans after rephrasing an interview question about what qualities she likes "most in a man" to be gender-neutral.
The 24-year-old, who is featured on the cover of Vanity Fair's annual Hollywood Issue, made the change while speaking with the outlet for its accompanying video series The Proust Questionnaire.
During the series of 35 questions, the Euphoria star was asked by the interviewer: "What is the quality you most like in a man?" prompting Zendaya to respond: "I most like in a person, how about that?"
The actress then contemplated the "big" question, telling Vanity Fair: "It's such a big question. What is the quality I most like in someone? I would say ''kindness' is kind of not the best way to describe it, but some people are just good people, and you can just feel it.
"I don't know how to explain that but there's this little spark they have, or this little special thing that they have, that you feel safe and happy around them. I don't know what that is, but some people have it, and it's special."
The publication's following question: "What do you most like in a woman?" received a much briefer response, with Zendaya explaining that the answer was the same.
"Well, I guess that's the same answer," she said.  
The Malcolm and Marie star's handling of the situation was met with praise on social media, where Zendaya's fans said the response was "another reason to love her".
On Twitter, one tweet showing the clip from the interview with the caption: "So true Zendaya," has been liked more than 11,000 times.
https://twitter.com/petermjsaddict/status/1364200832632299523
"That video of Zendaya saying 'person' made me emotional," one person tweeted.
Another said: "At first I kinda hate the Vanity Fair interviewer for asking 'what qualities do you like the most in a man' but when it gives Zendaya a chance to answer 'well what about in a PERSON?' I totally am here for it."
Elsewhere in the interview, Zendaya reflected on the love she has for her acting career in response to a question about "What or who is the greatest love of your life".
"My work, my job. I really love what I do and I'm so grateful that I get to do what I love to do," she said. "But it doesn't even feel like a job."
Join our new commenting forum
Join thought-provoking conversations, follow other Independent readers and see their replies